We can help. We've come up with our own list of America's very best cities for singles by averaging the rankings from three studies, done by WalletHub, Apartment List and U.S. News. We gave extra weight to cities that appeared in the upper levels of all three.
As you set off on your life and career, you'll find these are the best cities for singles to mingle in.
1. Atlanta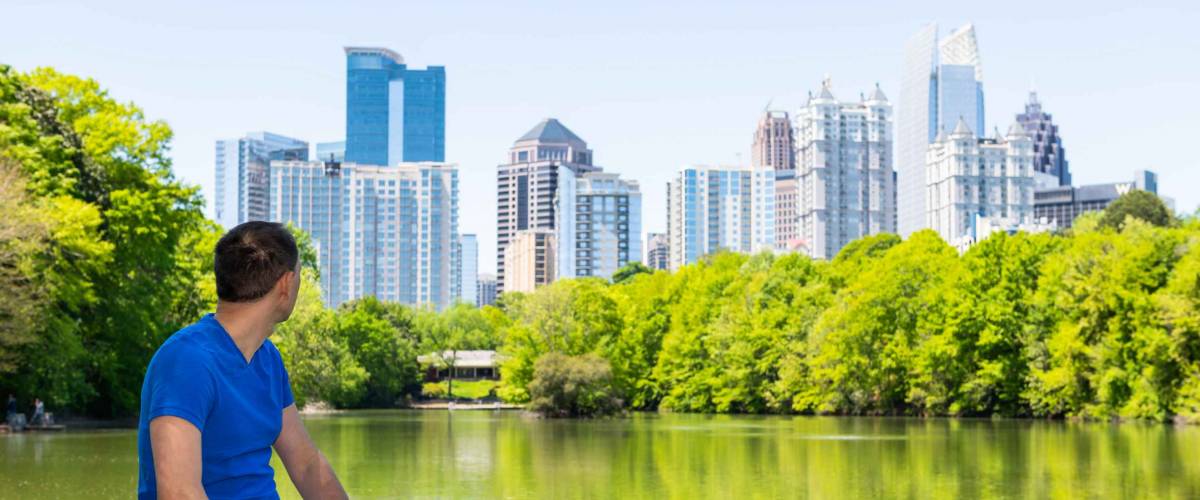 Hotlanta has a sizzling dating scene: Both WalletHub and Apartment List name it America's No. 1 city for singles because of factors including its affordability and good mix of things to do.
"In a lively city known for its music scene, sports teams and to-die-for food, the date options are endless," says Apartment List. From picnicking in Piedmont Park to visiting the Georgia Aquarium to canoeing and hiking in nearby wilderness areas, you have plenty of ways to spend time discovering whether you've met The One.
Atlanta also has a large percentage of people who are unhitched. Only 31% of people age 15 or older are married here, according to census data.
But the single life in Atlanta isn't for everyone. "Atlanta is a very small city," notes Reddit user runonwheels. "Seems like I always ended up meeting someone whose friends dated people I knew and all the separate friend groups somehow had a connection to each other. (Which could possibly end up leading to drama.)"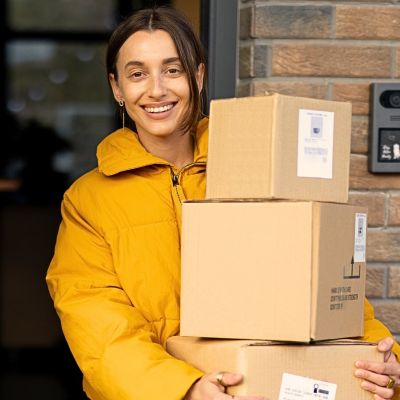 Capital One Shopping's browser add-on automatically applies coupon codes as you shop online. It's absolutely free – plus it takes only two clicks to install. Add the Capital One Shopping browser extension today and start earning discounts of up to 50% on the things you already buy.
Install for Free
2. Denver The Mile High City scores high for having a large population of young, professional singles, and for offering a wide variety of fun and recreational activities for dating.
Denver is big on sports: The city has professional baseball, basketball, football, hockey, soccer and lacrosse teams. Daters can enjoy an evening together at the ballpark or the hockey arena — even if they're not totally into sports.
After a few hours of watching a sporting event, you can hit up one of Denver's Prohibition-style speakeasies, like Williams & Graham, for cocktails and conversation. The colorful surroundings are a natural ice breaker.
"Stupid fun" is how Reddit's igalaxy7 describes the dating scene in Denver. "Met lots of good people, a few crazy people, got rejected some, had to do some rejecting, went to a lot of cool places I'd never been, experienced some cool things, never took it too seriously, etc."
3. Seattle Seattle has many natural and manmade attractions, meaning there are probably as many dating possibilities as there are items listed for sale on Amazon (which is based here).
A couple might go to the top of the Space Needle, make a drive out to spectacular Snoqualmie Falls, take a ferry across Puget Sound or watch the fishmongers hurling seafood through the air at Pike Place Market.
Though prices can be high when you're dating in Seattle, U.S. News points out that salaries tend to be bigger, too. Census data shows the median household income here is a stunning $93,500, way above the national average of $62,000.
The downside is many people in Seattle are income conscious, and dating can be tough if you make less than $80,000, warns local resident Guy L. Testarossa, on Quora: "Seattle has developed a culture of materialism. People are often judged purely on their profession. That's often the first question you will get at a party or in a social situation."
If you're looking for ways to meet Seattle's high financial standards, why not freelance? People are earning thousands of dollars on Fiverr.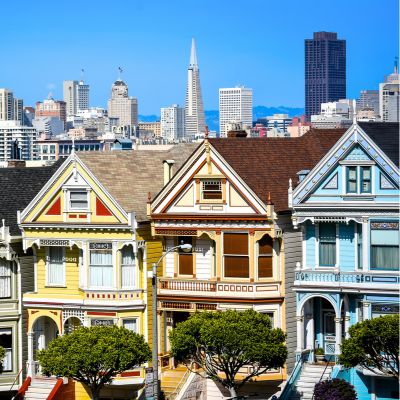 Believe it or not, you don't need millions, or even hundreds of thousands to invest in real estate. Arrived is an online platform where you can invest in shares of rental homes and vacation rentals without the headaches of being a landlord.
Learn More
4. Austin, Texas Austin has a lengthy Texas-sized list of unique date ideas, such as playing mini golf at the nostalgic Peter Pan course, going boot scootin' at the iconic Broken Spoke dance hall, and checking out the one-of-a-kind shops and restaurants on South Congress Avenue south of the Texas State Capitol.
U.S. News picked Austin as its No. 1 city for singles because of its affordability, job opportunities and its magnetism for young professionals.
"With a strong job market thanks to an influx of tech companies relocating from pricey metros like San Jose, San Francisco and New York, Austin has grown in population by 10.09% over a five-year period due to net migration alone," the site says.
Reddit's EvenKeelOW says finding dates in Austin is no problem, but starting a relationship can be a challenge: "I will say that both women and men seem to get bored very easily here and so finding something that is going to go somewhere seems to be difficult. Get to swiping!"
5. Madison, Wisconsin Madison not only is Wisconsin's capital city but it's also a college town, home to the main campus of the University of Wisconsin.
Many people choose to stick around and find jobs after graduation, so you find lots of young, single professionals here. As a result, WalletHub names it the second best city for "dating opportunities" after Burlington, Vermont (another big college town).
Apartment List names Madison the No. 2 city for singles overall, because of its affordability and the abundance of things to do. "From brewery tours to University of Wisconsin football games, the city gives many reasons to get off the couch and into the dating scene," the site says.
Just beware that some members of the Madison dating community can be unreasonably picky, writes Redditor endau: "Everyone thinks they are such a catch and no one else is good enough. All my girl friends say there are no attractive men here, and all my guy friends say there are no attractive women here."
6. Portland, Oregon To borrow from the popular slogan for this city, they like to keep Portland dating weird.
Couples can enjoy eclectic events such as the annual Portland Oddities & Curiosities Expo; the Giant Pumpkin Regatta, a boat race in which the "boats" are huge, hollowed-out pumpkins; and the Portland Adult Soapbox Derby, a downhill race aboard homemade nonmotorized cars.
The people you meet in Portland can be a little odd, too, says Ben Leiber, a former bartender writing on Quora. "Take all the weird kids and cram them into one city and you get a weird mixture of people which can make dating difficult if you're used to a more traditional metropolis," he writes.
If you're into a more relaxed dating atmosphere, hike or bike through the beautiful Pacific Northwest scenery outside the city.
7. San Francisco The City by the Bay is a popular tourist destination and a great place if you're single. It's bustling by day and booming at night.
Despite the high costs here, WalletHub names San Francisco America's third-best city for singles, after Atlanta and Denver.
If you aren't into the club scene, you have plenty of other enjoyable dating options, such as taking an after-dark tour of the Exploratorium science museum, or making a spooky nighttime visit to Alcatraz, the former prison in San Francisco Bay.
Redditor Sublimotion says dating in San Francisco can be kind of overwhelming: "Majority of the single people I know here have very active social lives, and large circle. But they are very prone to jumping around one date to another constantly since they have such a large circle to choose from. So this itself can be a curse for people wanting to settle down."
More: If you're moving to a new city use ZipRecruiter for the job search. You'll be employed and settled in no time.
8. New Orleans New Orleans is a party town, and the biggest party of them all is Mardi Gras, which brings an estimated 1.4 million visitors to the city every year. The city in Louisiana also is known for its creole cuisine, its distinct style of jazz and its lively mix of people and cultures.
"New Orleans certainly isn't lacking in bars, restaurants and music venues that keep the after-hours interesting in the Big Easy," writes U.S. News.
But you can find all sorts of free — and alcohol-free — date ideas, such as sharing a picnic along the Bayou St. John waterway, taking in the impressive New Orleans Museum of Art, or going for a casual stroll through the historic French Quarter. You won't hurt your bank account, and your liver will thank you.
It can be easy to meet people in NOLA, especially if you want to party and have a good time, writes Nicholas Yablonski, on Quora. But he warns that "you may encounter those with shady intentions, smiling people aren't always pure in heart, but don't be too guarded about it, relax unwind, but always have that gut feeling."
9. Minneapolis Minneapolis has been associated with the single life for 50 years, ever since TV's legendary Mary Tyler Moore show made classic comedy out of the dating difficulties of a fictional woman living in Minneapolis in her 30s.
Apartment List scores today's Minneapolis high for "dating satisfaction," based on a survey of renters, and WalletHub says the local singles population is big enough to offer good dating opportunities.
Fun things to do on dates here include visiting gorgeous Minnehaha Falls; going ice skating during the often frigid winter months; touring the striking Frederick R. Weisman Art Museum; or spending an afternoon browsing or shopping at the nearby Mall of America, the largest shopping center in the U.S.
But Reddit's SixMileDrive says it can be hard for newcomers to break into the Minneapolis social scene: "There's a saying I heard recently that I felt was incredibly accurate. 'If you want to make friends in Minnesota, go to kindergarten.' People here take friendship very seriously and most locals have a circle that is made up mostly of people they've known since early childhood."
10. Chicago Dating can be a breeze in the Windy City on Lake Michigan, because there are so many people here and so many things to do.
WalletHub ranks Chicago one of the top cities for fun and recreation. You've got world-class museums, restaurants operated by some of the world's top chefs, great bars, waterfront scenery, historic neighborhoods for walking, tall buildings with incredible views, and beloved sports teams like the Cubs and da Bears.
If you love wine and being on the waterfront, City Winery's Riverwalk location lets you eat and drink in a riverside igloo. If mystery and adventure are more your pace, Chicago has "secret speakeasies" hidden around the city. You can impress your date by knowing where to find them and how to get in.
Most people who've dated in Chicago say the dating scene is excellent, because of the large selection of singles. Still, Chicagoan Rob Schark warns, on Quora: "Being in the Midwest, Chicago often has a weird blend of traditional/progressive people. Not all the traditionalists live outside the city, and not all the progressives live in Lincoln Park!"
Sponsored
Kiss Your Credit Card Debt Goodbye
Millions of Americans are struggling to crawl out of debt in the face of record-high interest rates. A personal loan offers lower interest rates and fixed payments, making it a smart choice to consolidate high-interest credit card debt. It helps save money, simplifies payments, and accelerates debt payoff. Credible is a free online service that shows you the best lending options to pay off your credit card debt fast — and save a ton in interest.