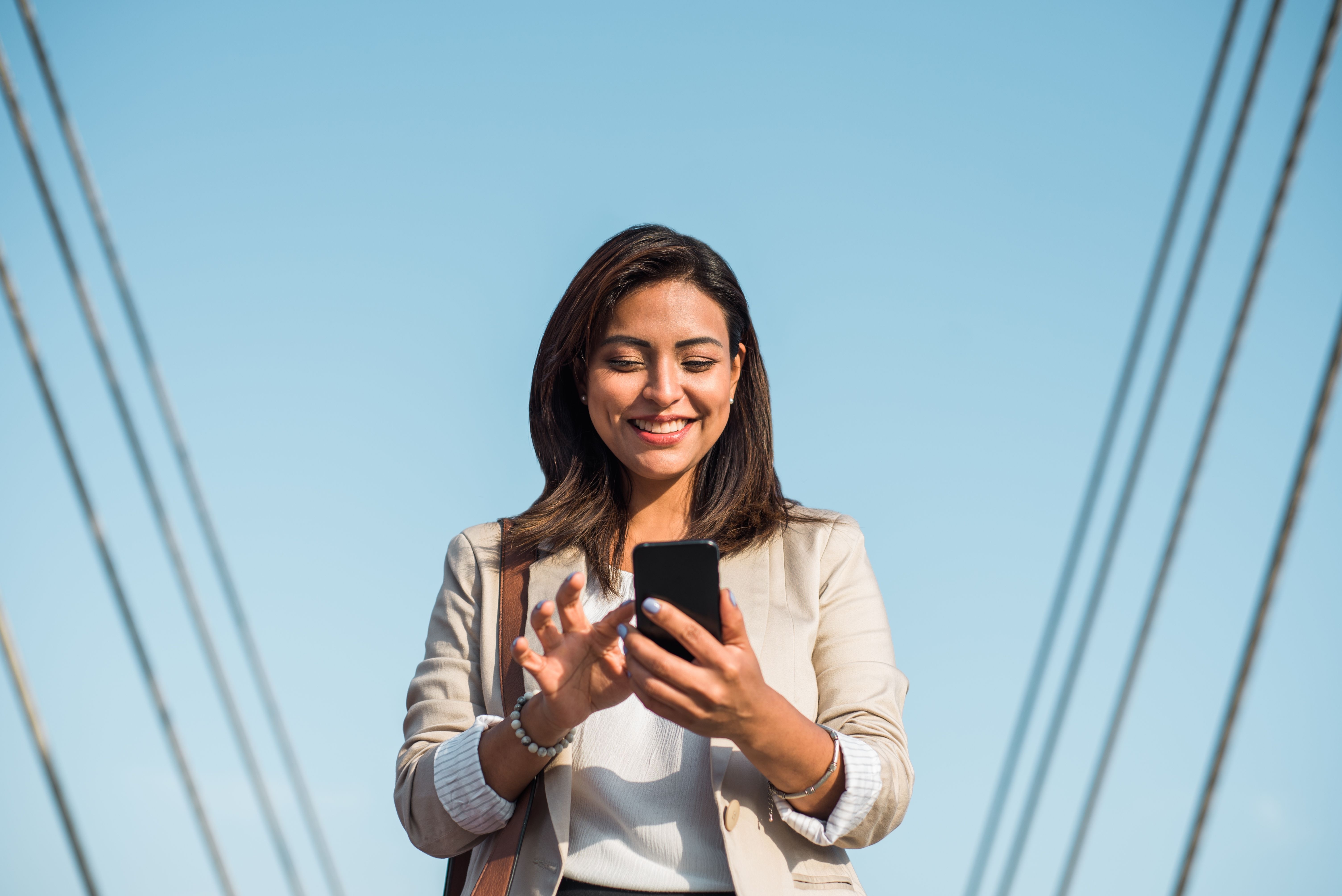 8 best apps for tracking stocks
Investor Junkie / Investor Junkie
🗓️
Updated: July 11, 2023
We adhere to strict standards of editorial integrity to help you make decisions with confidence. Please be aware that some (or all) products and services linked in this article are from our sponsors.
We adhere to strict standards of editorial integrity to help you make decisions with confidence. Please be aware that some (or all) products and services linked in this article are from our sponsors.
If you've been building an investment portfolio, there's a good chance you want to know how everything's going. With the help of a stock monitoring app, you can get an idea of what's happening with the markets, individual stocks, and even your portfolio. The best way to track your investment portfolio is the one that best fits your needs and helps you reach your goals. Here are some of the stock tracking apps that allow you to stay on top of your situation.
Stock tracker apps
The following are some of the best stock market tracking app choices for a variety of purposes. When deciding which stock tracking app to use, think carefully about what makes sense for you. Do you need an app to just check stock prices or are you looking for something more comprehensive? Or are you looking for an app that also tracks your retirement goals? Choose a stock monitoring app that makes sense for your situation.
1. Empower
Empower offers a holistic look at your finances, including your investment portfolio. This app is best for those who want to see how their investments fit into their overall financial picture. And it's great for including your investments in your net worth and getting the big picture.
You can access Empower via the web app on your computer or through their mobile app.
Get started with Empower
Pros
See how your portfolio is performing as a whole
Understand how your portfolio impacts your overall financial picture
Cons
You might be contacted for upsells to the premium version of Empower
It's harder to set up stock alerts
2. Seeking Alpha
Seeking Alpha has a huge variety of resources available to help you make more informed investing decisions. You'll get access to up to 15 newsletters by email for free. But you'll need to upgrade to Premium if you want access to Seeking Alpha's ratings screener and Top Rated stocks. Get 50% off by using our link.You can also upgrade to Pro if you would appreciate VIP concierge service or would like to totally remove ads.
Get started with Seeking Alpha
Pros
Easy to follow specific authors and receive updates when they publish new content
Proprietary tools like Stock Quant Ratings and Author Ratings
Massive and engaged investing community
Cons
Several ratings tools require Premium membership
Pro plan is pricey
3. Robinhood
Robinhood is best for beginner investors and active traders. Their platform is easy to use; there aren't a ton of extra bells and whistles to distract the user.
More experienced traders may find Robinhood lacks some of the advanced charts and trade types they may want, but for beginner and casual investors, the basics are covered. On the Robinhood app, you can view a standard or advanced chart for a stock, ETF, or crypto. There are 2 types of charts you can look at: a line chart shows you the closing price at any point in time, and a candlestick chart shows five data points (open, close, low, high, and price direction) during a time interval.
Get started with Robinhood
Pros
User-friendly platform
Commission-free trading
New customers can get a free stock
Cons
Order selling process
Monthly fee for gold accounts
4. Morningstar
Morningstar offers high-end research that's best for serious investors. You can set up a portfolio tracker and get ratings on various stocks and funds. This is the priciest stock tracker app on this list, at $249 per year for their Premium version. However, you get access to some of the best research available. You can use Morningstar's online app on your computer or get the mobile app.
Get started with Morningstar
Pros
Compare investments side by side to decide what belongs in your portfolio
Monitors market activity and present it in an easy-to-digest format
Customizable
Cons
Requires a steep annual fee
You have to execute your own trades
5. Stock Rover
Stock Rover is a robust investment screening and analysis website that gives users access to various tools. Besides tracking tools you also get access to including investment data, charts, research reports, ratings, customizable screeners and custom alerts.
StockRover goes far beyond the typical free screeners on large investment data websites. You can integrate data from your brokerage, get in-depth portfolio analysis, future dividend income projection, Monte Carlo simulation tools for future performance, and much, much more. The free account is extensive but there are also paid versions that give you access to even more bells and whistles.
Get started with StockRover
Pros
Extensive research
Lots of chartings tools
Customizable
Free plan is available
Cons
No mobile app support
Not for beginners
6. E*TRADE
One of the most well-known brokers is E*TRADE. With this app, you can track stock performances and take advantage of a variety of research tools. Additionally, it's possible to add stocks to a watchlist and use that as a stock ticker app to monitor prices. E*TRADE is ideal for someone who has some experience and advanced knowledge of trading and wants to be able to control their portfolio.
E*TRADE is available on the web. And they also have a robust mobile app that makes it easy to trade.
Get started with E*TRADE
Pros
$0 transaction fee for stocks and ETFs
Use your watchlist to make choices for your portfolio
Easy to trade using the mobile app
Cons
Live chat can be slow
No access to foreign markets
7. SigFig Portfolio Tracker
SigFig offers both a free version and paid version. With this app, you can connect your accounts and then see all your assets and measure individual performances. SigFig is ideal if you want access to an external analysis that can help you make portfolio adjustments be more efficient. And you get real-time market tracking and live support. SigFig is available on the web as well as in a mobile app.
Get started with SigFig
Pros
Robust stock monitoring app free
Real-time market tracking
Connect all your accounts and analyze your efficiency
Cons
Must have a $2,000 minimum to keep money with SigFig and buy and sell investments
0.25% annual fee if you have more than $10,000 in your account
No cash management account
How to choose a stock monitoring app
When deciding on the best stock tracking app for you, it's important to consider your own needs and preferences. Different apps have various features that may be more useful to you, depending on your goals and how you manage your portfolio.
If you just want to keep tabs on your portfolio and see how it's doing relative to your overall finances, something like Empower is a good choice.
However, if you want to use your stock monitoring app to buy and sell, you may be better off using the tools offered by a broker like E*TRADE. SigFig can also be a good choice if you can meet the minimum and pay the price for help managing your portfolio.
Finally, if you're more interested in research so you can make your own choices and then apply what you've learned to your portfolio, Seeking Alpha and Morningstar are good options. Look at pricing to see if you need to add extra features. In general, Morningstar is considered one of the best choices because of its robust research reports on stocks and funds. However, if you're just interested in charts and basic information, Yahoo! Finance can often do the trick.
How we chose the stock trackers on this list
We looked at different stock tracking apps and considered different features. This list represents different choices for those with varying priorities. There's a good chance that you can find something on this list that fits your needs, based on what matters most to you when deciding on the best stock tracking app for you.
Final thoughts on stock trackers
The best stock tracker is the one that helps you reach your goals for your investment portfolio. Carefully consider what features are likely to work best for you and your budget. In the end, you can usually put together a system that works for your financial situation and long-term goals.