Online retail is booming
On Feb. 16, the Commerce Department reported that U.S. retail sales rose 3.8% in January 2021, much better than the 2.1% increase expected by economists.
Considering that consumer spending accounts for around two-thirds of the U.S. GDP, strong retail sales can be a sign of economic growth.
Of course, with the pandemic yet to end, not all retailers are doing well. In the report, one group of retailers stands out the most: non-store retail, which largely refers to online vendors.
In January, non-store retail in the U.S. enjoyed a 14.5% increase in sales — faster than any other group. Furniture stores reported the second-highest sales growth at 7.2% for the month, followed by car dealers' 5.7% sales increase.
It's no secret that e-commerce is firing on all cylinders. But you wouldn't know that just by looking at the group's share price performance.
Over the past 12 months, the Amplify Online Retail ETF (IBUY) plunged 49.4%. The fund tracks the EQM Online Retail Index, which consists of a diverse basket of companies that earn at least 70% of their revenue from online sales.
To put things in perspective, the S&P 500 returned a positive 11.9% during the same period.
While some investors are taking a step away from high-growth stocks, now could be an opportune time for contrarian investors to take a second look at this particular sector.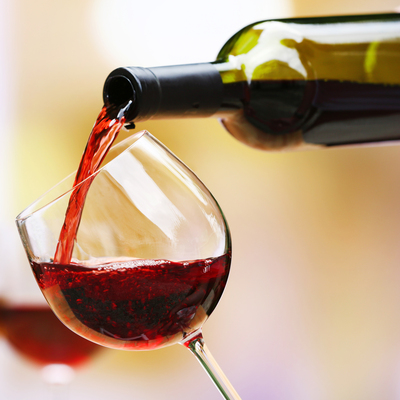 Fine wine is a sweet comfort in any situation — and now it can make your investment portfolio a little more comfortable, too. Now a platform called Vinovest helps everyday buyers invest in fine wines — no sommelier certification required.
Invest Now
The momentum continues
E-commerce was already a fast-growing industry, and the COVID-19 pandemic only added fuel to the fire. Some stores had to shut their doors for months at the onset of the pandemic, meaning customers had no choice but to go to online vendors.
While the economy has largely reopened, strong momentum is continuing in online shopping, as the latest retail report has shown.
You can also see the strength of the industry by looking at its leader, Amazon (AMZN).
In 2021, the e-commerce gorilla generated $469.8 million in net sales, representing a 22% increase from 2020. Considering that 2020 was the year when more people were stuck at home, the fact that Amazon delivered substantial growth in the following year is a big sign of strength.
Of course, as mentioned earlier, the sector is not an investor favorite at the moment, and even a behemoth like Amazon is not immune to the change in sentiment. Over the past six months, its shares have slipped 11.1%.
Wall Street, though, sees major upside in the company. On Feb. 4, JPMorgan analyst Doug Anmuth raised his price target on Amazon to $4,500 while reiterating an overweight rating.
Considering that Amazon shares trade at $3,082 apiece at the moment, the price target implies a potential upside of 46%.
More beaten-down names
While Amazon is the most dominant player, it's far from your only option in the space.
For instance, Etsy (ETSY) built its name by focusing on handmade items and craft supplies. Today, it's a full-blown e-commerce platform with more than 90 million active buyers.
In Q4 of 2021, Etsy's revenue surged 16.2% year-over-year to a record $717.1 million. Net income rose 8.8% from a year ago to $161.6 million.
The stock enjoyed a nice pop after the latest earnings report but is still down nearly 28% over the past six months.
A rebound could be on the horizon. Scott Devitt, analyst at investment bank Stifel Nicolaus, has a buy rating on Etsy shares. His price target of $200 is 28% above where the stock sits today.
Lastly, if you are really looking for contrarian ideas, check out Shopify (SHOP). The e-commerce company posted 41% revenue growth in the most recent quarter. Yet its shares tumbled 55% in the last six months.
After Shopify's latest earnings report, analyst Mark Mahaney of advisory firm Evercore ISI lowered his price target on the company from $1,770 to $1,000 — but that's still 46% above the current levels. Mahaney kept an outperform rating on the shares.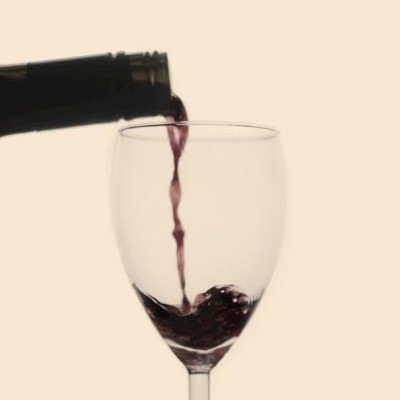 Fine wine is a sweet comfort in any situation — and now it can make your investment portfolio a little more comfortable, too. Now a platform called Vinovest helps everyday buyers invest in fine wines — no sommelier certification required.
Invest Now
A more diversified approach
Picking winners and losers can be tricky, and even the best analysts don't always get it right.
For a more diversified approach, ETFs — like IBUY — provide a convenient way for investors to get exposure to the sector.
IBUY holds dozens of e-commerce stocks, including Amazon, Etsy and Shopify. However, the fund also has travel-related stocks like Expedia (EXPE), Booking Holdings (BKNG) and Airbnb (ABNB) as some of its biggest holdings.
Given the global pandemic, the travel industry is fighting an uphill battle, so owning these names could bring a different set of risks — and potential reward once things go back to normal.
Sign up for the MoneyWise newsletter to receive a steady flow of actionable ideas from Wall Street's top firms.
More from MoneyWise
Sponsored
Get a piece of commercial real estate
Enhance your portfolio with high-return commercial real estate
First National Realty Partners is the #1 option for accredited investors seeking superior risk-adjusted returns in the grocery-anchored necessity-based retail space.
While commercial real estate has always been reserved for a few elite investors, outperforming the S&P 500 over a 25-year period, First National Realty Partners allows you to access institutional-quality commercial real estate investments — without the leg work of finding deals yourself.
Invest with First National Realty Partners now.