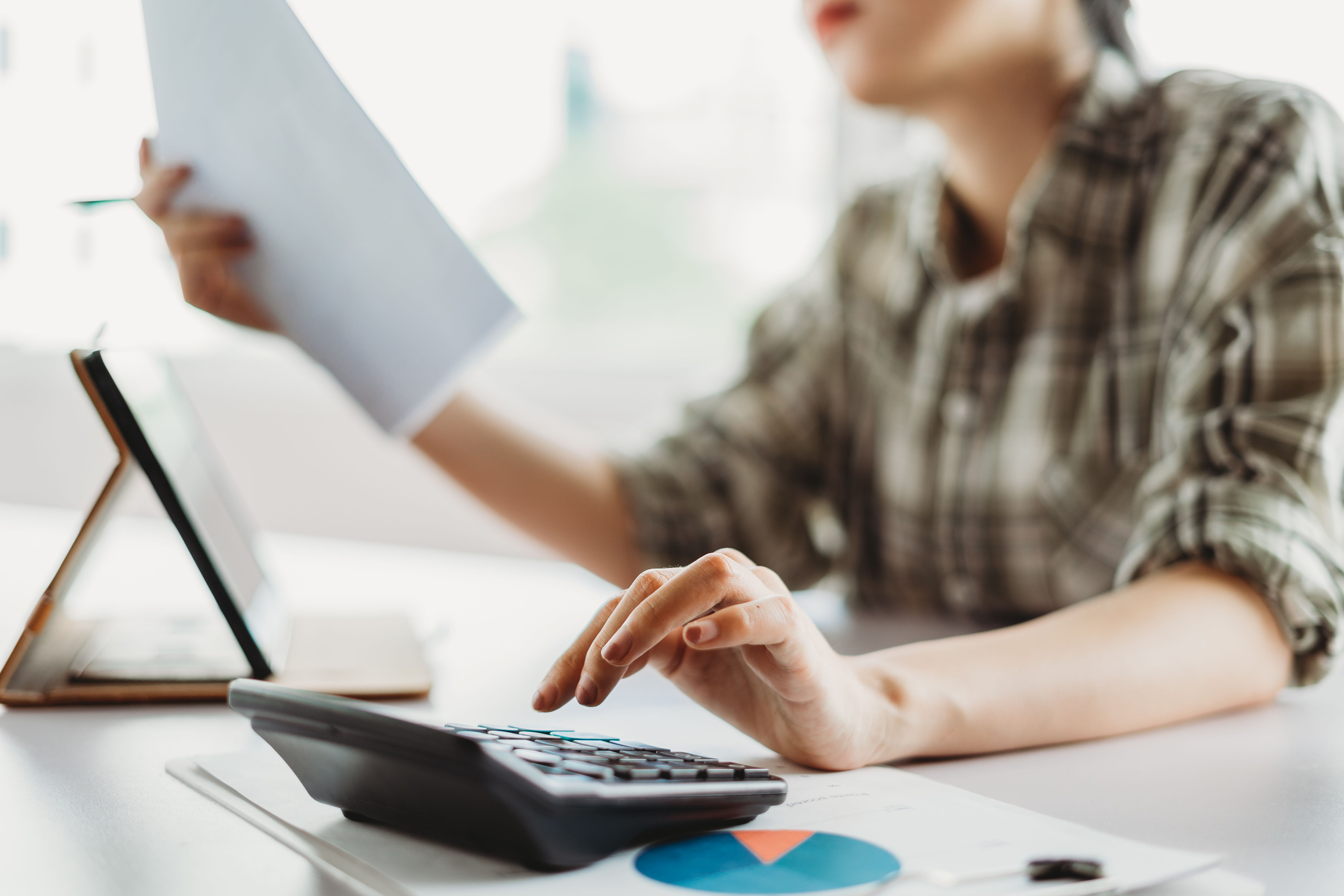 Automatic rebalancing: Everything you need to know
Shutterstock / Shutterstock
🗓️
Updated: August 14, 2023
We adhere to strict standards of editorial integrity to help you make decisions with confidence. Please be aware that some (or all) products and services linked in this article are from our sponsors.
We adhere to strict standards of editorial integrity to help you make decisions with confidence. Please be aware that some (or all) products and services linked in this article are from our sponsors.
So you've finally figured out your perfect asset allocation and set up your investment portfolio to have the right mix of stocks, bonds, cash, etc. Ahh… you can finally sleep at night, knowing that your retirement nest egg is totally fine and on track. You never have to worry about it again, since it will just keep on growing and growing, right?
Uh… no.
Here at Moneywise, we can't stress enough the importance of having the proper asset allocation for your investment needs. That means having a good balance of investments in your portfolio to suit your risk tolerance, timeline, the amount invested, etc.
You can use a service like Empower to keep track of your portfolios and calculate if your set to meet your retirement goals.
Every portfolio needs a review every once in a while
Asset allocation is not a set-it-and-forget-it situation. We all know that markets go up and down, and the investments in your portfolio will change in market value. That can throw your perfect asset allocation out of whack.
Let's think of it like a car.
When you buy a new car, its wheel alignment is perfect when you drive it off the lot. But after you've driven it a while, you'll hit a few potholes here and there. That alignment going to go out of whack, and your car will become difficult to maneuver (not to mention the wear and tear on your tires). You need to have it checked and fixed periodically.
Think of rebalancing as a realignment for your portfolio. And lucky for you, if you use a robo-investing platform, it can be done automatically. There are even hybrid investing platforms like Farther that use daily rebalancing, while also giving you access to a dedicated financial advisor.
When you automatically rebalance your investments, you set it to go to a target asset allocation at a set interval. You might do it every three months, six months, annually or at some other interval.
Auto-rebalancing provides a valuable service for those of us (OK, make that most of us) who have busy lives and want to be sure that our investments stay on track.
Further reading: What is a robo-advisor?
Why rebalancing is important
As much as we'd like to predict what will happen in the stock market, the sad truth is that we can't.
We've certainly seen this in the first two months of 2018. The stock market experienced solid gains in 2017, but recently things got shaken up thanks to a big market correction. If you've set up your investments in your accounts with a specific asset allocation, pronounced gains or losses in one area like many investors have been seeing can throw your allocation out of whack.
In the case of the gains in the stock market, this might cause your allocation to stocks to be higher than you'd like. This might expose you to greater downside risk in the event of a sizable stock market correction.
For example, a 50/50 allocation split between a stock mutual fund and a bond fund might now be allocated at a level of 60% or even 70% toward stocks if left alone over the past few years. This would expose you to more potential downside risk than the intended 50/50 allocation.
Rebalancing back to the original 50/50 allocation periodically will keep your risk exposure in the range that you want. Using a tool like your plan's auto-rebalancing feature can make this "painless" and something that you don't need to worry about.
How it works
Most robo advisors offer an automatic rebalancing feature. And it is usually pretty simple to set up automatic rebalancing up. In most cases, you would enter your desired percentages for each holding and the frequency with which you want to auto rebalance. At the desired interval, the platform will execute the buys and sells to get the account to the intended percentages.
Here's a list of the robo-advisors that we've reviewed that offer automatic rebalancing:
Then there's also Rebalance IRA. This platform is a bit unique in that it's really a hybrid of the robo investing model and the traditional financial advisor. This service offers "semi" automatic rebalancing — that is, a living, breathing advisor will determine when your portfolio needs a tune-up, rather than automatically triggering it on a timed basis.
Tax implications
Within a 401(k) or similar tax-deferred retirement plan, there should be no tax implications connected with rebalancing. Gains are not taxed, nor are losses deductible.
Flexibility
Even if you have set up auto-rebalancing, there is nothing preventing you from making changes to your portfolio in addition to this. You can buy and sell within the investment options available in the plan at any time. You can also reset the interval of your auto-rebalancing whenever you wish.
Summary
Auto rebalancing is a handy feature and one that you should consider if your employer's 401(k) plan offers it. We all have busy lives; auto rebalancing allows us to automate this important aspect of investing.