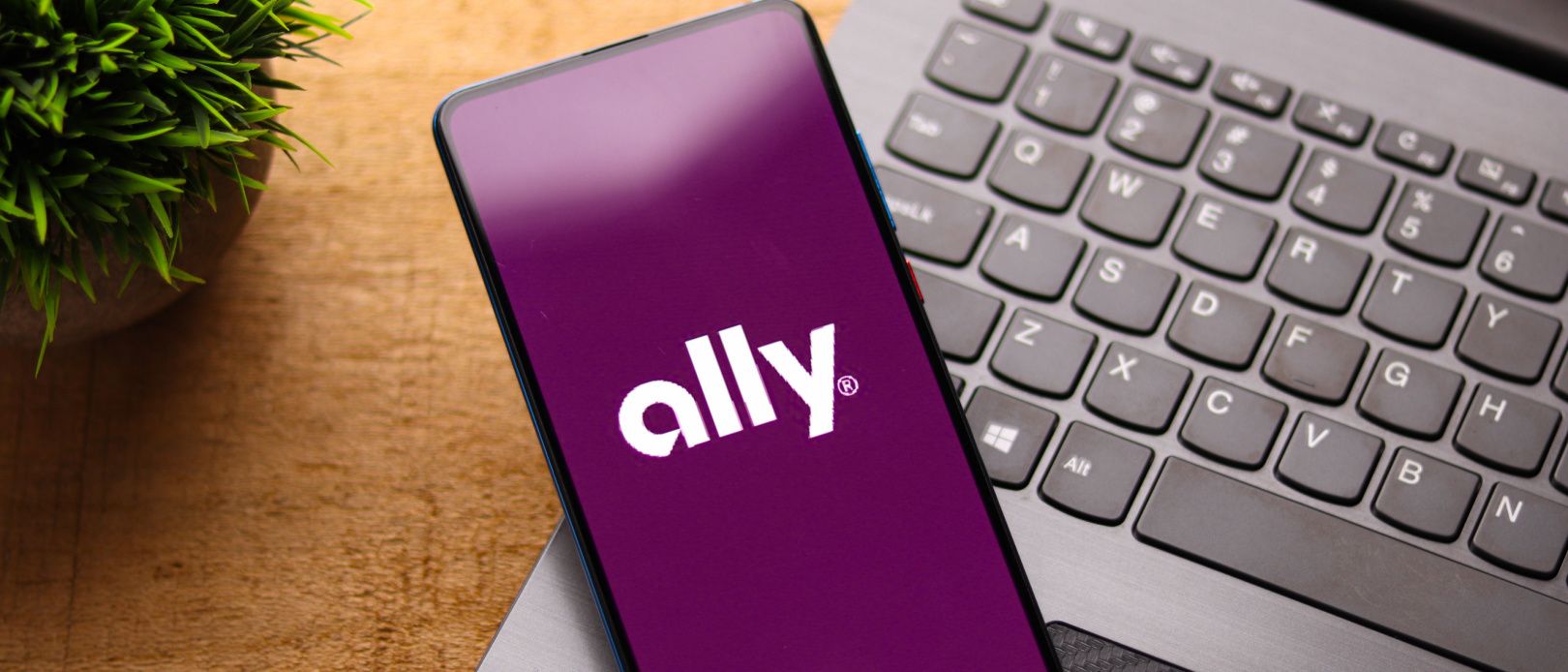 Ally Invest Robo Portfolios review
Jelena Zelen / Shutterstock
We adhere to strict standards of editorial integrity to help you make decisions with confidence. Please be aware that some (or all) products and services linked in this article are from our sponsors.
We adhere to strict standards of editorial integrity to help you make decisions with confidence. Please be aware that some (or all) products and services linked in this article are from our sponsors.
Ally Financial has long been a leader in the online savings and checking account world, and now it has dipped its feet into the world of robo investing. Let's check it out in our Ally robo portfolios review.
Back in 2016, Ally purchased TradeKing, a popular stock brokerage. Using its technology, Ally created Ally Invest, an online stock broker that ranks consistently high for a lack of fees, no account minimums and trading options. (You can read our Ally Invest review here.)
Now Ally Invest has rolled out two robo advisor options: a cash-enhanced one and a market-focused one, to help investors put their money to work. You can use its cash-advanced robo advisor and not pay any advisory fees, and its market-focused option is competitive with some of the larger robo advisors out there.
We took a further look into both robo portfolios, and this is what we found.
Ally robo advisor pros and cons
Pros
Fee-free Cash-Enhanced robo portfolio is available
Choose from four different investment portfolios
SRI investing is available
Low $100 account funding requirement
Easy integration with other Ally Bank services
Cons
No access to human advisors
No tax-loss harvesting
Fewer portfolio options than some competitors
What is the Ally Invest Robo Portfolio?
The Ally Invest Robo Portfolio is managed by Ally Invest, the investing branch of Ally Financial. Through its robo advisor technology, Ally Invest gives investors the chance to have professionally designed and robo portfolios, complete with personalized advice and investment selections.
It's true set-it-and-forget-it investing. Enter information about your investment goals, and Ally's team will design a portfolio to suit your needs and risk tolerance.
Ally Invest Robo Portfolios features
| Features | Details |
| --- | --- |
| Minimum Investment | $100 |
| Fees | 0% to 0.30% |
| Accounts | Taxable, SIMPLE IRA, Joint, Traditional IRA, Roth IRA, Trusts, Custodial, Rollover IRA, SEP IRA |
| 401(k) Assistance | ❌ |
| Tax Loss Harvesting | ❌ |
| Portfolio Rebalancing | ✅ |
| Automatic Deposits | Weekly, biweekly, monthly, quarterly |
| Advice | Automated |
| Smart Beta | ❌ |
| Socially Responsible | ✅ |
| Fractional Shares | ❌ |
| Customer Service | Email; Chat; Phone M-F, 8 a.m.- 11 p.m. ET, Saturday 9 a.m.–7 p.m. ET |
How does the Ally Invest Robo Portfolio work?
The Ally Invest Robo Advisor is an automated investing service with a $100 initial deposit requirement (a recent change — it previously required $2,500 to get started).
To get started, you have to answer a few questions about your finances and why you're investing. The questions begin with your reason for investing and your desired goal amount, followed by how long you want to invest for and then picking your risk tolerance.
Next, you answer how much you currently have in liquid assets and how much you plan to start investing with, and finally, you choose if this will be a retirement-focused investment account or a taxable one.
The bulk of your portfolio consists of exchange-traded funds (ETFs), which is how robo advisors keep costs down. However, Ally Invest offers two types of robo advisor: a Cash-Enhanced option and a Market-Focused option.
Cash-enhanced robo portfolios
Ally Invest's main robo advisor is its free Cash-Enhanced portfolio. This portfolio holds 30% of your funds in a cash account that earns 0.55% APY at the time of writing. This rate is comparable to some high-yield savings accounts, and Ally holds such a large percentage of your portfolio in cash to help provide diversification and a "cash cushion" in the event of a market downturn.
You can also invest in four different portfolios with Ally's Robo Portfolios:
1.

Income: Designed for investors near or in retirement, the Income portfolio is focused on high dividend yields with a conservative risk profile.

2.

Core: The most diversified of the four, with domestic, international and fixed-income assets. You can choose your own level of risk.

3.

Tax optimized: Recommended for investors in higher tax brackets and designed to maximize your investment potential while reducing your tax burden.

4.

Socially responsible: Centered around ethical companies that practice energy efficiency, sustainability, or otherwise environmentally friendly initiatives.
Perhaps the best thing about using this portfolio is that it's free from any advisory fees.
The Cash-Enhanced Robo Portfolio also comes with automatic rebalancing to keep your assets in their chosen allocation range. Automatic rebalancing means you don't need to manually maintain your portfolio allocations; the algorithm within the program does that for you.
What the portfolio doesn't offer is tax-loss harvesting. Tax-loss harvesting is the practice of selling stocks that an investor has realized a loss on, and thereby offsetting taxes on capital gains. Ally doesn't offer this, which means all losses have to be absorbed and may affect the investor's capital gains tax rate unfavorably.
Market-focused robo portfolios
If you don't want to hold 30% of your portfolio in cash, you can opt-in for Ally's Market-Focused Robo Portfolio. This portfolio only holds around 2% of your portfolio in an interest-generating cash account and invests the rest in a variety of low-fee ETFs. You can still choose from the four different portfolio options like the cash-enhanced option.
You pay 0.30% in annual management fees for this portfolio. This is comparable to leading robo advisors like Betterment and Wealthfront that both charge 0.25% in annual advisory fees.
Ally Invest Robo Portfolio advantages
Ally Bank integration: You can view your Ally brokerage account and managed account on the same dashboard as your checking and savings accounts. Your account also includes features like Goal Tracker, a forecasting tool that simulates a range of possible outcomes based on different market returns for your investments.
Fee-Free option: Ally's Cash-Enhanced Robo Portfolio doesn't charge any fees, which is rare for robo advisors.
Supports multiple account types: Individual and joint accounts, Roth and traditional IRAs, rollover IRAs, and custodial accounts are supported account types.
Supports SRI investing: You can choose Ally's socially responsible investing (SRI) portfolio if you want to invest in more ethical companies and industries.
Some portfolio customization: You choose the amount of risk you're comfortable with and can go with Ally's recommendation or decide for yourself.
Low account minimum requirement: Start using Ally Invest Robo Portfolios with just $100.
Ally Invest Robo Portfolio disadvantages
High cash balance requirement for fee-free portfolio: Keeping 30% of your portfolio in cash can significantly reduce returns, especially in the long run thanks to the power of compound interest. View Ally's Cash-Enhanced Portfolio as an extremely conservative robo advisor and not a growth-focused one.
No tax-loss harvesting: Most leading robo advisors offer tax-loss harvesting to help offset some capital gains.
Fewer portfolio options than some competitors: Competitors like Betterment offer many more portfolio types than Ally Invest Robo Portfolios, especially for ESG investing. And options like M1 and Wealthfront give you more control over the assets in your portfolio.
No human advisors: You can't speak to a human financial advisor as an Ally Invest Robo Portfolios customer, while competitors like Betterment and SoFi Automated Investing offer this.
Are Ally Invest Robo Portfolios safe?
Ally is a member of the Securities Investor Protection Corporation (SIPC), meaning up to $500,000 of your investments are protected. Beyond that, Ally's partner clearing firm, (Apex Clearing) also has additional insurance to supplement the SIPC protection. Should the SIPC encounter any issues, this insurance provides protection for securities and cash up to an aggregate of $150 million.
Ally Invest Robo Portfolio alternatives
If you want a lower-risk robo advisor, Ally's Cash-Enhanced option could be what you're looking for. And with its lack of fees and variety of portfolios, it's a competitive robo advisor that could be the right fit.
However, there are several Ally Invest Robo Portfolio competitors that are better options if you're interested in the market-focused portfolio:
| Highlights | Empower | Betterment | Wealthfront |
| --- | --- | --- | --- |
| Rating | 4.8/5 | 4.5/5 | 4.5/5 |
| Minimum to Open Account | $100,000 | $10 | $500 |
| 401(k) Assistance | ✅ | ✅ | ❌ |
| Two-Factor Auth. | ✅ | ✅ | ✅ |
| Advice Options | Automated, Human Assisted | Automated, Human Assisted | Automated |
| Socially Responsible Investing | ✅ | ✅ | ✅ |
| Sign Up | Sign up | Sign up | Sign up |
| Review | Empower Review | Betterment Review | Wealthfront Review |
Betterment's ETF portfolios are affordable and are based on modern portfolio theory. You can focus your investments on companies that meet specific social, environmental and governance goals with their SRI portfolio called the Broad Impact portfolio. And if you want to focus more on the environment or social issues, you can with Betterment's Social and Climate Impact portfolios. Plus, you only pay 0.25% in annual fees for portfolios under $100,000 and there's a $0 funding requirement.Wealthfrontis also more affordable at 0.25% in fees, although it requires $500 to open an account. You also get more portfolio customization than you do with Ally.
Finally, you can consider using Personal Capital if you want to use its human wealth management service. This service is available for portfolios of at least $100,000, and you work with a Personal Capital specialist to build a custom portfolio. But Personal Capital also has plenty of free tools regardless of your balance, like retirement planners, an investment fee analyzer, and net worth tracker.
The bottom line
The Ally Invest Robo Portfolio offers two hands-off approaches to investing. The Cash-Enhanced option is great if you want some downside protection. And there's the Market-Focused portfolio if you want more growth that still charges reasonable annual fees.
Opening an account is easy, and the automatic rebalancing means that these accounts are perfect for those who don't want to do heavy lifting with their investments.
We still prefer Betterment's or Wealthfront at this time if you don't want Ally's Cash-Enhanced portfolio. But overall, this robo advisor is an excellent way to start investing, especially if you currently bank with Ally and want to consolidate your financial accounts.