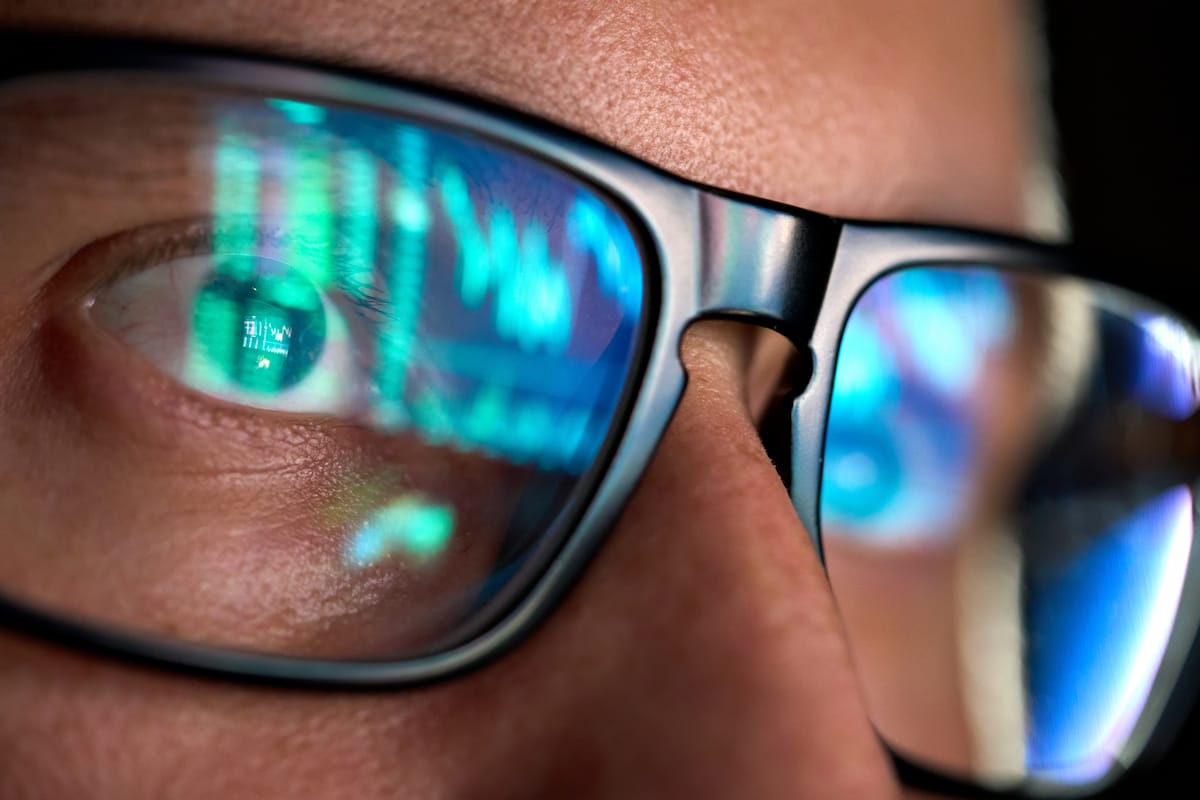 MarketRiders review: Now both DIY and managed portfolio services
Ground Picture / Shutterstock
🗓️
Updated: July 31, 2023
We adhere to strict standards of editorial integrity to help you make decisions with confidence. Please be aware that some (or all) products and services linked in this article are from our sponsors.
We adhere to strict standards of editorial integrity to help you make decisions with confidence. Please be aware that some (or all) products and services linked in this article are from our sponsors.
When it comes to investing, there tends to be two kinds of people: those who like to work with a professional and those who prefer to do it all by themselves. For years, MarketRiders was known as the place the DIYers went… the Home Depot among robo investing platforms. But with the introduction of its Managed Service, the company now offers a more traditional robo advising platform and hopes to capture that market as well. But is it any good?
What is MarketRiders?
Founded in 2007 and based in Chesterfield, Missouri, MarketRiders is a web-based investing software program that can manage a globally diversified, low-cost retirement portfolio. Not only does it make investment allocation recommendations for you, but it also works to avoid unnecessary fees. The service has thousands of subscribers who have used the online portfolio management service to build more than 15,000 portfolios valued at over $5 billion.
"Most retirement investors have got to figure out what to do with their money," says Mitch Tuchman, the founder and CEO of MarketRiders. Tuchman points out that many of the Baby Boomers getting ready to retire right now are facing an interesting conundrum. "Before [now], there were more pensions," he says. "Now Americans are largely saddled with the responsibility of preparing for retirement."
The aim of MarketRiders, Tuchman says, is to help Americans manage their retirement portfolios more effectively. "We want to solve this problem for those who are 45 to 65, and for younger generations."
At the same time, though, Tuchman recognizes that many Americans like to be hands-on — at least when it comes to trading. There are plenty of investors who like the idea of executing their own trades and being in control of that money, rather than just turning it over to a money manager and hoping that it all works out.
MarketRiders features
| Features | Details |
| --- | --- |
| Minimum investment | $1,000 |
| Fees | $14.95/month; $149.95/year for the DIY Service |
| Accounts | Taxable, Joint, Traditional IRA, Roth IRA, Rollover IRA, Trusts |
| 401(k) assistance | ❌ |
| Tax loss harvesting | ❌ |
| Portfolio rebalancing | ✅ |
| Automatic deposits | N/A |
| Advice | Automated |
| Smart beta | ❌ |
| Socially responsible | ❌ |
| Fractional shares | ❌ |
| Customer service | Phone: M-F 9A-5P CST; Live Chat: M-F 9A-5P CST; Email |
Clearing agency: If you use the Do-It-Yourself Service, you work with your own broker. If you use the Managed Services, the money in your account is held by SogoTrade (read our review here). SogoTrade clears its trades through its clearing firm, Apex Clearing Corp.
Account protection: If you use the Managed Service, your account is covered by the Securities Investor Protection Corp. (SIPC). That means that your account is protected for up to $500,000 in cash and securities (including $250,000 in cash) in the event of broker failure. (SIPC coverage does not extend to losses due to market factors.)
Dividend reinvesting: This is not offered with the Do-It-Yourself Service. MarketRiders believes that it's best to have your dividends in cash so that you can rebalance your portfolio as needed to meet your target asset allocation. If you do use an automated dividend reinvestment program in your portfolio, you will have to use the "Make Manual Entries" tool to periodically add the shares received through that program.
MarketRiders tools and resources: MarketRiders offers the following tools and resources on the site, free of charge. You can take advantage of them even if you don't open an account with them.
Mutual fund fee calculator: Enter the fund name and the amount you will be investing, and the tool will tell you what the load fees are, as well as the hidden 12B-1 marketing expenses.
Mutual fund fee report: Provides some interesting data on IRA investments across the country. However, the report is of limited value, since it's dated for 2009.
Mutual fund fee database: This is a database that will allow you to see the fees and other expenses associated with mutual funds. It will also show you the cost of ETFs as an alternate option.
Educational webinars: MarketRiders offers three free investment webinars: Warning: Your Brain May Be Hazardous To Your Wealth!, How to be a Smart Consumer of Financial Advice and 5 Truths Every Investor Must Know.
MarketRiders also offers a largely educational blog with discussions of individual investment topics.
MarketRiders' investment methodology
Like most investment services, MarketRiders bases its investment methodology on Modern Portfolio Theory (MPT). This theory seeks to optimize investment return while lowering risk. This is accomplished by maintaining a portfolio of asset classes that are generally uncorrelated (meaning they generally move in opposite directions).
Each portfolio is constructed for an investor based on an optimal asset allocation that considers the investor's age, investment experience, risk tolerance and investment time horizon. A specific score is calculated based on those individual factors and used to create the appropriate portfolio.
MarketRiders uses one of nine basic asset allocations in portfolios that are determined by the level of bond exposure. For example, each portfolio is constructed with a bond exposure ranging from 10% for the most aggressive investors to 90% for the most conservative.
Allocations are constructed with exchange-traded funds (ETFs). MarketRiders has researched more than 900 ETFs to select the 20 best funds to use in their portfolios.
Based on the criteria, the robo advisor leans in favor of larger ETFs — those with an average size of $6 billion in net assets. It also looks for funds that have very low turnover, which is defined as about 10% of the fund's equity. And in order to ensure liquidity, it looks for funds that trade an average of more than 1 million shares per day. The ETFs used are from Vanguard, iShares, and State Street Bank. The average expense ratio in their ETFs is 0.17%.
The exact number of ETFs that any portfolio will have depends on the size of the portfolio. A smaller portfolio will have fewer ETFs, while a larger one will have more.
MarketRiders' rebalancing function
There is a default setting to rebalance whenever an asset class varies from the portfolio allocation by more than 15%. In this situation, if you have $20,000 in stock allocation and it increased to $24,000 (a 20% change), rebalancing would occur.
As it is, it's possible to get MarketRiders to help you rebalance your portfolio. As long as you keep up-to-date with your information in MarketRiders, you can get good help. MarketRiders will alert you when it's time to rebalance and show you exactly how many shares to sell of different funds, and what to buy with the money.
If you want to add money to your portfolio, you can tell MarketRiders how much you want to add, and it will give you information about which funds to buy to keep your portfolio properly allocated. The same is true if you decide to sell. MarketRiders will suggest the funds to sell — and in what quantity — to keep your portfolio composition in line with your goals and risk tolerance.
How MarketRiders works
MarketRiders offers two services: the Do-It-Yourself Service and the Managed Service.
Do-it-yourself service
This is the service that MarketRiders is best known for. It's the investment software program that provides assistance to self-directed investors.
An investor can work with any broker of their choice and then apply the MarketRiders software to their investments. In this way, MarketRiders doesn't manage your investments for you, but instead provides investment advice to help you manage your own portfolio.
Based on the size of your portfolio and the allocation chosen, MarketRiders will tell you which ETFs to buy and in what amount. When you make the purchases through your broker, you input the trades into the MarketRiders system, and the software will track your portfolio for you and send you alerts any time they recommend making a change.
Timewise, it takes about one hour to get your portfolio set up with your broker. MarketRiders estimates that you will spend about one to two hours per year keeping your portfolio rebalanced.
If you have an existing brokerage account that already has ETFs, MarketRiders will work those funds into the portfolio allocation. However, they may also make recommendations for you to switch into different ETFs.
MarketRiders software enables you to build and manage as many as 10 portfolios within a single subscription. You can even use the software with your 401(k), as long as you have a self-directed account that enables you to purchase ETFs. You will of course be responsible to pay any trading commissions to your broker within your portfolio.
MarketRiders uses only ETFs in the construction of your portfolio. The software is not designed to manage a portfolio of mutual funds and individual securities. That's because the investment methodology is based on precise portfolio allocations, with very specific asset classes represented. That can be done only with ETFs.
Custom investing: MarketRiders also affords the capability to build your own portfolio of ETF's. Using the "I Want to Build It" power tool, you can build a custom portfolio that includes nearly every available ETF, divided into 10 asset classes. This will enable you to expand the number of ETFs in your portfolio but still will not accommodate the use of either mutual funds or individual securities.
Managed service
For those who prefer a managed investment option, MarketRiders now offers its Managed Service. This service uses the same methodology as with the Do-It-Yourself Service. But with the Managed Service, MarketRiders actually takes custody of your portfolio and manages it directly, robo advisor style.
Your money is actually held in an account with SogoTrade. SogoTrade is a FINRA member broker-dealer. MarketRiders and SogoTrade are affiliate companies.
The features, benefits and pricing of the MarketRiders Managed Service are presented in this review as specific to the service (as opposed to the Do-It-Yourself Service).
The Managed Service offers the following benefits:
Commission-free Trades
Automated Portfolio Monitoring and Rebalancing
Low Fee Portfolio
Investment Plan Customized to Your Needs
Managed Service portfolio
The Managed Service works with three broad portfolio groupings:
Each portfolio category also has more specialized portfolios, based on individual investor profiles, as well as the size of the portfolio available to be managed. Within the three portfolio groupings, the Managed Service offers a total of 18 portfolios.
The portfolios are made up of ETFs. A portfolio may contain several of any of the following ETFs:
Fixed Income:
iShares JPMorgan USD Emerging Markets Bond (EMB)
Vanguard Total Bond Market ETF (BND)
SPDR Barclays Capital High Yield Bond (JNB)
Emerging market stocks:
Vanguard Emerging Markets Stock ETF (VWO)
WisdomTree Emerging Mkts Small Cap Div (DGS)
Foreign developed equities:
Vanguard Pacific Stock ETF (VPL)
Vanguard European Stock ETF (VGK)
iShares MSCI EAFE Small Cap Index (SCZ)
Vanguard FTSE All-World ex-US ETF (VEU)
Vanguard FTSE All-Wld ex-US SmCp Idx ETF (VSS)
Real estate:
SPDR DJ Wilshire REIT (RWR)
SPDR DJ Wilshire Intl Real Estate (RWX)
U.S. equities:
Vanguard Total Stock Market ETF (VTI)
Vanguard High Dividend Yield Indx ETF (VYM)
iShares S&P SmallCap 600 Value Index (IJS)
Commodities:
| Highlights | Empower | Betterment | MarketRiders |
| --- | --- | --- | --- |
| Rating | 4.5/5 | 4.5/5 | 3.5/5 |
| Minimum to open account | $100,00 | $10 | $1,000 |
| 401(k) assistance | ✅ | ✅ | ❌ |
| Two-factor auth. | ✅ | ✅ | ✅ |
| Advice options | Automated, Human Assisted | Automated, Human Assisted | Automated |
| Socially responsible investing | ✅ | ✅ | ❌ |
| Read reviews | Empower review | Betterment review | MarketRiders review |
| Sign up | Open account | Open account | Open account |
MarketRiders pricing
There are two pricing structures, one for the Do-It-Yourself Service and the other for the Managed Service.
For the Do-It-Yourself Service, the fees are:
$14.95 per month; or
$149.95 per year
The annual fee works out to be $12.50 per month and is certainly the better of the two fee levels offered.
Pricing for the Managed Service depends on your average account balance:
0.45% annually (with a minimum monthly management fee of $7) for accounts with up fo $50,000
0.35% annually for accounts with $50,001 to $100,000
0.25% annually for account over $100,000.
How to open an account with MarketRiders
The entire application process takes place online and starts with a questionnaire. That questionnaire will ask the following questions:
How old are you?
At what age will you start needing this money?
How much investment experience do you have?
How much risk can you handle?
How much would you like to invest?
How much would you like your portfolio to be worth when you start needing the money?
There are four different options when building your portfolio. Three of them are: use a template based on portfolios that follow other famous portfolios, start from scratch, and begin by entering the funds you already own and go from there.
The fourth option is to have MarketRiders build a portfolio for you. This can be a great option for any investor interested in getting help creating a portfolio that matches his or her goals and risk tolerance.
If you choose the Managed Service, it will take between two and four days to fund your account. Accounts funded with cash deposits are generally invested the following business day. You can also fund your account with eligible positions (ETFs), but you will need to contact a MarketRiders advisor to help you handle the transition.
Try MarketRiders
Summary
MarketRiders is a welcome hybrid in an industry dominated by do-it-yourself investment platforms and automated investment services, particularly robo advisors. The Do-It-Yourself Service enable you to manage your own portfolio, while getting investment assistance from the software program. It's perfect for the investor who wants to go the DIY route but needs a little bit of help.
The Managed Service's fee structure of 0.45% on the first $50,000 and 0.35% for the next $50,000 is not competitive with other robo advisors. Betterment and Wealthfront both charge a management fee of 0.25% on similar balances. (What's more, Wealthfront even manages the first $10,000 for free!)
The cost-effectiveness of the fee on the Do-It-Yourself Service really depends on the size of your portfolio. An annual rate of $149.95 is a steep price to pay for investment guidance on a $10,000 portfolio. It means that you will be giving up 1.5% of your portfolio per year in fees. However, if you have a $100,000 portfolio, that fee will represent just 0.15%. Most investors would be more than willing to pay such a small amount for solid investment advice.
Smaller investors will be better off going with a standalone robo advisor. Not only will you pay a lower fee for the service, but the robo advisor will handle all of the mechanics of investing for you.