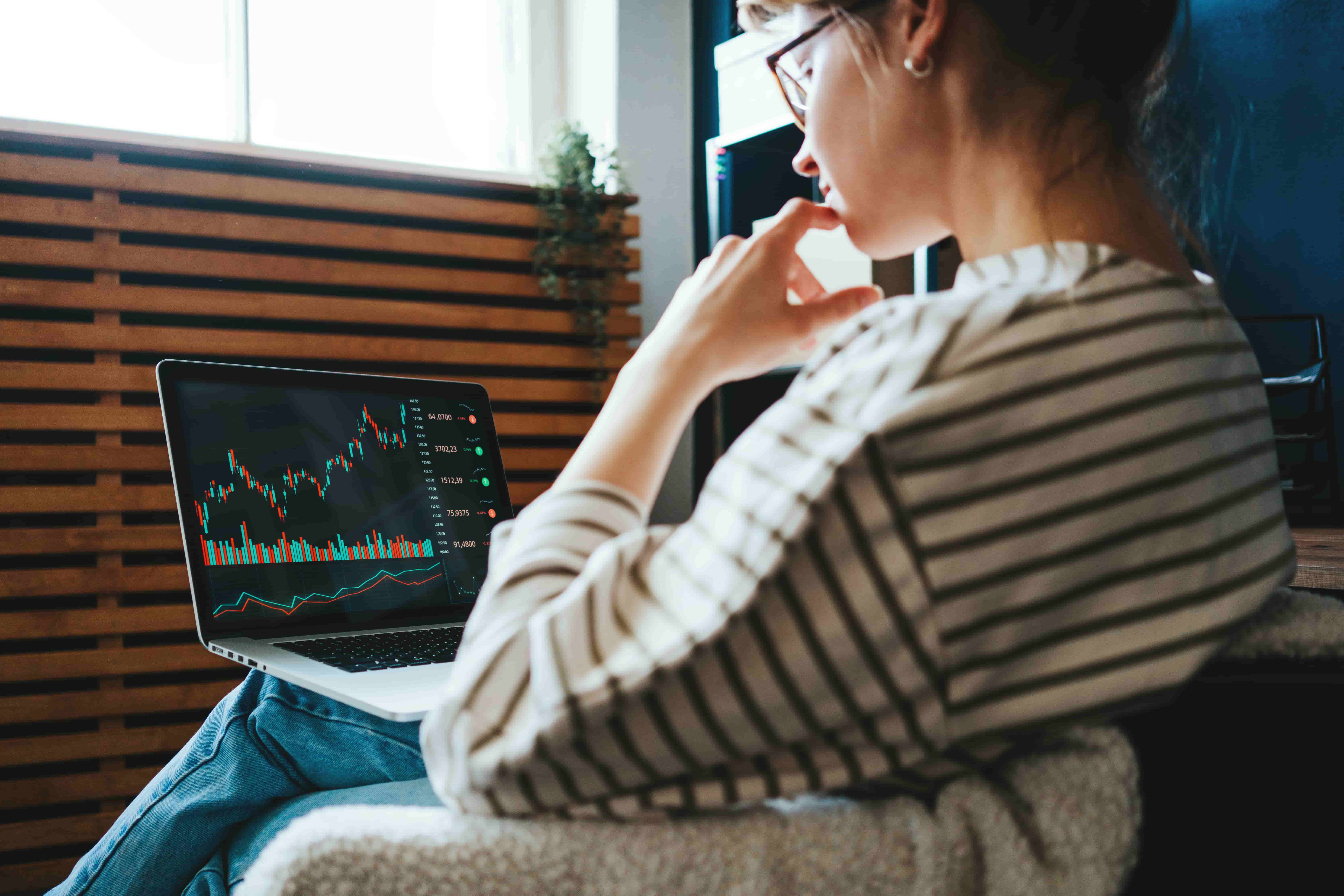 OpenInvest review: A low-cost socially responsible robo-advisor
Alex from the Rock / Shutterstock
🗓️
Updated: December 02, 2022
We adhere to strict standards of editorial integrity to help you make decisions with confidence. Please be aware that some (or all) products and services linked in this article are from our sponsors.
We adhere to strict standards of editorial integrity to help you make decisions with confidence. Please be aware that some (or all) products and services linked in this article are from our sponsors.
If you want to invest but have strong ethical concerns about which companies and stocks deserve your dollars, you're a good candidate for socially responsible investing… and for OpenInvest.
This low-fee service can handle most of your portfolio like any robo-advisor, but there's a twist: You can customize your portfolio to invest only in companies whose values you agree with.
Now, there are pluses and minuses to socially responsible investing (SRI), but for a growing number of investors, it's a priority. We've watched robo-advisors with an SRI slant (Swell Investing and Wealthsimple, to name but two) pop up, and even established players in this space (such as our top-rated picks Wealthfront and Betterment) have rolled out special SRI features and even portfolios.
However, OpenInvest claims to be the first robo-advisor that lets you create a fully diversified and customized portfolio that aligns with your values, rather than just plugging you into a preset. We were intrigued and had to take a further look. Here's what we found.
OpenInvest features
| Feature | Details |
| --- | --- |
| Minimum investment | $100 |
| Fees | 0.50% (plus an additional 0.22% if you opt for the green bond fund) |
| Accounts | Taxable, Joint, Traditional IRA, Roth IRA, Rollover IRA, SEP IRA, Custodial |
| 401 (k) assistance | ❌ |
| Tax loss harvesting | ✅ |
| Portfolio rebalancing | ✅ |
| Automatic deposits | ✅ Daily, Weekly, Biweekly, Monthly, Bimonthly, Quarterly and Yearly |
| Advice | Automated |
| Smart beta | ❌ |
| Socially responsible | ✅ |
| Fractional shares | ❌ |
| Customer service | Phone: M-F 9A-5P PT; Email |
Investments that build a better future
No ETF fees: OpenInvest charges a 0.5% management fee, which is roughly in line with what many others in the industry charge, if not a little on the high side. However, that includes all of your ETF fees, so you won't see another quarter-percent taken out of your investments to pay fund managers.
Ethical portfolios: The most unique OpenInvest feature is an ability to focus your investments on specific causes. There are about 10 of them today, but OpenInvest plans to add more in the future. Popular investment causes include divesting in companies that support the Dakota Access Pipeline, divesting in private prison companies or investing in companies supporting refugees. One noteworthy "cause" is to "Stand Up to Donald Trump."
Tax-loss harvesting: Like several other popular robo advisors, OpenInvest includes tax-loss harvesting. Because OpenInvest includes some specific stocks in addition to ETFs, it optimizes for taxes at the individual equity level, not just at the fund level.
Voting: Most robo advisors don't pass on the ability to vote in shareholder elections, an annual process during which shareholders can vote their shares to help select board members and major policies. OpenInvest account holders get access to voting their shares, just like when you directly own stock in a brokerage account.
Passive investment style: Following today's best wisdom, OpenInvest tries to match market-level returns. OpenInvest claims that "for the first time in history, people can wield their assets as activist investors, while holding a passive portfolio."
Read more: Ethical and sustainable investing
What is OpenInvest?
OpenInvest is a robo advisor with an ethical twist. Like other popular robo-investing platforms, OpenInvest allows you to open and create an investment account managed by a computer. But unlike others in the industry, which simply use a survey to put your funds into one of a few existing portfolios, OpenInvest allows you to fully customize your investments to match your ethical standards as well.
OpenInvest portfolios offer a selection of causes, whereby you can divest your portfolio of companies in specific areas such as heavy carbon polluters, fossil fuel producers or gun manufacturers, or focus your funds into companies that match specific criteria like pro-LGBTQ rights, ethical supply chains or companies with strong, positive woman-in-the-workplace policies.
While its focus on ethical investing is a differentiator from others in the robo-advising space, OpenInvest offers the important features that we've come to expect from a robo-advisor. These include tax-loss harvesting, low management fees and options to invest in either a tax-advantaged retirement account or a standard taxable brokerage account.
How OpenInvest works
OpenInvest is a registered investment advisor (RIA), and funds in an OpenInvest account are held by a third-party custodian (Apex Clearing). Accounts require a $3,000 minimum opening balance.
The equity (stock) side of the portfolio roughly follows the S&P 500, with adjustments made for your selected causes. The portfolio isn't made up simply of ETFs, like at many other robo-advisors. Instead, OpenInvest builds a portfolio of at least 60 stocks. For bonds, investor money goes into the Vanguard Total Bond Market ETF (BND"]) by default. Investors can opt to have their funds go to a "green" bond fund instead (CGAFX), but if you select that option, you'll have to pay an approximate 0.22% in additional annual expenses.
Portfolios are automatically rebalanced and updated with your cause selections. Further, OpenInvest is regularly working to add new causes and to refine existing cause strategies, so your investments may change with the robo-advising algorithms.
An added benefit of investing in individual stocks instead of funds: better tax-loss harvesting. OpenInvest harvests losses at the individual security level, not just the fund level like most others.
OpenInvest accounts
Individual investor account — This is a typical brokerage-style account where your investment gains are taxed by the federal government. This is where tax-loss harvesting can save you money.
Traditional IRA: The OpenInvest traditional IRA allows you to invest with pre-tax dollars in a similar fashion to a 401(k) account. When you withdraw in retirement, withdrawals are taxed at your regular income rate, which is presumably lower in retirement.
Roth IRA: With an OpenInvest Roth IRA, your investments are made with after-tax dollars, but withdrawals are tax-free.
You can also set up a joint, custodial or corporate investment account. To do so, contact OpenInvest's customer service department.
OpenInvest fees
Fees are among OpenInvest's strong suits. The company charges a flat 0.5% fee and protects investors from all fund fees beyond one optional fee for investing in the CGAFX bond fund (see above). For the most investors, your 0.50% fee covers everything.
OpenInvest competitors
One of the biggest competitors to OpenInvest is Betterment. The robo-advisor has three different SRI portfolios to choose from. Its main SRI portfolio, the Broad Impact portfolio, uses the same investment methodology as it does for other portfolios but focuses on companies that meet specific social, environmental and governance goals. Plus, if you want to focus more on the environment or social issues, you can with Betterment's new Social and Climate Impact portfolios.
Summary
OpenInvest is a good option for those looking for a robo-advisor with low fees but who want a little more control over their investments and where their dollars go. With the option to avoid specific industries while focusing on others, investors can feel good about their portfolio, which roughly follows the S&P 500. Thanks to low fees and tax-loss harvesting, even if you are not worried about the social impact of your investments, OpenInvest may be a good option for your long-term investment needs.