Webull vs. Robinhood: Which one is better for you?
Comeback Images / Shutterstock
🗓️
Updated: November 06, 2023
We adhere to strict standards of editorial integrity to help you make decisions with confidence. Please be aware that some (or all) products and services linked in this article are from our sponsors.
We adhere to strict standards of editorial integrity to help you make decisions with confidence. Please be aware that some (or all) products and services linked in this article are from our sponsors.
Webull and Robinhood are two of the top online brokers offering commission-free trading. Each of these brokers allows investors to trade stocks in addition to a wide selection of investment products, an easy-to-use trading platform, and a well-built trading app. And while this is a good thing, it can be a bit tricky to choose between the two.
To help you decide, this Webull vs. Robinhood review will show you the key differences between the brokers. We'll compare the various features, including available investment options, applicable fees, platform usability, and more.
What is Webull?
Webull

Visit Webull ►
Quick Facts
Minimum investment: $0
Stock/ETF Trades: $0
Options: $0
Current promotions: Get 6 free stocks when you open a new account and make an initial investment

Webull entered the online investment scene in 2017, making it a relatively new online investment broker. The investment platform is one of the major Robinhood competitors, attracting millennials because of its mobile-friendly approach. Still, Webull offers several features available on many traditional brokerage platforms.
Webull Financial LLC is regulated by the US Securities and Exchange Commission and has a highly secure trading environment. It has a mobile trading app that has become very popular among young traders.
The platform is an ideal choice for active trading and short-term investing. Also, fractional share trading is available to investors with small budgets. Webull has both a desktop platform and mobile app.
What is Robinhood?
Robinhood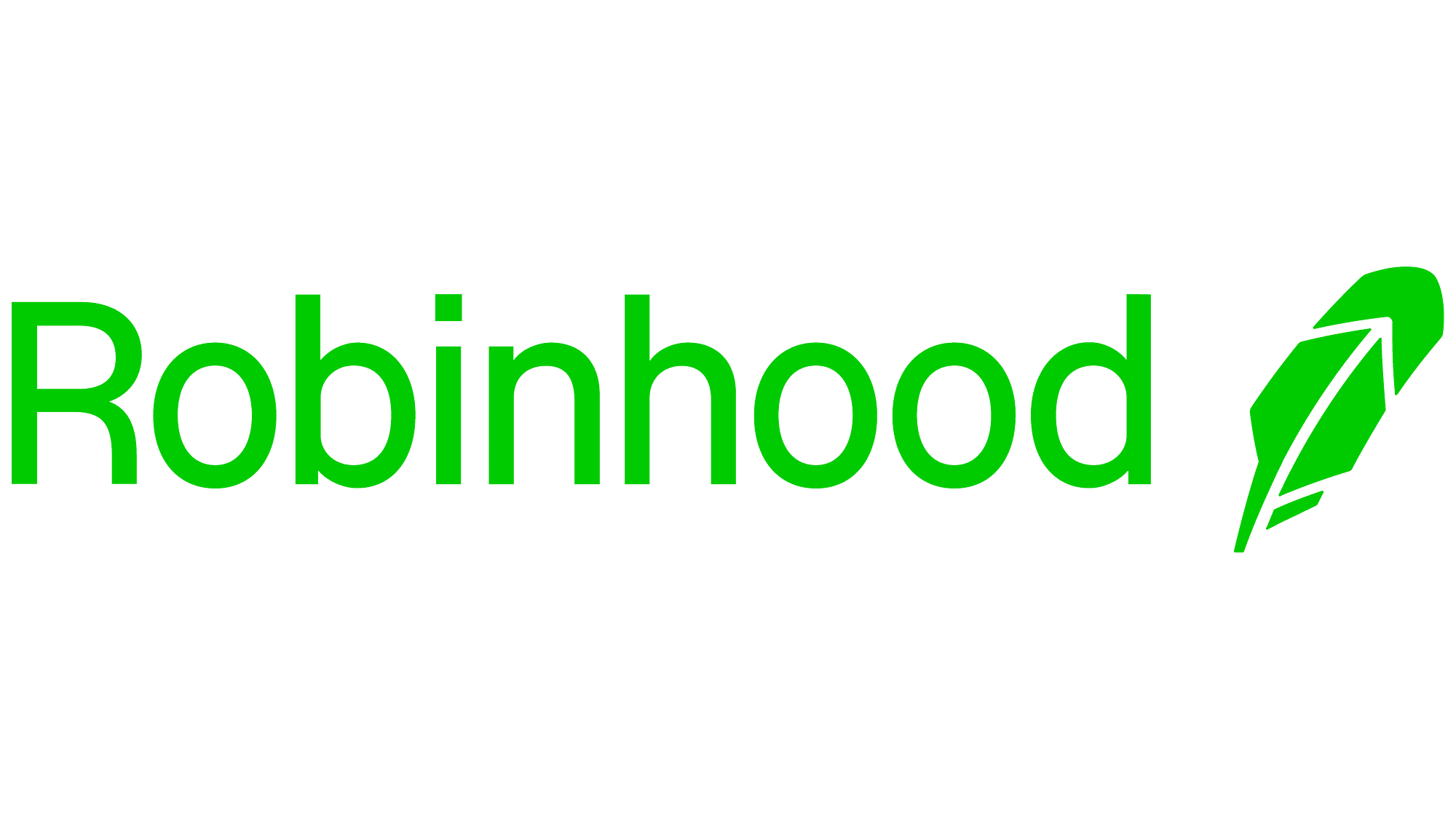 Visit Robinhood ►
Quick Facts
Minimum investment: $0
Stock/ETF trades: $0
Options: $0
Current promotions: None
Robinhood started operations in 2013. The U.S.-based broker has a user-friendly investing app where investors can trade stocks, ETFs, and options. While it might seem a bit barebones compared to Webull, it offers easy commission-free trading in crypto, stocks, and more.
Any trader on Robinhood Crypto can tap into the cryptocurrency market. However, only seven cryptocurrencies are currently listed on the Robinhood investment platform.
Key features
Webull unique features
Extended hours trading: With the extended hours trading feature, Webull investors can execute trades even when the market is closed. Extended hours trading time starts from 4:00 pm to 8:00 pm and 4:00 am to 9:00 am.
Level II Data: Like Robinhood, Webull lets you upgrade to Level II Nasdaq data for only $1.99 per month. However, it doesn't have as many perks as Robinhood Gold offers.
In a nutshell, Webull features make it a better choice for investors looking to diversify their investment portfolio.
More: Our full Webull review
Robinhood unique features
Low-cost trading: Robinhood offers commission-free trading on stock, ETFs, and options. And in a rarity for the brokerage industry, Robinhood doesn't charge any per contract fees on options either.
Virtual library: One of the reasons Robinhood might appeal to beginners is their access to a virtual library. The library is a rich resource containing a wide range of topics on options trading and investing in general.
Robinhood Gold: For $5 per month, you can upgrade to Robinhood Gold to get larger instant deposits, Level II Nasdaq data, lower margin rates, and free premium research from Morningstar.
Robinhood Cash Card: The new Robinhood Cash Card lets you earn free stock rewards for shopping at partner brands. You can also receive your paycheck up to two days early and there aren't any hidden fees.
Robinhood's features makes it a good choice for low-cost options trading and margin trading.
More: Is Robinhood safe?
Available investment products
Webull and Robinhood each support stocks, ETFs, options, and crypto. And since neither broker charges commissions on options, they're both very popular options trading platforms versus competitors that often charge $0.65 per contract.
Both brokers also allow margin trading – a feature that's not available with all brokers. Webull and Robinhood both have the same $2,000 account minimum for margin accounts.
But things are a little different in terms of fractional shares. While both brokers allow fractional share trading, you can buy fractional shares as small as 1/1000000 on Robinhood. In contrast, there's a $5 minimum investment to buy fractional shares on Webull.
Webull currently supports far more cryptocurrencies than Robinhood. Robinhood users can only trade 7 coins as of writing, while Webull now has just over 35 currencies on its digital asset list. You can still trade major cryptos like Bitcoin and Ethereum with Wellbull or Robinhood, but Webull has way better altcoin variety.
Unfortunately, investors looking for more asset classes to build a more diversified portfolio may have to look for another broker. This is because Webull and Robinhood do not provide several other types of investment products, such as CDs, currencies, futures, mutual funds, and bonds.
More: Best online stock brokers
Webull vs. Robinhood investments
Investments
Webull
Robinhood
Trading platform and usability
Both investing platforms are user-friendly but work differently. Robinhood is probably the best choice for beginners, while Webull better suits the intermediate investor with its stock screening tools, watchlists and customizable alerts.
However, Robinhood is starting to compete more closely with Webull now that it's unrolled advanced charts to its platform. This lets more experienced investors conduct more technical analysis and use more data to inform their trading decisions. It's basically a tie now between Robinhood and Webull for how the mobile apps function.
When it comes to trading on the go, both Webull and Robinhood both make it easy to trade stocks, margin, and other options via their respective mobile apps.
Sign up to Robinhood
Account types
Robinhood has Webull beat when it comes to offering a linked debit card. The recently-announced Robinhood Cash Card offers weekly bonuses of 10% – 100% on round-ups ($10 cap), early and split paychecks, instant savings opportunities, and no monthly fees.
Neither brokerage currently supports custodial accounts or v
Webull vs. Robinhood account types
Account type
Webull
Robinhood
Individual retirement account
Margin trading
One of the reasons Robinhood and Webull have become so popular in recent years is for their low margin rates. Both brokers require you to have at least $2,000 in your account to enable margin trading. But there are some differences in rates that might sway your decision:
Robinhood Margin: Robinhood charges a standard margin rate of 6.5% for non-Gold customers and a 2.5% rate on margin over $1,000. Your first $1,000 of margin is covered by your Robinhood Gold membership.
Webull Margin: The annual margin rate is 9.49% for debit balances between $0 and $25,000. Your rate can get as low as 5.49% for debit balances over $3 million.
Fees
You won't pay any commission when buying options, crypto, ETF, and stock on either Webull or Robinhood. In this regard, both brokers live up to their promise of being fee-free and commission free trading platforms. In addition, both brokerage firms do not charge any account maintenance fees.
That said, a $5 monthly fee is necessary if you want to trade margin on Robinhood using the Robinhood Gold account. Also, a $75 fee applies on both platforms if you want to transfer your assets out of either account.
Finally, all crypto trade will involve a spread. That spread is 1% (100 basis points) with Webull. Robinhood, however, doesn't disclose the spread that it charges on crypto trades.
Webull vs. Robinhood fees and commissions
Commission/Fee
Webull
Robinhood
$0 ($5 monthly for Robinhood Gold account)
$75 to transfer out of account, $0 to transfer into account
Webull does not provide mutual funds
Robinhood does not provide mutual funds
Customer service
Where both Webull and Robinhood may be lacking is with their customer service. Webull only provides email and phone support. It does not offer 24/7 support, and there is no live chat for both current and prospective customers. Investors have also reported experiencing difficulties getting through to customer support.
Robinhood's customer service provides a faster response time compared to Webull. And it recently launched 24/7 phone support. However, it's still unlikely to be on par with many full-service online brokers and trading platforms.
Pros and cons of Webull
Pros
Commission-free stock trading: Webull charges zero commissions on stocks, ETFs, option, and cryptocurrencies.
No account minimums: Customers don't need to maintain a minimum account balance.
Intuitive platform: The broker offers easy-to-use desktop and mobile app with intuitive and clean designs. Traders will find the interface pretty easy to use with plenty of helpful trading tools.
Quick and easy account setup: The process of opening a brokerage account and getting it approved is fast, and adding your bank account is pretty straightforward too.
Extended hours trading: Access to pre-market and extended trading hours is a plus for any active trader on the Webull trading platform.
Cons
Worse margin rates for most investors: Robinhood Gold is better than Webull for margin trading for most traders unless you have a large debit balance.
Relatively weak educational content: Webull's educational support is limited, making it a bit difficult for the completely new investor to truly understand the basics of trading.
No cash or spending products: Webull customers don't get any interest on the cash sitting in their brokerage account unless it is invested. And the broker doesn't offer a rewards card either. This is one massive difference between Robinhood and Webull.
Pros and cons of Robinhood
Pros
Allows for a diversified portfolio: Traders can trade Robinhood crypto or invest in stocks, options, and ETFs.
No commissions and zero account minimums: Robinhood traders don't have to maintain a minimum balance on their trading accounts and Robinhood Gold accounts. Trading is commission free for crypto, stocks, options, and ETFs.
Robinhood Gold perks: For only $5 per month, you get premium Morningstar research, Level II Nasdaq data, lower margin rates, and larger instant deposits.
Easy-to-use platform: Both Robinhood's website trading platform and app are easy to understand, navigate, and use. This makes it a great choice for any beginner investor.
Cons
No bonds or mutual funds: A truly diversified investment portfolio should include bonds and mutual funds.
Limited crypto options: Traders interested in cryptocurrency trading are limited to only seven cryptocurrencies listed on the platform. In contrast, Webull offers over double the cryptocurrencies.
Users can't withdraw crypto funds: Robinhood clients can't withdraw their crypto assets to an external wallet. Instead, they can only sell their crypto funds and transfer fiat money (like dollars) to their bank accounts.
Bottom line: Webull vs. Robinhood
Robinhood is most suitable for active traders as well as new investors, while Webull is a mobile-first trading platform suitable for the intermediate investor.
Webull and Robinhood offer commission-free stock trading, ETFs, options, and crypto trading, but Webull has more cryptocurrency pairs than Robinhood.
Both online investing platforms offer a variety of investment products, but Robinhood is a better choice for cash management, while Webull takes the lead when it comes to retirement accounts.
Webull could be a better choice than Robinhood for investors who want more market data and charting capabilities out of the gate. Webull is also superior to Robinhood if you're looking for a larger list of cryptocurrencies. Overall, it has much better crypto support and similar support for other assets, and it's great for trading options like Robinhood.
On the other hand, beginner traders or investors may find the Robinhood app easier to understand and use. It could also be the better choice if you want access to a rewards debit card or rock-bottom margin rates. And Robinhood Gold provides some impressive perks like more market data and premium Morningstar research for a very low monthly price.
Whichever you end up with, both investing platforms are excellent choices for the mobile-first investor looking for quick and easy stock trading opportunities.
Advertiser Disclosure– This advertisement contains information and materials provided by Robinhood Financial LLC and its affiliates ("Robinhood") and Moneywise, a third party not affiliated with Robinhood. All investments involve risk and the past performance of a security, or financial product does not guarantee future results or returns. Securities offered through Robinhood Financial LLC and Robinhood Securities LLC, which are members of FINRA and SIPC. Moneywise is not a member of FINRA or SIPC.