Invest in dividend-paying stocks of top brand companies
Most of the companies that consistently pay dividends to investors have been around a long time. They're stable and well-established manufacturers like Coca-Cola, which has paid dividends since 1893, Colgate-Palmolive, since 1895, and ExxonMobil, since 1882.
These name-brand companies have excellent Moody's ratings and are stable businesses. It is nearly guaranteed that they will continue paying dividends for decades to come. More recently launched companies also paying regular quarterly dividends are Cisco Systems since 2011, Capital One since 1995 and Starbucks since 2010, to name a few.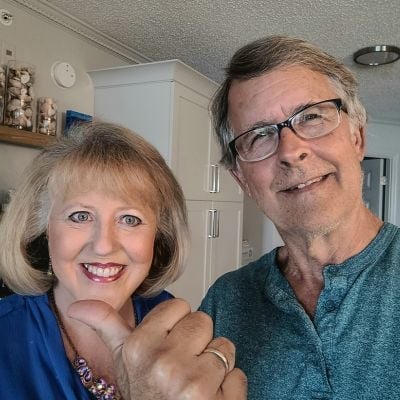 Direct stock plan
The best way to invest in dividend-payers is through a direct stock plan (DSP). A DSP is a company-established investment plan. It is typically set up for employees to conveniently and cost-effectively buy stock in the company they work for.
While they don't advertise this policy, many dividend-paying companies allow the public to set up an account and invest in the equivalent of their employee's investment plan directly without paying a stockbroker.
You can invest a pre-determined dollar amount monthly to buy more shares of dividend stocks. This is called dollar-cost averaging and is easy to set up in a DSP.
The DSP will automatically purchase as many shares (or fractions of shares) that your contribution will buy each month. The benefit is that you're consistently adding shares at market price. Studies have shown that this is a great way to reduce stock market risk.
I set up my DSPs through directinvesting.com. There's a nominal fee to set up a plan with each company. Once I established the plan, my funds grow through monthly deductions from my checking account.
Since these companies pay dividends, this setup gives me passive income. My plan automatically reinvests my dividend income. You can set up your accounts to send you dividend checks each month if you prefer.
Invest in your employer's 401(k) and get matching funds
This is a no-brainer if you work for a company that offers a 401(k) plan. You designate a percentage of your paycheck to go into the 401(k). Your employer matches what you contribute up to a certain percentage.
The company I worked for offered a 50% match up to 6% of my salary. So, for example, if I designated $100 per paycheck, they'd add $50 to it. Say I invest $1,200 throughout the year, my account will be credited actually $1,800. It's free money and about as passive as you can get!
Even if your company doesn't offer matching funds, investing in your company's 401(k) through payroll deductions is still an excellent way to save for the future. For one thing, you never see the money in your paycheck, so you have no opportunity to spend it on other things. The long-term benefit is the "magic of compounding." Compounding investment earnings is what can make even small investments become large investments over time.
Trade your favorite stocks any time
Investing doesn't have to be hard. Robinhood is the only place you can trade stocks, options and ETFs 24 hours a day, 5 days a week, all still commission-free. Start building your portfolio with as little as $1.
Get Started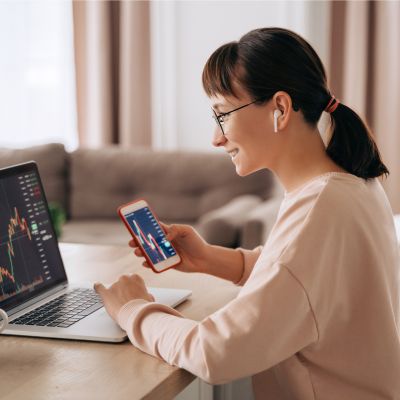 Invest in crowdfunded real estate
Real estate investing can be an excellent source of passive income. One of the easiest and less expensive ways to invest in real estate passively is through [crowdfunding]https://moneywise.com/investing/p2p-lending). On most of these platforms, you can earn returns primarily in two ways: (1) via quarterly dividends and (2) via appreciation in the value of the shares of your investment.
Since the passing of the Jobs Act of 2012, real estate crowdfunding platforms have become all the rage. Several years ago, there were new platforms being launched almost daily. A few have come and gone amid the competition and challenges of real estate investing, but many have grown and become stable.
Fundrise, for example, provides an easy way to invest in income-producing commercial real estate. With a minimum investment of just $500, the platform offers a choice of more than 48 real estate products that are set up as REITs (Real Estate Investment Trusts).
AlphaFlow is a residential crowdfunding platform that invests directly in specific properties. With properties in 30 states, AlphaFlow creates an optimized investment portfolio for each account, with 75 to 100 notes in at least 15 states to ensure your investments are diversified. AlphaFlow's model means investors don't do any work after funding their accounts.
RealtyMogul provides investments in residential and commercial real estate with a minimum investment of just $1,000. With RealtyMogul, as well as many other real estate crowdfunding platforms, deals are pre-vetted and pre-funded. That way, there's some security that the due diligence has been properly done.
These are just three of the hundreds of crowdfunding platforms from which you can choose passive income-producing investments to fit your specific goals. You can see a full comparison of our top-rated real estate crowdfunding platforms here.
Buy turnkey rental properties
One of the best ways to generate passive income is by investing in turnkey rental properties that are run by property management companies. There are companies that make it easy.
In theory, the process is relatively simple. Research properties to find ones that are in good condition and preferably in good areas, pay a reputable contractor to perform any repairs and ensure the property is in its best possible condition, and then hire a trusted property management company to handle the administrative tasks, including collecting rent, documenting and paying for maintenance and repairs, and sending money to you.
When you own rental properties, you make money through the revenue stream created by rental income. The amount collected in rent needs to cover the amount paid for mortgages, taxes, insurance, vacancy, maintenance, repairs and property management services. Rent collected above that amount becomes your monthly passive income stream.
You can also profit by increasing the value of a rental property through improvements. And you can tap into the equity to purchase more properties that also produce a steady income stream.
Save, save, save when you shop
Every one of us shops – virtually everything we need, we buy. This is not a passive income stream in the strictest sense. But by keeping more of what you would otherwise spend, you improve your financial situation. And thanks to the internet, not only are there passive ways to save money when you shop for just about anything, setting up many of them is a once-and-done process that keeps saving you money, purchase after purchase.
Cash-back credit cards
First, you can acquire a cash-back credit card to use for everyday expenses. Depending on how the card is set up, you can apply the cash-back as a credit on your monthly bill, cash it in to buy other discounted products or receive a check in the mail. And there is often a sign-up bonus of $100 or more for these cards.
In addition to providing cash-back on any purchase, some also offer more targeted spending rewards programs. My Discover Rewards card runs specials where the cash-back percentage increases to 5% for three months at places I regularly shop, like Home Depot and Warehouse Grocery stores. Just be sure to pay off the card every month, or interest charges can quickly surpass the cash-back rewards you earn.
More discounts
But don't stop there. You can earn even more money by signing up with a rewards shopping site like Ebates. Before I go shopping online, I sign into my Ebates account. The site automatically tracks my purchases and adds cash to my account if the retailer participates.
Want to ramp it up? You can purchase discounted gift cards before you go shopping and use them like cash at checkout. A site like Raise, CardCash or GiftCardGranny provides a secure platform for people to sell unwanted gift cards, usually below face value.
Where will your passive income come from in 2023?
Sponsored
Follow These Steps if you Want to Retire Early
Secure your financial future with a tailored plan to maximize investments, navigate taxes, and retire comfortably.
Zoe Financial is an online platform that can match you with a network of vetted fiduciary advisors who are evaluated based on their credentials, education, experience, and pricing. The best part? - there is no fee to find an advisor.