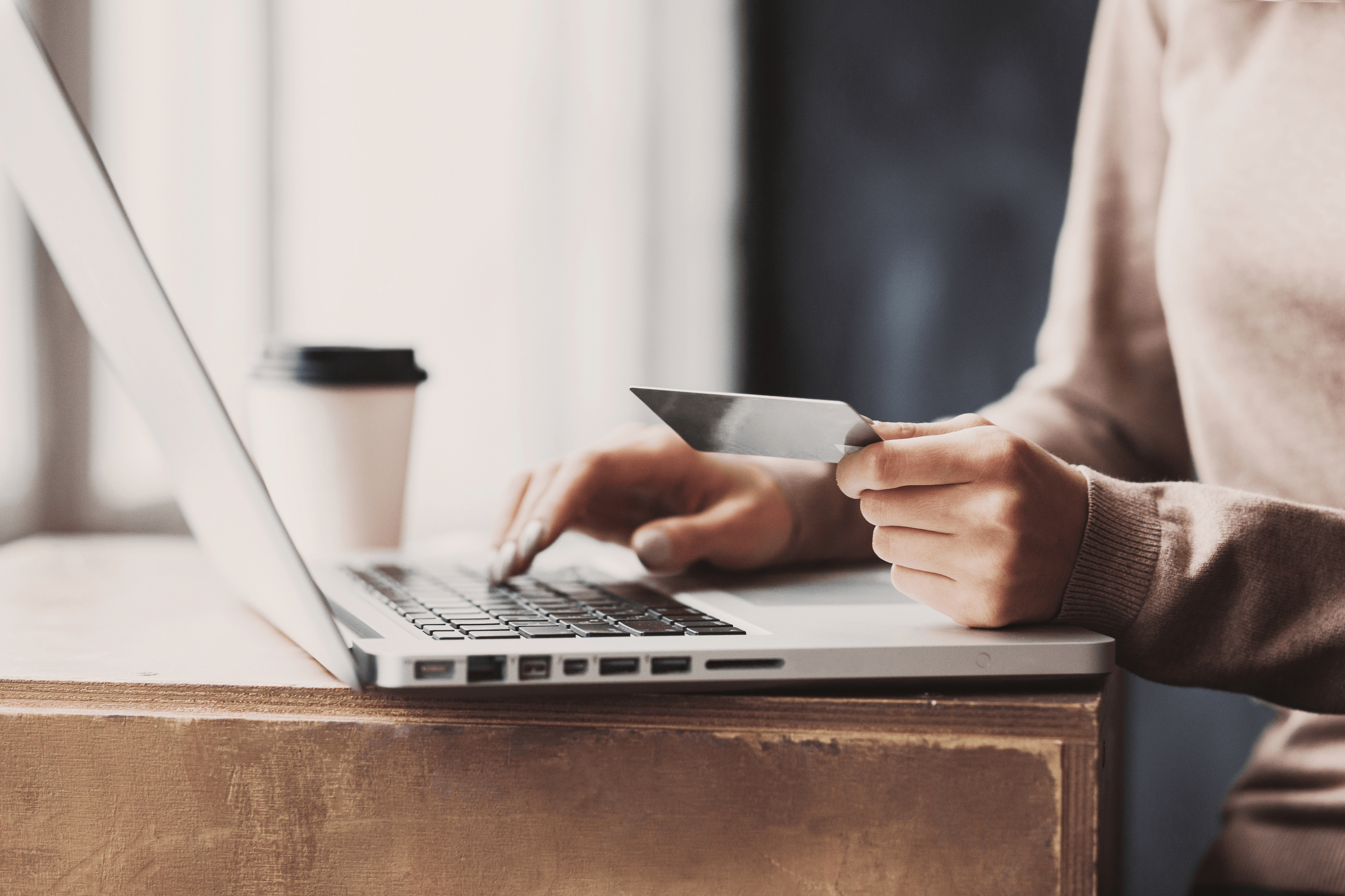 Betterment checking account review
Kite_rin / Shutterstock
🗓️
Updated: July 27, 2023
We adhere to strict standards of editorial integrity to help you make decisions with confidence. Please be aware that some (or all) products and services linked in this article are from our sponsors.
We adhere to strict standards of editorial integrity to help you make decisions with confidence. Please be aware that some (or all) products and services linked in this article are from our sponsors.
Robo-advisor Betterment's brand-new checking account far surpasses what you'll find with many traditional banks. This online-only account charges almost no fees for regular use — including foreign purchases. Also, no matter where you use the card, Betterment will reimburse your ATM fees. With a growing list of features, this account is poised to become a winner.
In this Betterment checking review, we'll take an in-depth look at this new account to help you determine if it's a good fit for you.
Pros and cons
Pros
No account fees
No minimum balance requirements
Earn cash back from partner brands
ATM and foreign transaction fee reimbursements
Accounts have FDIC insurance
Joint accounts are now available
Cons
You don't earn interest with Betterment checking
Betterment doesn't have physical branches
You don't get checks with this account
What is Betterment checking account?
Betterment Checking is a no-fee checking account from Betterment. It has no account minimums, recurring fees, or even overdraft fees. If you are charged a fee by another bank's ATM or the 1% Visa fee for using your debit card abroad, Betterment reimburses those fees.
Betterment Checking is an online-only account, which means you can't deposit cash. However, with free ATMs and an intuitive mobile experience, you can do just about anything else you might need to do with a checking account.
Some basic banking features — including mobile check deposits and a physical checkbook — were missing at launch but are slated to come soon. The overall rating includes these promised features, although they are not all available just yet.
Overall, the account does what most people need. It's a place to get paid and make payments. Betterment Checking acts as a low-fee financial nerve center for all of your finances.
Betterment checking features
Access
Web based, iPhone app, Android app,
Customer service
Phone: M-F 9A-6P ET; Live Chat: M-F 9A-6P ET; email
Current features available at launch include a debit card with tap-to-pay contactless payments, debit card security, and PIN management from the app, instant transfers between your Betterment accounts, and the added security of two-factor authentication. You can also deposit a check directly into your account using Betterment's mobile app.
You can also get cash back rewards with thousands of merchants when you purchase eligible products with your debit card. You can easily check for current offers on the earn rewards section of your Betterment account. The service is powered by Dosh, a service that provides cash back rewards using nearly any linked debit or credit card. Rewards are paid out as soon as possible- sometimes as soon as just one day!
Because it is a new product from an existing financial company, Betterment already has an excellent customer service platform in place. You can reach support by phone or email for your Betterment Checking account Monday through Friday from 9:00 a.m. to 6:00 p.m. Eastern Time. There's no 24/7 support, but at least you can easily reach help by phone.
How does Betterment checking work?
Betterment Checking uses a mobile-first user experience. When you log into your Betterment app, you'll see your checking, cash management, and investment accounts on the same dashboard. You use this hub to manage all of your Betterment accounts on your phone or other mobile devices. You can also manage your account on the web.
The team behind Betterment took some of the most important parts of your checking account and put them at your fingertips. For example, transferring funds to a Betterment investment account uses an intuitive process that takes only four or five taps, plus entering the transfer amount.
Use the card at any ATM, and your fees will be automatically reimbursed, including foreign ATM fees. Visa charges a 1% international processing fee when you use the card for purchases outside of the United States, and Betterment reimburses that as well. Betterment automatically declines overdrafts, and no fees are charged.
The account is fairly simple. But then, how many bells and whistles do you need from a checking account? This checking account is a little light in features today. But it's on track to being one of the best checking accounts around. If you already use Betterment for your investments, adding this account is a no-brainer.
Accounts are FDIC insured to the $250,000 limit. Joint accounts are finally available as well, so you can get up to $500,000 in FDIC insurance for your cash.
Other Betterment accounts
Here's a look at other accounts you can open at Betterment to round out your financial needs.
Betterment cash Reserve
The Betterment Cash Reserve account is a basic savings product with a modest interest rate. The current 2.25% APY is much better than what you get with most large, traditional banks. However, other online accounts offer significantly better rates.
Betterment works with partner banks to store your funds. The combination of banks gives you enhanced FDIC coverage with a total of $1 million maximum. Unlike regular savings accounts, you can transfer funds in and out as many times as you'd like. This account charges no recurring fees.
You can read our Betterment Cash Reserve review for a complete breakdown of this account.
Betterment Cash Reserve APY disclosure - Annual percentage yield (variable) is as of 9/26/2022. Cash Reserve is only available to clients of Betterment LLC, which is not a bank, and cash transfers to program banks are conducted through the clients' brokerage accounts at Betterment Securities.For Cash Reserve ("CR"), Betterment LLC only receives compensation from our program banks; Betterment LLC and Betterment Securities do not charge fees on your CR balance.
Betterment investments
Betterment is best known for its investment accounts. And Betterment was the first major low-fee robo advisor for your investments. With retirement and taxable accounts available, Betterment picks an investment portfolio for you based on a survey you fill out when joining. Betterment assigns the best professionally designed portfolio for your needs and goals.
The most common plan type charges 0.25% of your account balance annually. The Premium plan offers access to human financial advisors and requires a higher 0.40% fee with a required $100,000 minimum balance.
And, like other leading robo advisors, Betterment handles things like portfolio rebalancing and tax-loss harvesting. It also has some of the best portfolio variety out of all robo advisors, including ones for ESG investing. And its $0 minimum funding requirement makes it very beginner friendly.
Betterment checking account vs. competitors
Opening a Betterment Checking account makes a lot of sense if you're currently using its robo advisor service. This account, plus the Cash Reserve account, help round-out this robo advisor to make it easier to invest, spend, and save your money.
However, other robo advisors and mobile banks also have competitive accounts that might be superior to Betterment depending on your needs.
| Highlights | Ally Bank | Wealthfront | Betterment |
| --- | --- | --- | --- |
| Rating | 4/5 | 3.8/5 | 3.8/5 |
| Accounts | Savings, checking, money market, CDs | Savings, checking | Savings, checking |
| Online deposits | ✅ | ✅ | ✅ |
| Physical branches | ❌ | ❌ | ❌ |
| FDIC insurance | ✅ | ✅ | ✅ |
| ATM reimbursement | ✅ | ❌ | ✅ |
| Reviews | Ally Bank review | Wealthfront cash review | Betterment checking review |
| Sign ups | Get started | Get started | Get started |
We like Ally as an alternative since its online checking account is fee-free and pays 0.25% APY currently. One of the main downsides of the Betterment Checking account is its lack of interest, and Ally also has an excellent high-yield savings account. Plus, you can open an Ally Invest or Ally Robo Portfolio account to start investing.
As for Wealthfront, it's another leading robo advisor that charges 0.25% in annual fees like Betterment's first plan. Right now, its cash management account also pays 1.40% APY, which is higher than Betterment's rate. This account also comes with a debit card to help you spend, and you get free ATM withdrawals at 19,000+ ATMs. You can read our Wealthfront vs. Betterment article for the complete comparison.
Sticking with Betterment's ecosystem still makes sense if you're investing with the company. But if you're hunting down the highest APY rates and perks, you might be better off with various online banks right now.
The bottom line
Betterment Checking made a fast leap to the front of the pack with its low fees, generous ATM reimbursements, and no-fee philosophy. For tech-savvy banking customers and investors who want a simple, easy-to-use experience, Betterment does a great job.
Aside from some features that are announced for the future but not yet publicly available, this is an excellent account that's tough to beat.
Betterment Cash Reserve disclosure - Betterment Cash Reserve ("Cash Reserve") is offered by Betterment LLC. Clients of Betterment LLC participate in Cash Reserve through their brokerage account held at Betterment Securities. Neither Betterment LLC nor any of its affiliates is a bank. Through Cash Reserve, clients' funds are deposited into one or more banks ("Program Banks") where the funds earn a variable interest rate and are eligible for FDIC insurance. Cash Reserve provides Betterment clients with the opportunity to earn interest on cash intended to purchase securities through Betterment LLC and Betterment Securities. Cash Reserve should not be viewed as a long-term investment option. Funds held in your brokerage accounts are not FDIC‐insured but are protected by SIPC. Funds in transit to or from Program Banks are generally not FDIC‐insured but are protected by SIPC, except when those funds are held in a sweep account following a deposit or prior to a withdrawal, at which time funds are eligible for FDIC insurance but are not protected by SIPC. See Betterment Client Agreements for further details. Funds deposited into Cash Reserve are eligible for up to $1,000,000.00 (or $2,000,000.00 for joint accounts) of FDIC insurance once the funds reach one or more Program Banks (up to $250,000 for each insurable capacity—e.g., individual or joint—at up to four Program Banks). Even if there are more than four Program Banks, clients will not necessarily have deposits allocated in a manner that will provide FDIC insurance above $1,000,000.00 (or $2,000,000.00 for joint accounts). The FDIC calculates the insurance limits based on all accounts held in the same insurable capacity at a bank, not just cash in Cash Reserve. If clients elect to exclude one or more Program Banks from receiving deposits the amount of FDIC insurance available through Cash Reserve may be lower. Clients are responsible for monitoring their total assets at each Program Bank, including existing deposits held at Program Banks outside of Cash Reserve, to ensure FDIC insurance limits are not exceeded, which could result in some funds being uninsured. For more information on FDIC insurance please visit www.FDIC.gov. Deposits held in Program Banks are not protected by SIPC. For more information see the full terms and conditions and Betterment LLC's Form ADV Part II.