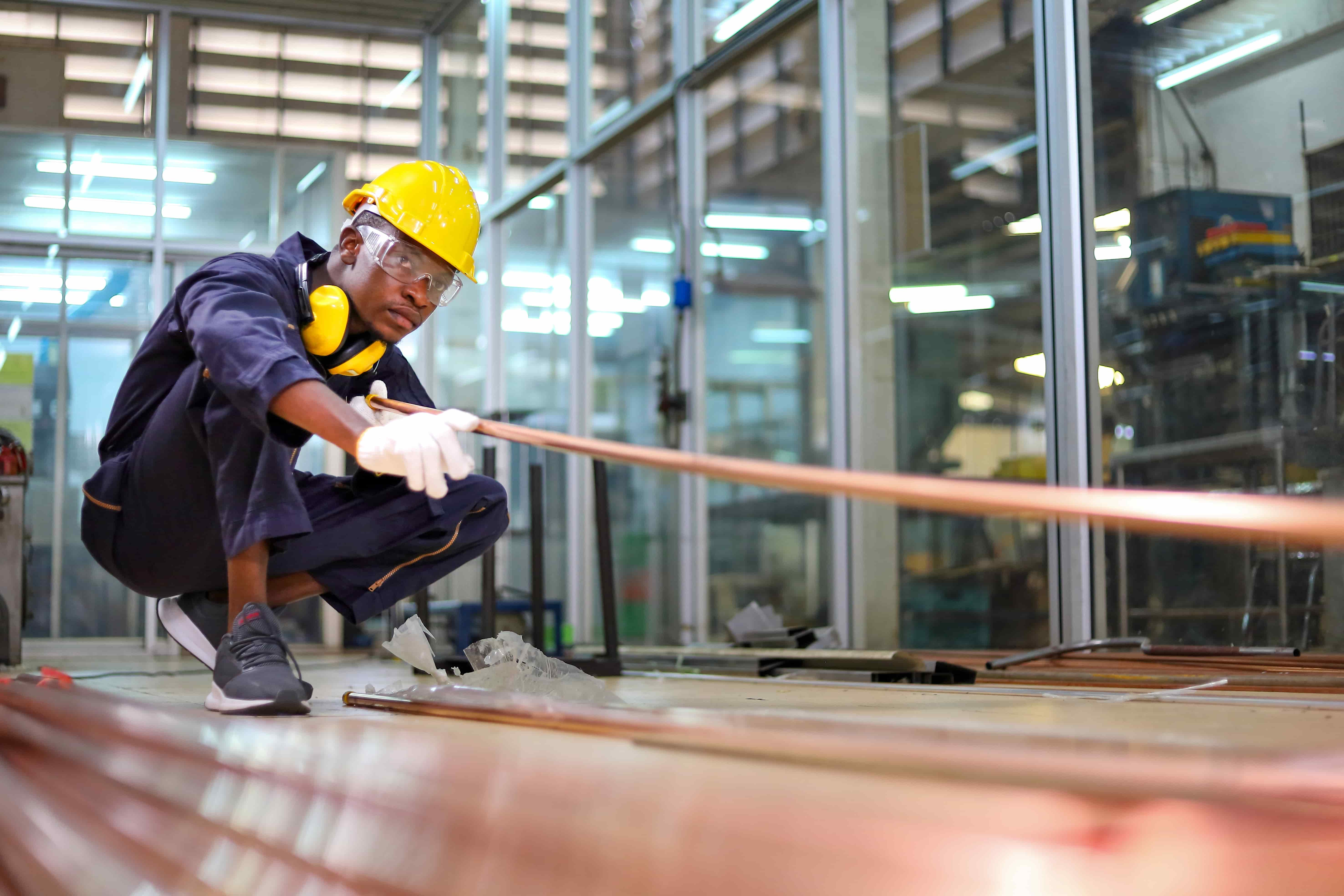 5 best copper stocks for a green future
We adhere to strict standards of editorial integrity to help you make decisions with confidence. Please be aware that some (or all) products and services linked in this article are from our sponsors.
We adhere to strict standards of editorial integrity to help you make decisions with confidence. Please be aware that some (or all) products and services linked in this article are from our sponsors.
When most people think of copper, they think of Abe Lincoln's noggin on the penny, but the metal has boundless applications across industries. Copper hides everywhere, from plumbing to power lines to aviation to the automotive sector. Heck, the average car now contains more than 50 pounds of it.
Moreover, copper plays a crucial role in renewables. Anyone dabbling in solar, wind, thermal, and hydro power needs long spools of copper to capture and convert green energy. As a result, copper demand from the green energy sector is expected to grow by 62% between 2020 and 2030, leading to a 20% rise in global copper demand.
As an investor, you're probably wondering: which companies stand to benefit the most from this rising demand? Which copper stocks are the best to bet on before the rest of the market catches on? Let's investigate the best copper stocks.
Overview of the 5 best copper stocks
| Copper stock | Ticker | Quick details |
| --- | --- | --- |
| BHP Group Ltd. | (BHP) | Mining titan with a $173B market cap has the cash and resources to ride out market volatility while still expanding its copper operation. |
| Southern Copper Corp. | (SCCO) | Copper-focused mining company with low-cost operations in Mexico and Peru claims to have the largest copper reserves in the world. |
| PolyMet Mining Corp. | (PLM) | Small cap Canadian mining company recently secured permits plus $100M in strategic funding from BHP to start mining copper, nickel, and cobalt in Minnesota. |
| Barrick Gold Corporation | (GOLD) | Mining giant best known for gold recently announced higher long-term outputs (and government tax cuts) for its copper operation in Zambia. |
| Freeport-McMoRan | (FCX) | U.S.-based mining company could see surging share prices in the short term if Indonesian govt approves copper mining rights past 2041. |
(All prices are as of Nov. 11, 2022.)
1. BHP Group Ltd.

Visit BHP ►
Quick Facts
◦ Current price: 58.09
◦ 12-month high: 71.06
◦ 12-month low: 46.28
◦ 1-year target: 69.33
◦ Market capitalization: 200.004B
First up is the BHP group, the "blue chip" of global mining companies. With a market cap greater than all the other companies on this list combined, Australia-based BHP looks to be an unstoppable titan in the international mining business for years to come.
To widen its lead, BHP has begun strategically positioning itself to feed the world's rising need for copper. As a baseline, the company is already the world's largest copper supplier, producing 1,574 kilotons during FY 2022.
Plus, its mines are far from dry; BHP already has several mines in copper-rich regions of South America and recently announced plans to extend the life of its Spence mine in Chile by another 50 years. The company also just struck copper in South Australia and is preemptively building out its port infrastructure to start shipping it worldwide.
But as any good investor knows, rapid expansion without proper cash flow can quickly spell doom for an overly ambitious company. Luckily, BHP has plenty of cash to keep growing while others hunker down and is poised to ride out mid-2020s volatility.
Lastly, as an added bonus for passive income generators, BHP isn't afraid to offer enormous dividend payout ratios. In mid-2022, it peaked at $1.50 per share or 78%.
2. Southern Copper Corp.
Visit Southern Copper ►
Quick Facts
◦ Current price: 60.31
◦ 12-month high: 79.32
◦ 12-month low: 42.42
◦ 1-year target: 56.40
◦ Market capitalization: 46.61B
Although "only" the fifth largest copper producer in the world, producing "just" 958 kilotons compared to BHP's 1,574, Mexico-based Southern Copper is growing at a fast clip.
The copper-focused company's EBITDA was up 37% year-over-year in Q4 2021. And as a result, it was able to pour nearly $900 million into capital investments in 2022, or a 50% increase over 2021.
Profits are way down in 2022 as the company depletes some of its current reserves and focuses on expanding its existing operations in Mexico and Peru. The company has also begun exploration activities in Argentina, Chile, and Ecuador, which could yield significant fruit in the long term.
In the meantime, investors seem spooked by Southern Copper's heavy spending as of late. The stock has been trending downward since the beginning of Q2 2022, falling from $78 as copper prices fall and better short-term opportunities arise elsewhere.
But investors who grit their teeth and buy the dip could see long-term windfalls. Even if Southern Copper's heavy spending results in several more disappointing quarters — and even if BHP bullies them out of Chile — the company still holds some of the largest copper reserves in the world and, therefore, should be able to ride out short-term volatility.
For that reason, Southern Copper Corp. may be the undervalued copper stock you're looking for.
3. PolyMet Mining Corp.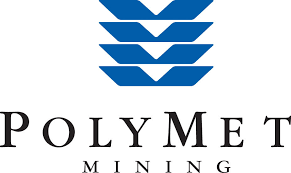 Visit PolyMet Mining ►
Quick Facts
◦ Current price: 3.14
◦ 12-month high: 4.79
◦ 12-month low: 2.41
◦ 1-year target: N/A
◦ Market capitalization: 318.619M
Generally speaking, copper is a long-term play. With prices softened by the current economic downturn, the biggest mining companies are primarily investing in infrastructure, negotiating permits, and otherwise prepping for a more profitable 2025+.
That's not to say short-term plays don't exist.
Case in point: Canadian natural resources firm PolyMet Mining Corp. recently announced several strategic partnerships and fresh funding rounds to open a copper, cobalt, and nickel mine off the St. Louis River in Minnesota.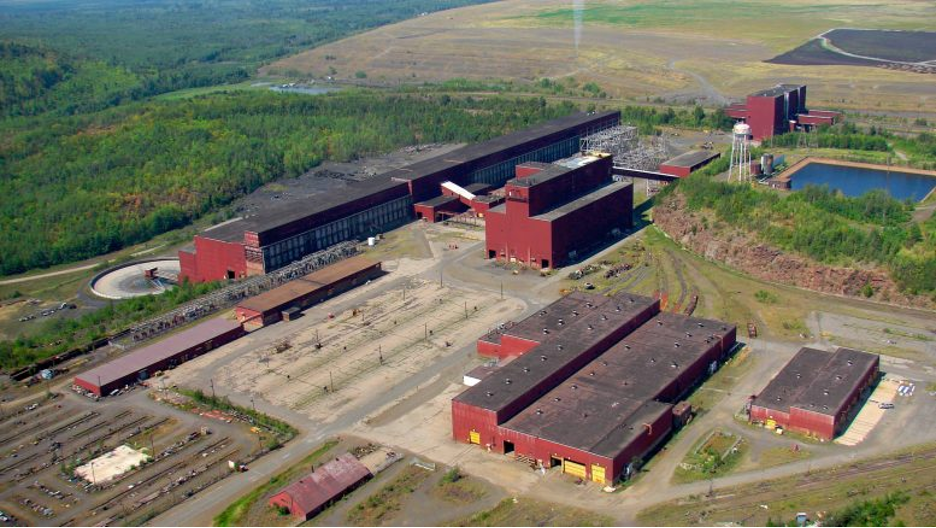 Now, if "mine" and "river" set off regulatory alarm bells in your mind, you're not the only one. The company and its 50-50 strategic partner, Teck Resources, are jumping through countless thousands of regulatory hoops to pile up all the necessary permits to start digging.
Progress is slow but tangible. And once they have the green light — possibly by 2024 — shares could quickly skyrocket from $3 to 2018 highs of $11. Though nothing is guaranteed, PolyMet wins my "one to watch" award in the copper space.
3. Barrick Gold Corporation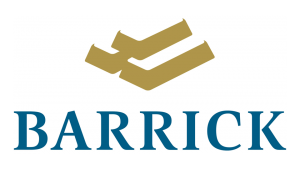 Visit Barrick Gold ►
Quick Facts
◦ Current price: 16.48
◦ 12-month high: 26.07
◦ 12-month low: 13.01
◦ 1-year target: 28.41
◦ Market capitalization: 29.292B
Although best known for mining and smelting gold, mining giant Barrick has been using the "c" word quite a lot lately.
Most notably, CEO Mark Bristow hasn't been shy about some good news coming out of Zambia, a copper hotspot and home to one of Barrick's largest copper mines, Lumwana. In an October media briefing, Bristow reported the Zambian government's plans to relax taxes on copper mining, enabling better cash flow and faster expansion for regional players.
Rumors are circulating that Barrick might also bid to acquire the Mopani Copper Mine, which the Zambian government acquired from Swedish mining and commodities giant Glencore in January 2021 after a troubled relationship involving a $13 million fine for tax avoidance. Somewhat awkwardly, the Zambian government has reportedly relied on Glencore for multiple lines of credit to keep the complex running until a new buyer is found.
But that buyer could very well be Barrick as early as 2023. Journalists are already asking CEO Bristow if he'll scoop up the complex with his newfound tax "refund," to which he stated, "we will look into all opportunities that come our way." Could this be a subtle invitation to the Zambian government to come to the negotiating table?

Either way, it's clear that Barrick's immediate future is secured with ample cash and fresh expansion. This also makes the gold stock quite a compelling buy for copper investors.
4. Freeport-McMoRan Inc.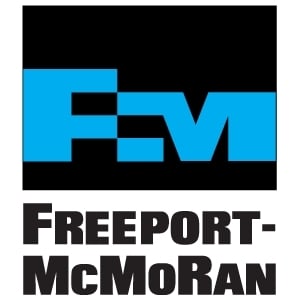 Visit Freeport-McMoRan ►
Quick Facts
◦ Current price: 39.09
◦ 12-month high: 51.99
◦ 12-month low: 24.80
◦ 1-year target: 36.38
◦ Market capitalization: 55.958B
To expand on a point, I made in the PolyMet section, the mining industry faces a curious Catch-22.
On the one hand, the world needs the copper, cobalt, and other minerals these companies provide to develop green energy infrastructure. But on the other hand, environmental regulations are making it harder to mine these very minerals.
That's not to say the regulations shouldn't exist, of course; just that a copper company getting permits to start digging is way more of a headline than it used to be. One could even say that getting a mining permit has become the industry equivalent of FDA approval.
Case in point, shares of Freeport-McMoRan jumped 12% in October when CEO Richard Adkerson hinted that talks are going well with the Indonesian government to extend their Grasberg copper operation to 2060. The company initially invested $14B in the copper mine back in 2018 with a permit to mine until 2041, and an extension request this early could indicate they found much more copper than expected.
At the moment, however, they're just talks. Should an official extension be announced in early 2023, shares could jump much higher, making FCX a compelling short-term play in an otherwise long-term-focused industry.
Other ways to invest in copper
While growth in the copper industry is all but guaranteed, buying individual securities still carries plenty of risks. Even as demand rises, share prices could fall due to scandals, denied permits, bad leadership, and more.
How else can you best benefit from rising copper demand without the risks associated with buying individual securities?
The Global X Copper Miners ETF (COPX)
If you're looking for a diverse, one-click investment in copper, look no further than the Global X Copper Miners ETF. Assembled by Global X, the firm best known for its thematic growth ETFs, COPX seeks to capture the overall rise in copper stocks through 2030.
BHP, Southern Copper, and Freeport-McMoRan appear in the top 10 holdings, as does Southern Copper's parent company Grupo Mexico-B. You'll also see plenty of Chinese companies in the 41 holdings, lending some truly global exposure.
The expense ratio is weirdly high for a passively managed fund at 0.65%, but for the convenience this ETF offers, it might be worth it.
Read more: ETF investment 101: Learn how to invest in ETFs
United States Copper Index Fund (CPER)
While COPX tracks copper companies, CPER tracks copper futures. Specifically, the fund tracks the SummerHaven Copper Index Total Return, which itself is designed to reflect the performance of the investment returns from a portfolio of copper futures on the COMEX exchange.
Phew. Even in the form of an index fund, futures contracts can't ever be simple, can they?
In short, CPER is best for investors seeking more direct exposure to copper prices, not just players in the space.
Read more: How to trade futures
Pros and cons of investing in copper
While copper demand is expected to rise by 2030 (by some measures, double), that doesn't necessarily mean a copper investment today is suitable for everyone.
Pros
Tons of options: The copper sector has commodities, futures contracts, stocks, ETFs, and more.
Sector growth is almost guaranteed: With copper playing an essential role in green energy development, a rise in global demand is all but certain.
Cons
Requires patience: With heavy corporate spending and low prices, a copper investment may need years to mature.
Picking individual securities could be tricky: Sector growth doesn't always translate to company growth, so diversification and dollar-cost averaging are still keys to hedging risk.
Geopolitical factors at play: Mining stocks can be heavily dependent on political factors that the average investor can't accurately predict (permits, regs, elections, etc.).
The bottom line on copper stocks
With an overdue explosion in green energy infrastructure, there's no question that the world will need more copper by 2030. Thankfully, the companies on this list are preparing to meet that demand, and investors who buy copper shares today may see healthy growth tomorrow.
More stocks to consider: