What are blue-chip stocks?
Blue-chip stocks are a somewhat exclusive club, but there's no exact definition of what makes a stock a blue chip stock. When you hear people use the term "blue-chip," they are generally referring to companies with these characteristics:
Characteristics of Blue-chip stocks
Large market cap: Most blue-chip stocks are stock market giants when it comes to market capitalization (market cap). Large-cap stocks are usually stocks with a market capitalization of $10 billion or more. Some blue-chip companies are mega-cap stocks with a market cap of more than $200 billion.
Stable earnings history: Businesses don't become blue-chip companies overnight. It takes a track record that's years-long, often decades-long, to earn its way into the blue-chip rankings.
Good growth prospects: Blue-chip companies don't grow to become titans of industry and then give up on future growth. Most blue-chip stocks have both a solid earnings track record and good prospects for the future. While the growth rate may decline over time, the company should still be growing.
Market leadership: Blue-chip stocks are generally large companies that even consumers outside of the investment world have heard of. And many are included in major market indices like the S&P 500 or Dow Jones Industrial Average.
Blue chip stocks are a cornerstone of the financial markets and a significant portion of many mutual funds and exchange-traded funds (ETFs). If you participate in a 401(k) plan at work, you might own blue-chip stocks and not even realize it!
There are many good reasons to invest in blue-chip stocks, no matter what the market is doing. When stock markets are down, blue-chip stocks offer several advantages over smaller and less stable stocks. In the next section, we'll explore when to invest in blue-chips.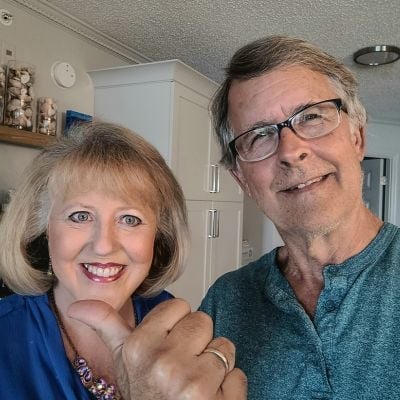 Reasons to invest in blue-chip stocks
Blue-chip stocks are an excellent investment, even in a down market. It's tough to time the markets and come out ahead, but blue-chip stocks generally have an excellent long-term outlook and characteristics that make them likely to outlast any market downturn.
Smaller companies may not survive a big drop in revenue or the prolonged impacts of a recession. Blue-chip companies usually have deep pockets and extensive borrowing power that make them unlikely to close even in the event of full economic depression.
In fact, most blue-chip companies have survived many market downturns. Blue-chip company leaders know how to manage even the most challenging circumstances.
Examples of blue-chip stocks that have survived market downturns
There were major market downturns in the United States in 2000, 2007, 2008, 2010, 2011, 2015, and many other times.
Here are some companies that have a much longer history and have survived repeated market downturns. This is far from an inclusive list, but it shows how some of the oldest companies have survived wars, market downturns, and worse.
That doesn't mean they may not experience short-term volatility or declines in value. But in the long run, they are likely to experience a full recovery and provide long-term investors with positive returns.
Stop overpaying for home insurance
Home insurance is an essential expense – one that can often be pricey. You can lower your monthly recurring expenses by finding a more economical alternative for home insurance.
SmartFinancial can help you do just that. SmartFinancial's online marketplace of vetted home insurance providers allows you to quickly shop around for rates from the country's top insurance companies, and ensure you're paying the lowest price possible for your home insurance.
Explore better rates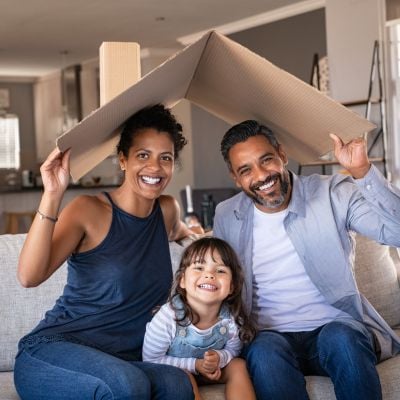 How to buy blue-chip stocks
It's easy to buy a blue-chip stock in nearly any investment portfolio. If you have a stock brokerage account that allows you to buy and sell U.S. stocks, you can buy blue-chip stocks.
Follow these steps to buy a blue-chip stock in a market downturn:
Research blue-chip stocks: The first step is finding a stock that meets your criteria. Use a stock screener tool at your brokerage or a trusted third-party website.
Pick your favorite blue-chip company: With a narrower list of large-cap stocks, you can zero in on your favorite single stock or stocks. Most blue-chip stock investors are interested in fundamentals like revenue, profit growth, and other key metrics.
Enter an order in your brokerage account: Open up your trading tool and enter your buy order. Most brokerages today allow you to buy and sell stocks with no commissions. Some even let you buy fractional shares so you don't need to buy a full share if you can't afford it.
Where to buy blue-chip stocks
You can buy blue-chip stocks in any investment app or through any brokerage that gives you access to stocks on the New York Stock Exchange and Nasdaq. Here are some of the top brokers that we recommend using to buy blue-chip stocks:
Comparing bonds and stocks

| Stock broker | |
| --- | --- |
| Ameritrade | Our score: 9 TD Ameritrade is an excellent brokerage for active investors in U.S. stocks. A variety of platforms include mobile and desktop apps custom-tailored for the typical investor as well as active, expert-level traders. |
| SoFi | Our Score: 8 SoFi offers a no-commission brokerage and fractional-share investing through what it calls "Stock Bits." SoFi members get access to a full suite of financial products and services at no additional charge, which is pretty great for a free brokerage account. |
| Public.com | Our Score: 7 A newer investment app, Public makes buy and sell orders "public" among its investor community. It offers free trades and fractional shares. That makes it great for learning how to invest while you go. |
| WeBull | Our Score: 8.5 A free brokerage for stocks, ETFs, and options, WeBull features excellent tools for active, mobile investors. And there are no fees for most typical activity at WeBull, though the most active traders may want to subscribe to high-powered data packages that give them an edge in the markets. |
List of top blue-chip stocks
While there is no exact list of blue-chip stocks, one place to look for blue-chip stocks is the Dow Jones Industrial Average (DJIA). The members of the following list of 30 large-cap stocks are about as blue-chip as they come:
Ticker / Company Name
MMM — 3M Company
AXP — American Express Company
AAPL — Apple Inc.
BA — The Boeing Company
CAT — Caterpillar Inc.
CVX — Chevron Corporation
CSCO — Cisco Systems, Inc.
KO — The Coca-Cola Company
DIS — The Walt Disney Company
DOW — Dow Inc.
XOM — Exxon Mobil Corporation
GS — The Goldman Sachs Group, Inc.
HD — The Home Depot, Inc.
IBM — IBM (International Business Machines Corporation)
INTC — Intel Corporation
JNJ — Johnson & Johnson
JPM — JPMorgan Chase & Co.
MCD — McDonald's Corporation
MRK — Merck & Co., Inc.
MSFT — Microsoft Corporation
NKE — Nike, Inc.
PFE — Pfizer Inc.
PG — The Procter & Gamble Company
TRV — The Travelers Companies, Inc.
UTX — Raytheon Technologies Corporation (formerly United Technologies)
UNH — UnitedHealth Group Incorporated
VZ — Verizon Communications Inc.
V — Visa Inc.
WMT — Walmart Inc.
WBA — Walgreens Boots Alliance, Inc.
Largest blue-chip stocks
As of the end of July 2022, the 10 biggest stocks (by market cap) in the United States are:
Apple (AAPL)
Microsoft (MSFT)
Alphabet (GOOG)
Amazon (AMZN)
Tesla (TSLA)
Berkshire Hathaway (BRK.A)
UnitedHealth (UNH)
NVIDIA (NVDA)
Johnson & Johnson (JNJ)
Meta Platforms (META)
There are many great blue-chip stocks outside of this list too. Some are already on the DJIA list above. But many international blue chip stocks have to be hunted down using your own search criteria.
Blue-chip vs. Large-cap stocks
Are all large-cap stocks blue-chip stocks? Not necessarily. Many large-cap stocks are arguably not strong enough to be considered blue-chips. If the definition of large-cap stocks is any stock over a $10 billion market cap, there are 758 to choose from.
Most large-cap stocks are safe. But don't just blindly use market capitalization when deciding how to invest. Many of the biggest companies won't stay big forever. While many are on the way up, not all will last forever.
Major brands like Enron, Pan American World Airways, Arthur Andersen, Blockbuster Video, Woolworths, Borders, and Lehman Brothers were once solid blue-chip businesses but no longer exist. That's why it's a good idea to research and understand every investment you make regardless of blue-chip status.
Blue-chip stocks don't get a significant market cap for no reason. It takes years of steady earnings and cash flow management to earn the blue-chip title. Those companies know how to make money and handle debt well, among other competencies. These aspects make big, blue-chip stocks more attractive during a rough market period.
What about blue-chip funds?
Some ETFs and mutual funds focus primarily on blue-chip stocks. S&P 500 index funds, for example, are made up of 500 of the largest stocks in the United States. While all 500 might not meet the criteria for blue chip, most of them do.
While we all want to do our best to buy low and sell high, it's impossible to get the timing perfect. But if you buy when the market is down, you're in a better position to walk away with a long-term profit.
Blue-chip funds are one of the best investments in a down market. A diverse fund helps smooth out the volatility and risk of each individual stock and helps mimic the performance of large-cap stocks overall.
Warren Buffett has shared that a bet on the U.S. stock market and U.S. economy is almost always a good decision. While we all want to do our best to buy low and sell high, it's impossible to get the timing perfect. But if you buy when the market is down, you're in a better position to walk away with a long-term profit.
Blue-chip stocks are the most reliable investments
Small-cap stocks may be in the best position to grow quickly, but they also come with extra risk. Blue chip stocks probably won't grow as fast as smaller stocks, but they are more likely to outlast any market downturn and generally make solid investments.
Blue-chip stocks make up the bulk of many portfolios, but they are not the only place most investors should focus their funds. Think about asset allocation and your overall investment plan. Don't buy blue-chip stocks unless you have a clear reason for doing so.
Wherever you are in your investment journey, blue-chip stocks could be an excellent fit for your portfolio. As long as you know the risks and what you are buying, they may even make a great addition during a market downturn. In the long run, most blue-chip stocks will bounce back stronger than ever.
Sponsored
Follow These Steps if you Want to Retire Early
Secure your financial future with a tailored plan to maximize investments, navigate taxes, and retire comfortably.
Zoe Financial is an online platform that can match you with a network of vetted fiduciary advisors who are evaluated based on their credentials, education, experience, and pricing. The best part? - there is no fee to find an advisor.