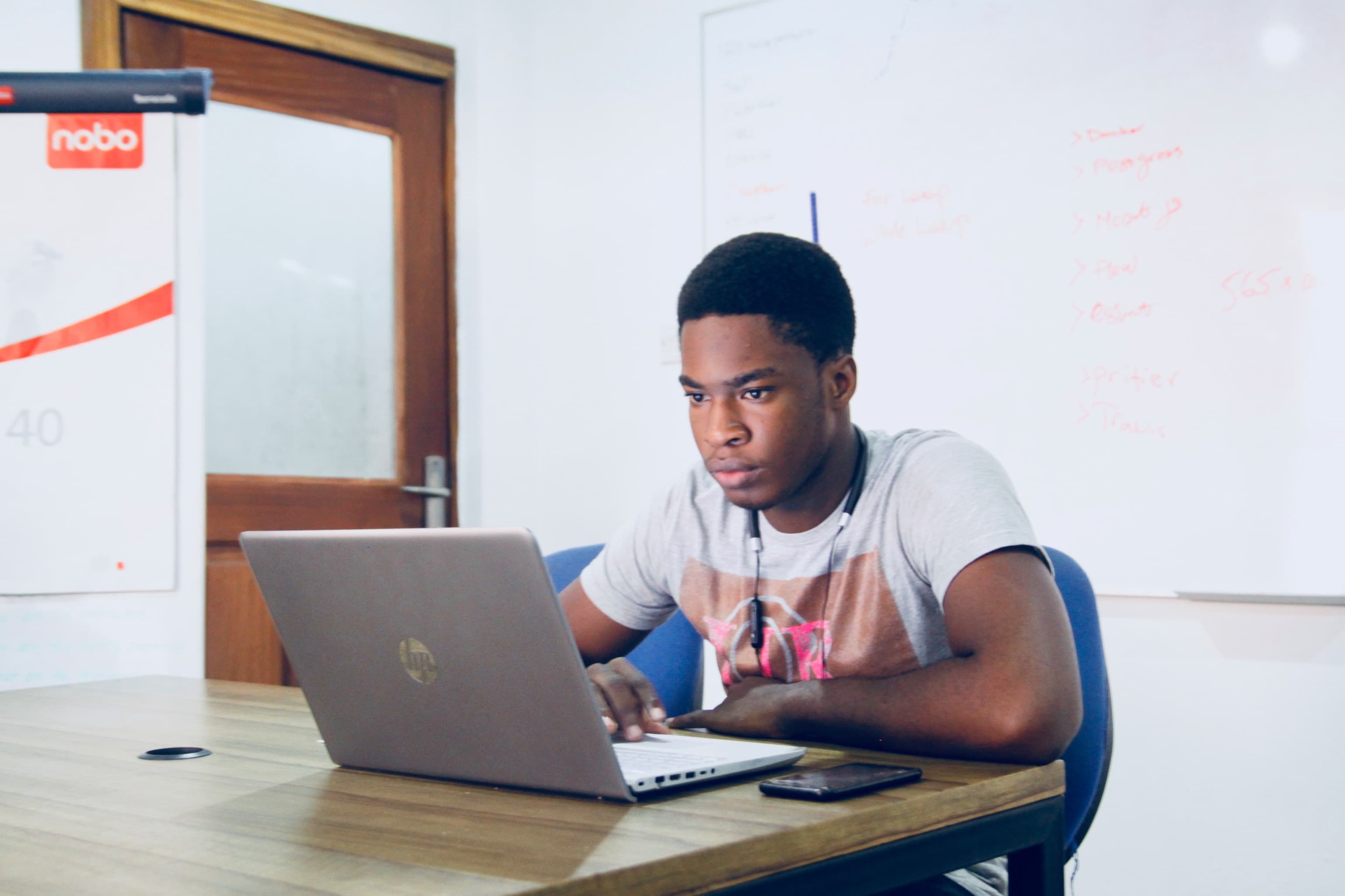 8 best metaverse stocks to invest in today
Desola Lanre-Ologun / Unsplash
🗓️
Updated: November 18, 2022
We adhere to strict standards of editorial integrity to help you make decisions with confidence. Please be aware that some (or all) products and services linked in this article are from our sponsors.
We adhere to strict standards of editorial integrity to help you make decisions with confidence. Please be aware that some (or all) products and services linked in this article are from our sponsors.
If Mark Zuckerberg is right, the metaverse is about to change everything — and where there's change, there's opportunity.
But where's the opportunity? Which stocks might see a meteoric rise due to the company's readiness to grow with — or even build out — the metaverse?
Let's investigate the 8 best metaverse stocks to invest in right now.
8 best metaverse stocks: an overview
| Metaverse stock | Ticker | Quick info |
| --- | --- | --- |
| Meta Platforms Inc | FB | 3.6 billion users, proprietary VR tech and a metaverse thought leader at the helm |
| Nvidia Corporation | NVDA | Every device entering the metaverse will need a powerful GPU, and Nvidia makes the best |
| Take-Two Interactive | TTWO | The kings of in-app transactions, gleaning $900 million annually from a game released in 2013 |
| Unity Software Inc | U | Developers of 3D world-building software — used by others on this list — with strong, steady growth |
| Roblox Corp | RBLX | Produced a mobile game worth $45 billion that generates 27.2% of the industry's total revenue from dedicated Gen Z user base |
| Adobe Inc | ADBE | Metaverse-ready business software suite already being used by 75 of the Fortune 100 |
| Autodesk, Inc | ADSK | Design-software creators already training others in how to construct the metaverse |
| Coinbase Global Inc | COIN | Positioned to directly profit from the inevitable crypto-buying frenzy preceding the metaverse |
1. Meta Platforms Inc (FB)
With 3.6 billion active users across platforms, an AI supercomputer on the way, a proprietary VR headset and a name to die for, Meta is well-positioned to stimulate — and capitalize on — the economic growth of the metaverse.
Sure, the home of Zuck may have suffered a 40% stock plunge in February after a dismal earnings release. But let's not forget how cash rich it is. With $16 billion in the company coffers — and more to come once it monetizes its corner of the metaverse — Meta is undoubtedly one to watch.
Related: How to invest in the Metaverse now
2. Nvidia Corporation (NVDA)
Every car that ever rolls off the assembly line — whether it's a Dodge or a Ferrari or a Rolls-Royce Phantom — will need four tires. And those tires are all sourced from a small handful of companies that all tend to eat pretty well.
In a similar vein, Nvidia supplies graphics processing units (GPUs) that virtually every device that enters — or helps to build — the metaverse will need in order to roll off the assembly line.
Case in point, demand from gamers and crypto miners alone helped to skyrocket pandemic-era share value by 514%. And now that shares have cooled off, this may be the time to buy before institutional demand ramps up for this metaverse stock.
3. Take-Two Interactive (TTWO)
Back in late 2021, the CEO of video game publisher Take-Two Interactive made a playful jab at Meta by saying, "We're the biggest company in the metaverse [because] we're already there," referring to the explosive popularity of online anarchy simulator "Grand Theft Auto V."
But he certainly doesn't seem to be taking the rise of the metaverse lightly. Take-Two reported it is performing extremely well and converting revenue into thousands of new hires, leading many to speculate that it's preparing for a full-scale "invasion" of the metaverse.
And its venture will surely be a profitable one since nobody excels at in-app transactions quite like Take-Two. It still rakes in $2.5 million per day from a game it released in 2013, and that's before capitalizing on metaverse NFTs.
The only company I can think of that could monetize gaming in the metaverse faster would be Zynga, which Take-Two just bought for $12.7 billion.
4. Unity Software Inc (U)
Next on our list of the best metaverse stocks is Unity Software Inc. While Nvidia supplies the hardware, many speculate that Unity will supply the software necessary to build out the real-life Matrix of the metaverse.
At face value, Unity's IPO in September 2020 should have been a disaster. A speculative tech stock launching during a global pandemic? Employees allowed to sell 15% of their holdings on Day 1, with no lockup period? Uneasy politics with Apple?
But investors thought Unity was undervalued, seeing vast applications of world-building software well beyond the borders of video games. As a result, the U share price peaked in November 2021 at triple its IPO levels.
Sadly for anyone too bullish, shares have since crashed back to IPO price (~$66). But the company's growth remains exponential, signaling a company primed to build the metaverse and make HODLers (holding on for dear life) happy.
Related: IPO investment: should you invest in an IPO?
5. Roblox Corp (RBLX)
Owned by Roblox Corp, Roblox (the game) rakes in $3 million per day on Apple's Apple Store alone. For context, that's 27.2% of the revenue generated by the entire mobile gaming industry — all flowing through a single game worth $45 billion.
Now, who's to say Roblox won't tank in popularity tomorrow, well before the metaverse reaches its full form? The popularity of mobile games can be fickle, after all.
What makes Roblox unique — and, in our opinion, still one of the best metaverse stocks — is its addictive, user-generated content. It's a game creation platform, not unlike the unofficial offspring of LEGO Star Wars and Instagram. Plus, Roblox has a flourishing virtual marketplace where virtual handbags sell for thousands of US dollars.
So even if Roblox's explosive popularity tapers off, Roblox Corp are cash rich and experienced enough to monetize its 50-million-strong user base of invaluable Gen Z patrons.
6. Adobe Inc (ADBE)
At the Adobe Summit 2022 — on the 40th anniversary of the year it declined a $5 million buyout offer from Steve Jobs — Adobe proudly shared that the Adobe Experience Cloud was now in use by 75 of the Fortune 100.
Furthermore, Adobe announced that its state-of-the-art business software suite is already positioned to "empower brands to succeed in the metaverse." It even unveiled its full "Metaverse Playbook."
It seems inevitable, then, that countless dozens of the world's top companies will trust Adobe to guide them into the uncharted waters of the metaverse, much to the company's success — and investors' delight.
7. Autodesk (ADSK)
Autodesk, purveyors of widely used design software, will be hosting its Autodesk University 2022 conference in September.
An established software company across multiple industries, including architecture and engineering, product design and entertainment, Autodesk is coming for the metaverse. Through its educational platform, Autodesk University, the company is planning its first live webinar, titled "Implementing Metaverse with Autodesk," to be held on its virtual 3D campus in the metaverse. In it, the company will show attendees how to use its programs (Forge, Revit, Unity and Azure to name a few) to help build out the metaverse — while in the metaverse.
So, less than 11 months after Zuckerberg speculated on what the metaverse could become, Autodesk is literally showing the world how to build it using Autodesk programs.
Talk about a flex.
It's also a clear sign that Autodesk is already prepared to start erecting the metaverse on commission, as well as sell software and training to help others do the same — hence many investors' bullish sentiment on the stock.
8. Coinbase Global Inc (COIN)
No "best metaverse stocks" list is complete without including Coinbase. As the metaverse approaches — and the need for metaverse-ready cryptocurrencies rises — investors will continue to speculate on exactly which cryptos will reign superior.
In reality, it's highly unlikely that any of today's major cryptos will get a job in the metaverse. And the metaverse may be more likely to euthanize Bitcoin than to save it.
But that won't stop the speculation and ensuing crypto buying frenzy. And who benefits most from a gold rush? Whoever sells the shovels.
Now, I'm not as bullish on COIN's long-term upside past that initial buying frenzy. It's my opinion that once Meta, Microsoft and Apple reveal their proprietary proof-of-stake cryptos designed just for the metaverse, Bitcoin's price will tank and (per usual) bring Coinbase's share price down with it.
So just like any seasoned speculative investor, I'd buy low, sell high and bail before the casino burns down.
The bottom line
The metaverse is like a tidal wave across industries. When it comes, the companies within those industries will either sink or swim (or stand up and surf).
The eight "surfers" on this list have already put on their shark-toothed necklaces and paddled out to sea, shouting, "Mahalo," to the bystanders back on land.
Now, despite their best efforts, will some of these companies crash and get a mouthful of sand? Possibly. But they have a much better chance of doing something truly epic than the ones standing on the beach.
Want an early taste of the metaverse?