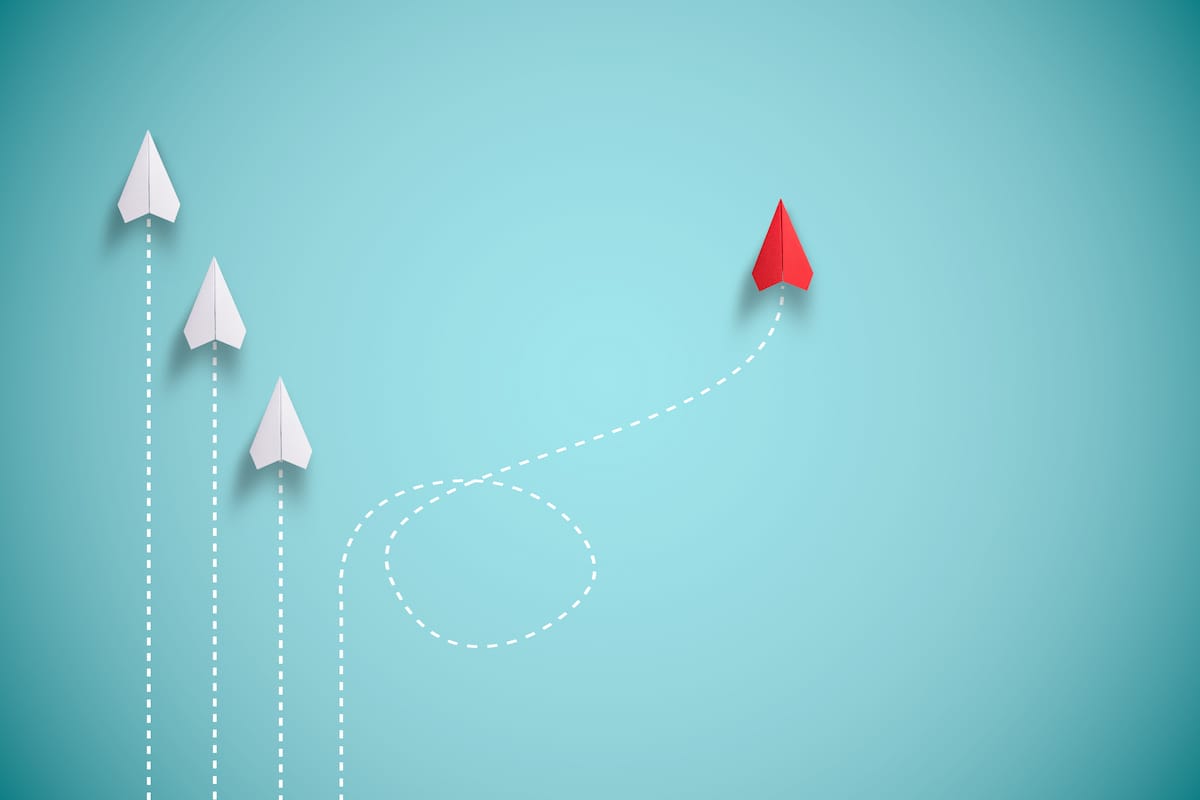 The best self-directed IRA providers
Dilok Klaisataporn / Shutterstock
🗓️
Updated: August 03, 2023
We adhere to strict standards of editorial integrity to help you make decisions with confidence. Please be aware that some (or all) products and services linked in this article are from our sponsors.
We adhere to strict standards of editorial integrity to help you make decisions with confidence. Please be aware that some (or all) products and services linked in this article are from our sponsors.
If you're investing for retirement and want to leverage some tax advantages, investing with an IRA is a smart move. But regular IRAs generally limit your investing options to traditional investments like stocks, ETFs, and bonds.
For investors who want to dabble in alternative assets while still enjoying an IRA's tax benefits, you need a self-directed IRA (SDIRA). But there are plenty of self-directed IRA providers, each with different available assets, fees, and rules.
That's why we're covering some of the best self-directed IRa options you can use to invest in a range of asset classes while maximizing your tax efficiency.
What is a self-directed IRA?
A self-directed IRA is an IRA in which the custodian allows you to invest in a wider range of alternative assets unlike a regular IRA. This means you can invest in assets like artwork, cryptocurrencies, fine wine, real estate, and plenty of other alternatives at your own discretion. Plus, you still get the same tax advantages as a traditional IRA, along with the same contribution limits.
The selling point of SDIRAs is that you're fully in control of your trades and have more options. But this also means you don't get any investing advice from the custodian. Furthermore, self-directed IRAs let you invest in more volatile assets, like private equity and other speculative investments. This makes them a better choice for experienced investors who want to explore alternative investments, not brand new investors still building their nest eggs.
The best self-directed IRAs
If you're ready to branch out into alternative investments within your IRA, the following SDIRA providers are some of the most flexible and cost-effective options you can use.
1. Alto

Best for: Price & Ease-Of-Use
Alto IRA is one of the more popular alternative IRA options out there, largely due to its low fees and ease-of-use. It lets you open a Traditional, Roth, or SEP IRA and invest through 75+ investment partners for categories like:
Cryptocurrencies
Private credit
Startups
Venture capital
These investment partners have different investment requirements, but many start at $100 to $1,000. However, some assets are only available to accredited investors.
But Alto's main selling point is its low fees. Its Starter plan only costs $10 per month, or $100 per year if you pay annually. The other main fee is a $10 fee whenever you make a trade with a partner. But for Alto CryptoIRA, the crypto-specific plan, you don't even pay account fees and just pay a 1% trade fee.
Overall, this simple fee structure helps simplify your life. And Alto also makes opening an account pretty straightforward, whereas some self-directed IRA providers have to open an LLC for you to invest through. This makes Alto IRA a bit more limited than some other companies on our list. However, it shines for ease-of-use and affordability.
2. Rocket Dollar
If you want even more control over the assets you invest in or to invest through a solo (401k), Rocket Dollar is one of the best self-directed IRAs out there. It actually creates an LLC for you to invest through and grants checkbook control, meaning making an investment is as fast and simple as writing a check or sending a wire transfer. And it even has a "bring your own deal" option where you can find and invest in your own deals with the help of Rocket Dollar's team.
Like Alto, Rocket Dollar also partners with alternative investment platforms like cryptocurrency exchanges, renewable energy companies, loan marketplaces, and crowdfunding sites.
For pricing, Rocket Dollar has two plans: Silver and Gold. Silver costs $15 per month and has a $350 setup fee, and this plan will work for most investors dabbling in alternatives. The Gold plan provides LLC setup support, some tax prep help, and priority support but costs $30 per month and has a $600 setup fee.
3. Equity Trust

Best for: Account Options
Equity Trust is another leading self-directed IRA provider that lets you invest in a range of assets like precious metals, crypto, peer-to-peer lending, and real estate. But you can still invest in more traditional securities like mutual funds, stocks, and ETFs for a truly diverse portfolio.
This SDIRA provider has also been in business for 45+ years and has $34 billion in assets under management, so it has a proven track record and thousands of clients. In contrast, many newer self-directed IRA companies are very beginner-friendly but don't have the same track record or size.
And Equity Trust also lets you open solo 401(k)s, SEP IRAs, and even other tax-advantaged accounts like HSAs. Plus, it uses a fee schedule that varies based on your total account balance. Accounts up to $14,999 pay $225 in annual fees, and there's a $50 online application fee. You don't pay transaction fees like you do with some SDIRA providers.
4. uDirect IRA

uDircect is another self-directed IRA provider that also provides checkbook control like Rocket Dollar. And it's best known for its real estate investment offerings, including individual deals, land, REITs, and real estate notes. It also lets you invest in other assets since you have checkbook control and full discretion over your account.
If you want low and simple fees, uDirect is also a good choice. It charges $275 in annual fees and a one-time $50 setup fee. There's a $325 minimum account balance as well. Crypto trades have a 1% fee like Alto up to $10,000, but fees drop the larger your trades.
You can also pay various storage fees for gold and silver depending on the total value. However, uDirect is quite low-fee overall, especially for larger account balances.
5. Pacific Premier Trust

Best for: Customer Support
With $15 billion in assets under management, Pacific Premier Trust is another large player in the self-directed IRA space. It's actually a division of Pacific Premier Bank, which has over 30 years of experience. And like Rocket Dollar and uDirect, you get checkbook control for as much control as possible.
The company somewhat focuses on real estate and private equity, but according to its website, its team has experience with nearly 42,000 alternative assets. And you can still invest in securities like stocks, bonds, and ETFs if you're not all-in on alternatives.
The main downside of Pacific Premier Trust is that it charges 0.30% in annual fees for accounts up to $1 million. But it stresses customer service and lets you work closely with Pacific Premier Trust IRA experts if you need help placing trades and to ensure investments are IRA-compliant.
Pros and cons of self-directed IRAs
Pros
You can create a diverse portfolio of alternative assets while still benefiting from tax-advantaged accounts
Newer SDIRA platforms are very easy to use and have low fees
Working with a SDIRA platform can help you avoid potential IRA penalties and prohibited transactions
Cons
IRAs have prohibited transactions, which can be complex and result in penalties if you make mistakes
Many eligible SDIRA investments are more speculative and higher risk than traditional investments
SDIRA platforms can be expensive for small portfolios if they have fixed annual fees
How to choose The best self-directed IRA
Now that you know several popular SDIRAs you can invest in, here are some of the most important factors to consider when picking the provider that's right for you.
1.

Fees: Annual management fees can make or break a SDIRA depending on your portfolio size. For example, Rocket Dollar's Gold plan at $30 per month is steep for small accounts, but it's a steal for larger portfolios.

2.

Account options: Some SDIRA providers offer a range of IRAs, 401(k)s, and other account types under one roof.

3.

Simplicity: Newer companies like Alto make opening, funding, and using your self-directed IRA a breeze. In contrast, options like Rocket Dollar take longer to set up but are more flexible.

4.

Checkbook control: SDIRAs with checkbook control give you the most control and speed up how quickly you can invest.
Methodology: How we select the best SDIRAs
At MoneyWise, our goal is to help our readers make the best possible financial decisions for their unique situations. This means that the companies in this list didn't influence their inclusion or position in the article. Rather, our authors and editors research dozens of options on the market and select the best ones based on factors like fees, flexibility, account options, checkbook control, and more. We also highlight which SDIRA provider is best for a specific sector or feature.
Bottom line
If you're investing for retirement, we think having a robust portfolio of stocks, ETFs, and other long-term holds is an excellent idea. And fixed-income investment like bonds, CDs, and dividend stocks can also have their place.
However, if you already have a well-rounded nest egg, you might want to dabble in alternatives without giving up the tax benefits of an IRA. This is where SDIRAs are extremely useful.
Hopefully, one of the companies on our list provides the solution you're looking for. Just make sure you factor in fees, and always do your own due diligence. SDIRAs aren't responsible for your investment performance, and many alternatives are riskier and fairly illiquid. But if you understand the risks, there's no reason why alternatives can't find their place in your portfolio's SDIRA.