What Is venture capital?
Venture capital is commonly referred to simply as "VC." It is financing provided for startup companies and small companies that want to grow. In many cases, the companies hope to go public. But they need capital in order to reach a level of size, growth and profitability that will make that possible.
They typically seek out VC money for this purpose, since their newness or small size — or a combination of both — make it difficult to get financing from banks and other traditional sources. And since they are not yet publicly traded companies, they don't have access to the capital markets the way large public corporations do. Instead, they turn to VC funding.
Though the general public may not be entirely aware of the impact that VC funding has on the economy, it is a critical driver in the growth phase of many small companies and even for the economy in general. The Stanford Graduate School of Business reported that one out of five public companies in the U.S. received venture capital financing at some point early in their formation.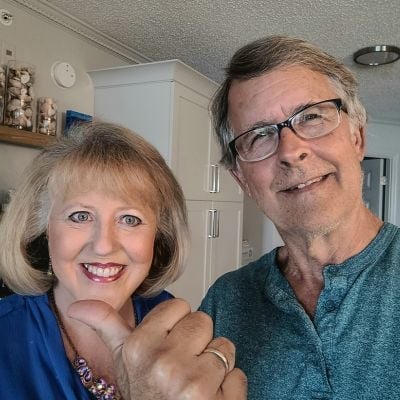 How venture capital works
As noted above, small firms lack access to the capital markets. And they are often too new or too small to get traditional bank loans. The businesses often start out by using capital provided by the business owners. But as is often the case with startup businesses, profitability is a few years in coming. So once the owners have tapped their own financial resources, they have to look for outside sources of financing in order to grow the business.
The business principals will often seek out either a venture capital firm or an angel investor (see description of angel investors below) to provide funding for this purpose.
The business submits a business plan to the venture capital firm. The venture capital firm will then investigate the business. This will include a full investigation and analysis of the company's business model, products, financial position and performance, the history of the principals of the business, the industry it's engaged in and many other factors.
If the venture capital firm decides to go ahead and invest in the startup, they will make a proposal. That will include the amount of the investment that they are willing to make. The firm will also specify the equity stake in the company that they expect to have in return. That investment of VC money typically takes place in phases, commonly referred to as rounds. There may be several rounds of funding taking place over several years.
Funding rounds
The funding will be provided in rounds in part because the venture capitalist wants to be sure that the startup is meeting its expected goals and projections. In fact, each subsequent round of financing may be dependent upon the company meeting a succession of goals. The venture capital firm may even take an active role in managing the company's business. That involvement is often an advantage to the startup, since venture capitalists have extensive experience in growing companies.
The venture capitalist will expect to be invested in the startup for several years, giving the company a chance to grow and meet its expected goals. The payoff comes when the startup is either acquired by another company or launches its initial public offering (IPO).
In either case, the acquisition or IPO is expected to produce a substantial rate of return on the amount of money invested by the venture capital firm.
Trade your favorite stocks any time
Investing doesn't have to be hard. Robinhood is the only place you can trade stocks, options and ETFs 24 hours a day, 5 days a week, all still commission-free. Start building your portfolio with as little as $1.
Get Started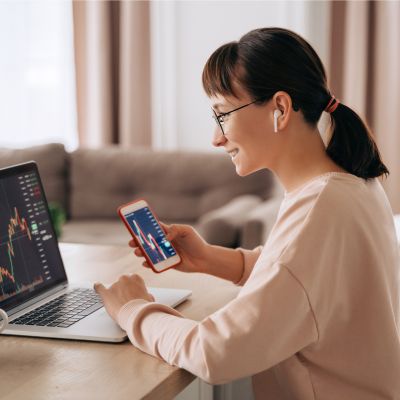 Why would an investor invest in venture capital?
VC funding is undoubtedly one of the highest risk types of investing there is. This is because the risk of failure by startup companies is greater than the likelihood of success. In fact, more than 70% of startups fail at some point in the VC process.
It may be that the company's business model fails or that it runs into heavier than expected competition. It may also fail because it is unable to raise follow-on funding (subsequent rounds of additional financing). Many startups are funded by multiple venture capital firms. So there's always the chance that one or more could decide not to continue at some point during the startup process.
But despite those risks, VC funding can be incredibly profitable. For example, a venture capitalist might invest $20 million in a startup in exchange for a 20% equity position in the company. If the startup raises $1 billion in its IPO, the venture capitalist equity stake will rise to $200 million. That will give them a 10 to 1 return on their initial investment.
Given that so many business startups fail, venture capital firms invest in multiple startups on a continuous basis. It's understood that some will fail but that enough will succeed — and succeed spectacularly — to offset the losses and to produce substantial returns. For example, a single 10 to 1 profit on a successful VC deal could easily offset losses on five failed startups.
Sources of venture capital
A venture capitalist could be a wealthy individual, or it may be a venture capital firm that is comprised of multiple wealthy individuals. In addition, investment banks and other financial institutions get involved in VC funding, often forming partnerships.
Since the investors are wealthy, they can afford to take the kinds of losses that come with VC funding. But they are usually the type of investors who are looking for much higher returns on their money than will be available with traditional investments like bank investments, bonds, stocks, mutual funds and exchange traded funds.
VC investing offers a much higher potential return on their money. Such investors usually have the kind of wealth where they can have most of their money in lower risk traditional investments, while devoting a small percentage of their portfolios to high risk VC lending in the pursuit of much higher returns.
Venture capital firms can also be highly specialized. Taking advantage of the expertise gained in certain industries or perhaps those where the firm has enjoyed a particularly high level of success, a VC firm might concentrate in either a small number of industries or even a single industry. For example, a VC firm might specialize in technology upstarts. Many VC firms will also bring industry expertise to the deal. So they can provide a non-financial benefit to the startup company.
You can find venture capital firms through the National Venture Capital Association (NVCA). This is an organization that represents hundreds of VC firms.
Angel investors
Angel investors are a different group of small business investors. They perform a very similar function to venture capitalists and so are often thought to be the same thing. Angel investors are wealthy individuals who act as investors in startup businesses on their own, rather than as part of a group or a VC funding organization.
They are often entrepreneurs themselves. They know how to run a business and make it succeed and grow. They will typically focus their investment activities on a very small number of industries where their expertise is greatest. In some cases, angel investors are also non-arm's-length investors. That is, they may be very familiar with the owners of the startup that they're planning to invest in, and have a high opinion of that person's ability to succeed.
In some cases, the angel investor will take an active role in the management of the startup. But in others, he may simply function as a silent partner.
Real world examples of venture capital
Uber is an excellent example of a successful VC funding. Thus far the company has raised $12.9 billion in funding from venture capital in nine funding rounds. But the company has recently been valued at $68 billion. That's more than five times the amount of VC funding and private equity investing in the company. Though Uber has not yet gone public, the venture capitalists stand to earn a huge windfall when (or if) it does.
An even better example is WhatsApp. This is a popular message app for smartphones. In April 2011, venture capital firm, Sequoia Capital invested $8 million in WhatsApp in exchange for a 15% share in the company. In February 2013, Sequoia Capital invested another $50 million in the company. At the time of the 2013 funding, WhatsApp was valued at $1.5 billion.
But then in 2014, lightning struck. WhatsApp was acquired by Facebook for more than $19 billion. Sequoia Capital's 15% equity stake was suddenly worth nearly $3 billion. That's about 50-to-1 return on their venture capital investment of $58 million.
Of course not all VC fundings end happily. For example, venture capital firms and angel investors invested $108 million in the free mobile answering service provider ChaCha. But the company is now out of business, and the investors ended up writing off their investments.
You win some; you lose some. But venture capital firms hope to win big enough on the successful deals to more than offset the more numerous losses they will suffer.
How you can invest like a venture capitalist
In recent years, the internet has made investment platforms possible that let you invest like a venture capitalist. These sites let investors take advantage of unprecedented deals — especially through crowdfunding.
These sites allow small businesses and entrepreneurs to secure funds from a pool of small, individual investors. That way, they don't have to pitch an idea to one big venture capital firm. Dozens or even hundreds of investors may fund a single offering.
The investors themselves will have the opportunity to invest in deals that might not have been available to them otherwise. And some of these opportunities have the potential to be huge.
Here's a list of some of the coolest platforms out there that let you act like a venture capitalist:
Sponsored
Follow These Steps if you Want to Retire Early
Secure your financial future with a tailored plan to maximize investments, navigate taxes, and retire comfortably.
Zoe Financial is an online platform that can match you with a network of vetted fiduciary advisors who are evaluated based on their credentials, education, experience, and pricing. The best part? - there is no fee to find an advisor.