Scandal hits Blake's Breaks
In late July, users on Reddit and YouTube began accusing Blake's Breaks of wrongdoing, including not shipping orders and misleading live stream viewers when opening packs of cards.
Footage was posted that purportedly showed an employee swapping out one pack of cards for another to open on a live stream.
Martinez, now 29, addressed the allegations, saying he understood the "optics" of the situation and that a staffing change would be made, but did not explain exactly what happened.
On Aug. 4, Whatnot announced that after a "comprehensive investigation" it was banning Blake's Breaks from the platform permanently. Whatnot also said it had "refunded all buyers impacted by the infractions" but offered no specifics. Users were asked to submit claims to report any further incidents.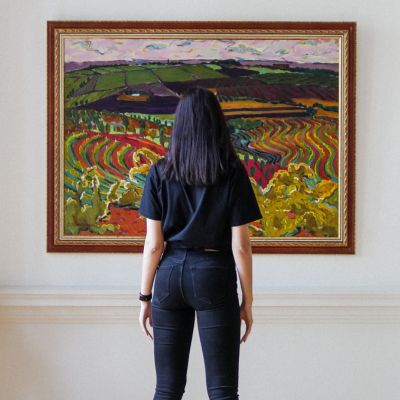 Contemporary art has outperformed the S&P 500 by 131% for the past 26 years. Join the exclusive platform to invest in million-dollar works by artists like Banksy, Basquiat, and more. Get started today and diversify your portfolio with art.
Learn More
From sacking quarterbacks to pulling Charizards
Pokemon cards have skyrocketed in value in recent years due to nostalgia, collectibility, and in some cases, the rarity of cards.
But with around $30 million in career earnings after seven years in the NFL, Martinez had the cash to refuel his passion for the game he once had as a kid.
In 2020, he paid what he thought was "a premium" of $30,000 to buy "vintage packs" of Pokemon cards, which he would break open and sell over live streams — but he later told CNBC "there are packs worth $500,000."
Even single cards can cost a fortune. Last year, Martinez took a risk by wiring a six-figure sum to a collector in Japan to buy a rare Pikachu Illustrator card, thought to be one of 41 in existence.
The former footballer told The Athletic how he almost lost his nerve when his contact went dark on him.
"I kept thinking, Holy s—, what did I do?"
But his gamble paid off.
Martinez finally got his hands on the rare card and had it graded. It earned a score of 9.5 out of 10, nearly flawless. He then auctioned it off in October 2022 for a cool $672,000 — further confirmation that Pokemon card trading can be lucrative, just like football.
It wasn't long afterward he decided to commit to his new business venture. Days after a game on Nov. 6, 2022, against the Jacksonville Jaguars, at an age when many athletes hit their prime, Martinez walked away from football.
By July 2023, Blake's Breaks had a team of around 20 full-time staffers collectively hosting around 16 hours of live streams on Whatnot per day, with Martinez hosting several streams a week. They had expanded their offerings to include sports cards and other collectibles. But now, there are no more Whatnot streams, and even the Blake's Breaks website went down.
While it was an unconventional move away from the NFL, Martinez had found passion and purpose in Pokemon card trading — something that retired footballers often struggle with.
"Every single day when I wake up, my shoulder doesn't hurt and my back doesn't hurt anymore," he told CNBC. "When all that hurts are my fingers from opening, like, 1,000 packs of cards per day, I think, I'm going to keep doing this."
If you're interested in entering the collectibles business but cards aren't really your thing, here are two other booming assets you may want to consider investing in.
Fine wine
People have been collecting and consuming wine for thousands of years. While most collect wine for enjoyment rather than investment, bottles of fine wine become rarer and potentially more valuable as time goes by — just like Pokemon cards.
Wine assets have enjoyed consistent double-digit growth in the past 10 years, comfortably beating inflation and outperforming many mainstream investment classes.
You can always invest in wine by purchasing individual bottles — but you'll need a place to store them properly. Residential wine cellars often cost tens of thousands of dollars. If not stored at the right temperature or humidity, the bottle could be compromised.
If you lack the time and space to curate and store your ideal wine portfolio, you can use a wine investing platform that does all the legwork for you — including choosing, storing and insuring your bottles — and they'll even let you know when it's the best time to sell.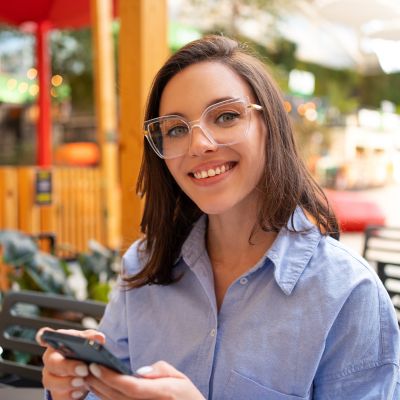 Acorns rounds your everyday purchases to the nearest dollar and invests your spare change. That means any spare change from your daily spending – gas, coffee or groceries – will go towards building your wealth. Get up to $20 when you sign up with this special link.
Get Started
Art
Art is another booming collectible. If you're a true Pokemon fan, then you may consider pristine, limited edition cards as fine art — but the aesthetes of the world might prefer something a tad more traditional.
You might think that collecting fine art by the likes of Andy Warhol, Banksy or Pablo Picasso is only an option for the ultra-rich. That's because, until recently, there was no way to invest in fine art unless you had millions to buy an entire painting — not even the best adviser could get you in on the action without dropping a fortune on one piece.
But there's another way to get involved. You can use an online art investment platform to get yourself a piece of the multi-billion dollar industry.
Using an investment platform allows you to bypass a lot of the drawbacks of physical art investing. For instance, you won't need to scour galleries for your art or worry about logistics like shipping, handling and securing a temperature-controlled storage space.
But be mindful that these platforms are still quite new, exclusive and typically only open to accredited investors.
Sponsored
Meet Your Retirement Goals Effortlessly
The road to retirement may seem long, but with WiserAdvisor, you can find a trusted partner to guide you every step of the way
WiserAdvisor matches you with vetted financial advisors that offer personalized advice to help you to make the right choices, invest wisely, and secure the retirement you've always dreamed of. Start planning early, and get your retirement mapped out today.