1. Does my policy cover me for the coronavirus? If you already have life insurance to provide financial protection for your loved ones if something happens to you, you don't need any additional coverage for the coronavirus or COVID-19. Your existing policy should cover death from any disease — including one related to a global pandemic.
"For current life insurance policy holders, if you are diagnosed with coronavirus, your coverage will remain active. Once you buy life insurance, as long as you keep paying the premiums your coverage will stand," says the website for Quotacy, an online life insurance comparison-shopping tool.
The rate you're paying for your coverage is locked in for the entire term of your policy, so you don't need to worry about your premiums going up.
Be wary of any insurer offering special coronavirus coverage, or attempting to jack up your premium in response to the current health crisis.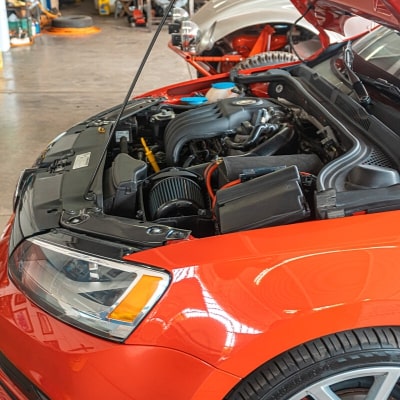 Get the right coverage for all your vehicles and pay less. Compare quotes in minutes with Pretected.
Get a Quote
2. Can I still apply for coverage, or am I too late?
The coronavirus pandemic will not affect your ability to apply for life insurance. However, you'll need to provide details about your medical history and any recent travel, so if you've been exposed to the virus or have visited a high-risk area it may complicate your application.
If you don't have life insurance and would like to buy some, it's a good idea to do it as soon as possible, before you get sick.
Generally, most people under age 40 and in good health will pay lower life insurance premiums. Anyone who is 40 or older or has a preexisting medical condition will pay a higher monthly premium, which is standard practice and not due to the pandemic.
If you're concerned that a health issue may impact your eligibility for life insurance, free online services are available that will help you find providers who can accommodate your specific needs.
3. What if I've been traveling but don't say so. Will they find out? You might be tempted to conceal things or even lie when you fill out your life insurance application, so that you'll qualify for coverage more easily. But chances are good that your insurer will catch you.
Insurance companies can check medical records and prescription histories, and if they think you've been deliberately untruthful they may deny your application or cancel your existing coverage.
Be particularly careful during the early years of your policy, as most life insurance providers have a "two-year contestability period." That means if you die during the first two years of your policy, your insurer has the right to review your application and cancel your policy if the company discovers you lied.
"As long as you reported honest information on your life insurance application, including sharing health conditions or international travel plans, then you have little reason to be concerned about if a claim related to COVID-19 would be paid," writes life insurer Haven Life, on its site.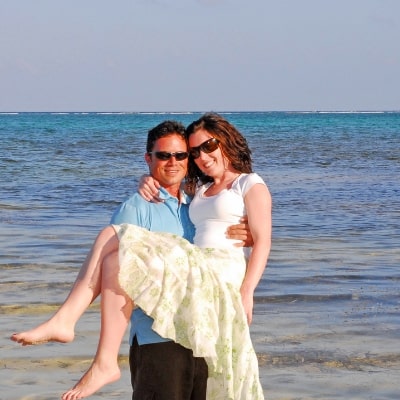 Find an affordable life insurance policy to keep your loved ones protected. Get a free quote from Quotacy in under five minutes.
Get a Quote
4. Will I have to see anyone face to face when I apply?
When you apply for a life insurance policy, your insurer may request that you undergo a medical exam before you can get coverage.
If you're concerned about breaking social distancing or your state's stay-at-home order, don't worry – you can still buy insurance without having to go to a crowded medical facility.
Insurance medical exams are typically performed by medical screeners called paramedical examiners, not nurses or a doctors, and often they can come to your home.
But some insurers are offering 90-day extensions for applicants to get their medical exams during the coronavirus pandemic, so consumers can get immediate coverage without having to wait until social restrictions have been lifted.
Other insurance companies never even ask for a medical exam — so that's something you may want to look for as you compare life insurance policies online.
5. How can I get the best deal on a policy? Before you settle on a life insurance policy, you'll want to shop around and compare rates and features to make sure you're getting the best deal possible.
Companies like Quotacy make it easy to review rates from multiple insurers. You just fill out a quick, 90-second survey, and are quickly matched with multiple insurers that are good fits for your specific needs.
You'll want to compare quotes online from several different insurance companies, not grab the first policy you see.
By shopping around a bit, you may be able to get $1 million in coverage for as little as $7 a week — through a process that's as simple as placing an online order for a food delivery from your favorite restaurant.
Sponsored
Compare car insurance and save up to $500 a year
If you haven't compared car insurance recently, you're probably paying too much for your policy. Getting quotes from multiple insurers used to be time-consuming, but today's technology makes it easy.
Using a free site like Pretected is easy and could help you save up to $500 a year on car insurance. In mintues, their "smart matching" system will provide tailor-made quotes from insurers that can meet all of your coverage needs - and your budget.
Stay protected on the road and find more affordable car insurance in minutes with Pretected.