In this way, life insurance offers you and your loved ones peace of mind — and it doesn't have to be expensive.
How life insurance works Your life insurance policy is a binding contract between you and an insurance company that says that in return for you making small regular payments, the insurer will pay your family a sum of money, called a death benefit, if you pass away.
To understand more about how life insurance works, you need to know the key terminology:
Policy refers to the contract between you and the insurance company.
The policyholder is the person who owns the insurance policy — in this case, you. It's also possible to buy a policy for someone else.
Premiums are the monthly, semiannual, or annual payments you make to your insurance company as part of your policy.
The beneficiary is a person you choose who will receive all or part of your death benefit.
Death benefit refers to the money that is given to the beneficiary by the insurance company when you die.
The premiums you pay for a life insurance policy are determined by several factors including your age, the amount of coverage you want (in other words, the size of the death benefit), and your health, including whether you're a smoker.
Because of the health risks, a smoker can expect to pay two to three times more for a life insurance policy than a nonsmoker.
Insurers often require applicants to go for a physical exam, so that they can understand more about the future policyholder's health and decide on the correct monthly premium amount.
A major component of how much you pay for life insurance is the kind of policy you choose.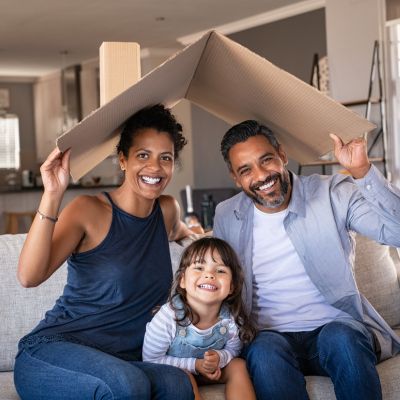 Home insurance is an essential expense – one that can often be pricey. You can lower your monthly recurring expenses by finding a more economical alternative for home insurance.
SmartFinancial can help you do just that. SmartFinancial's online marketplace of vetted lenders allows you to quickly shop around for rates from the country's top insurance companies, and ensure you're paying the lowest price possible for your home insurance.
Explore better rates
How do life insurance policies work? There are two major types of life insurance: term and permanent.
Term life insurance
Term life insurance covers you for a specific time period, often 10, 20 or 30 years. If you die during the policy's term, the insurer will pay out the death benefit from your policy to your chosen beneficiary.
You'll need to decide the length of the policy and your desired amount of coverage. Longer terms have higher monthly premiums, because it's more likely that the death benefit will be paid out over the wider time frame.
Premiums for term life insurance are "level" — that is, they hold steady throughout the term.
The policies are much cheaper than permanent life insurance because they're temporary, and because they don't include something called "cash value."
Permanent life insurance
Permanent life insurance covers you throughout your entire life, and it does offer cash value, which is a sort of built-in savings account.
Permanent policies come in several varieties, including:
It has a fixed premium, so you pay the same price every year. The policies last a lifetime — as long as you pay your premiums.
With whole life, part of your premium goes toward your death benefit, while the rest is deposited into a cash value account that grows at a steady, guaranteed rate of return, typically 4%.
You can withdraw from the cash value, borrow against it, or use the cash to pay your premiums. But if leave behind cash value when you die, it goes back to the insurance company — not to your heirs.
Also, if you take a cash value loan but don't pay it back, the remaining debt will be subtracted from the death benefit — so your beneficiary will receive a smaller lump sum payment.
If you're not sure which of these policy types is right for you, then check out our guide comparing the benefits of whole life and term insurance.
It's similar to whole life, except these policies have flexible premiums that let you choose how much you'll pay each year.
In another difference from whole life policies, a universal life policyholder has the ability to raise or lower the death benefit amount.
The cash value in universal life policies earns variable interest, on top of a guaranteed minimum return. If you withdraw some of the cash, you'll owe tax if the amount you take out adds up to more than what you paid in premiums.
Tapping into the cash value won't affect your death benefit. But again, any cash value that's left over at your death is kept by the insurer and does not go to your beneficiaries.
It covers you for life, has a guaranteed minimum death benefit — and gives you more of a say in how your cash value grows.
These policies let you decide how that money is invested. You can choose stocks, bonds, mutual funds or other assets, and if you invest wisely, you'll build up more cash value.
But you do have the risk of losing your investment. If you go into the red, you'll have to pay higher premiums to cover the loss.
Variable plans come with investment management fees, to be paid on top of your premium. And, any withdrawals over what you've paid in premiums will trigger taxes.
Variable universal life insurance
It's also called VUL, and it combines aspects of variable and universal insurance plans.
Like variable life, VUL plans allow you to invest in a range of options offered by the insurer. At the same time, you can adjust your premium payments and your death benefit, same as with universal life insurance.
The death benefit can be either a "fixed death benefit" or a "variable death benefit," which is equal to the policy's face value plus any cash value left when you die.
The downside is that if you lose money on your investments, the cash value can decrease significantly and affect the final payout when your beneficiaries file a death claim.
Our guide about the different types of life insurance goes into more depth for each of these policy types. You can see which one fits best with your needs.
How does life insurance work when you die? Insurers cover most causes of death — from illnesses to accidents and natural causes. Death benefits are tax-free for beneficiaries, and there are no strings attached during payout.
Usually, the only requirement to receive the death benefit is to show the insurer a copy of the death certificate, a policy document detailing the insurance plan, and a completed claim form.
However, insurers may contest any cause of death that occurs within the first two years of the policy.
In these cases, an insurer may review the policyholder's records to determine the exact cause of death and whether there were pre-existing health problems that were not reported in advance.
Insurers hold the right to alter benefits or cancel a policy if they detect misinformation or fraud on the part of the policyholder — or in cases of death by suicide or murder.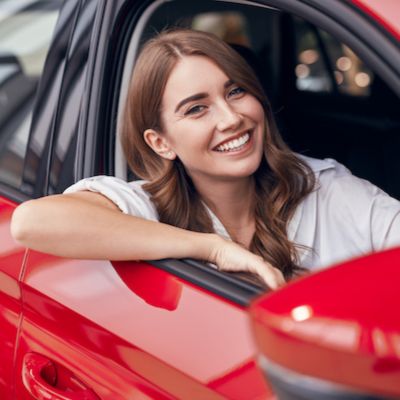 Auto insurance is essential, but that doesn't mean you need to spend a huge chunk of your paycheck on it.
With SmartFinancial's online marketplace of vetted lenders, you can quickly shop around for rates from the country's top insurance companies and make sure you're paying the lowest price possible.
Compare rates
Do I need life insurance? Regardless of age or social status, most people should have life insurance. It's an essential part of estate planning for everyone from young adults to newlyweds, parents and others.
Your spouse and other family members will be left to pay the bills after you're gone. These can include your funeral and burial costs, or the unpaid balance on the mortgage for the family home.

If you have kids, a life insurance death benefit can provide a financial cushion to be used for their college education or invested for their future.
You can buy a policy directly from the insurance company, or through a broker or independent agent who will help you compare policies and find the right fit.
Many working people have life insurance through their employers, but these policies often don't go very far and might provide just a year's salary. You'll want to buy more coverage than that.
How to choose your life insurance policy To settle on a life insurance policy, start by determining how much coverage you'll need. It's often recommended that you choose a policy that will pay 10 times your yearly earnings in the event of your death.
Next, look at how much you can afford to pay. Term life insurance costs less and offers a solid payout for your family, and some plans can be extended past 30 years if needed.
If you'd prefer not to worry about your policy expiring, then ask your life insurance agent to help you explore whole life insurance or one of the other permanent options offering lifetime coverage.
When choosing a permanent life insurance plan, consider whether you want to mix your life insurance with investing and how much risk you're willing to take. Remember, investing is risky, and you might lose part of your death benefit.
If you want a guaranteed payout for your family and also grow your money through investing, you might choose term life insurance — and invest any extra cash separately. To get a better idea, take a look at our guide on calculating your life insurance needs.
Sponsored
Unexpected vet bills don't have to break the bank
Life with pets is unpredictable, but there are ways to prepare for the unexpected.
Embrace Pet Insurance offers coverage for treatment of accidents, illnesses, prescriptions drugs, emergency care and more.
Plus, their optional wellness plan covers things like routine vet trips, grooming and training costs, if you want to give your pet the all-star treatment while you protect your bank account.