1. Throw on a splash of color If you are looking for a simple and inexpensive home improvement, you can't get more low-tech than painting. With nothing more than a gallon of paint and a few brushes and rollers, you can give any room in your home a new lease on life.
Whether you want to brighten up the kitchen or create a more romantic environment in the bedroom, you can do it all with a fresh coat of color.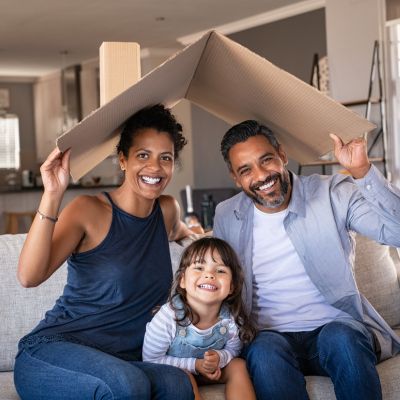 Home insurance is an essential expense – one that can often be pricey. You can lower your monthly recurring expenses by finding a more economical alternative for home insurance.
SmartFinancial can help you do just that. SmartFinancial's online marketplace of vetted lenders allows you to quickly shop around for rates from the country's top insurance companies, and ensure you're paying the lowest price possible for your home insurance.
Explore better rates
2. Add an attractive border
Once the paint is dry, you can make the room look even better with a stylish border. Whether you use wallpaper, a pre-packaged stencil kit or stenciling you do on your own, wall borders can give the room a dramatic new look and feel.
The Asilah Wall Painting Stencil is modern, clean and makes for fewer repetitions and faster work because of its large size.
3. Increase your storage space
If you are tired of dealing with clutter, spend a weekend increasing your storage space so you can stow those spare items away. Placing a set of metal shelves under the staircase leading to the basement can give you a hundred feet or more of storage.
You can squeeze more storage space out of your existing closet with a do-it-yourself organizer, or place a few storage drawers under the bed. By the time the weekend is over, the clutter will be gone.
The Rubbermaid Deluxe Custom Closet Organizer System costs less than $100 and can add 22 feet of shelving space and 12 feet of hanging space to your closet.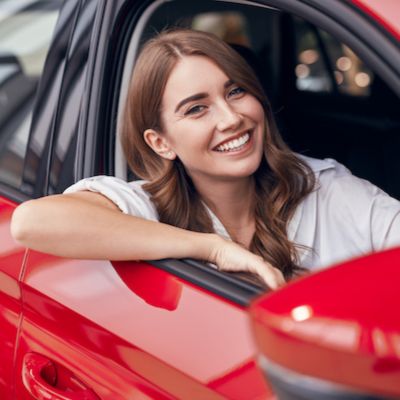 Auto insurance is essential, but that doesn't mean you need to spend a huge chunk of your paycheck on it.
With SmartFinancial's online marketplace of vetted lenders, you can quickly shop around for rates from the country's top insurance companies and make sure you're paying the lowest price possible.
Compare rates
4. Replace your old thermostat
Replacing your existing thermostat with a new, programmable model can improve your comfort and save you money. Best of all, this is one home improvement that will pay for itself again and again, and you can complete the installation in just a few hours.
The Nest Learning Thermostat is the most popular smart thermostat on Amazon with 4.6 stars and over 16,600 customer reviews at the time of writing.
5. Set up a wireless security system
Traditional wired security systems are bulky, clunky and expensive, but the new wireless systems are much more affordable and completely portable. You do not have to be a tech expert, or even particularly handy, to install a wireless security system on your own. When you are done, your home and family will be more secure.
The Canary All-in-One Home Security Device in the photo above is a popular and well-rated option on Amazon. It's Wi-Fi connected, with an integrated camera, siren and even an air quality sensor.
6. Add crown molding
Crown molding can make any room look more elegant, and you do not have to be a carpenter to complete this popular DIY project.
With simple kits and full instructions, just about any homeowner can install crown molding to make a home more beautiful — and more valuable.
7. Upgrade your kitchen appliances
This is another fairly simple home improvement that will save you money in the long run and add a touch of modern style. Maybe it's time to trade in your worn, white appliances for stainless steel.
Replacing your old and inefficient stove, dishwasher or fridge with an upgraded and more energy-efficient model can lower your utility bills and make your kitchen look more up to date.
More: How much does a kitchen remodel cost
8. Spruce up your old flooring with some paint
If your current floors have seen better days, you might think you need to rip out what's there and do a complete and very disruptive overhaul. But that's not your only choice.
If you have a spare weekend and a few gallons of paint, you can give your old floors a new lease on life.
9. Upgrade your cabinet hardware You do not have to spend thousands of dollars on new kitchen cabinets. If your existing cabinets are structurally sound, you can give them a whole new look with some upgraded hardware.
From new door pulls and handles to solid brass fittings, you can make some easy and cheap changes to give your old cabinets a fresh new look.
10. Protect and beautify your windows with interior shutters
Installing interior shutters is a great way to make your home more energy efficient, plus provide valuable protection from the elements and potential intruders.
You do not have to be an expert to install interior shutters on your own. Just follow the instructions and get ready for a great new look.
11. Replace your faucet
If you love your bathroom but think your sink looks a little dated, just spruce it up with a new faucet.
You'll be surprised at the difference a new stylish brass, polished chrome or gold-plated faucet can make. Best of all, this is one home upgrade most homeowners can do on their own. You don't need to call a plumber.
12. Upgrade your water heater
A large portion of the money you spend to heat your home is used to provide hot water for the shower, dishwasher and washing machine. You can reduce your utility bills and improve your comfort by spending as little as a few hundred dollars on a new water heater.
Once the upgraded water heater is in place, you will wonder how you ever lived without it.
More: Read about heat pump credits & rebates, a reward for energy efficient homes
13. Install an inline water filter
If you rely on bottled water, you may be spending more than $1,000 a year to keep yourself hydrated. Why not eliminate those costs and the hassle of buying bottled water by installing an inline water filter, to filter the water you use throughout your home?
For a little more than $100, you can free yourself from the ongoing expense of bottled water. Just turn on the tap and enjoy an endless supply of delicious H2O.
14. Divide the perennials in your garden
If you love having flowers around your home but hate those expensive trips to the nursery, you can save money by dividing the perennials in your garden.
Giving your perennials more space at least once every three years will keep the plants healthy and in good condition. Any plants that you pull out of the mix can be used to start a new garden, decorate your home or treat your friends and neighbors to some color.
15. Add some insulation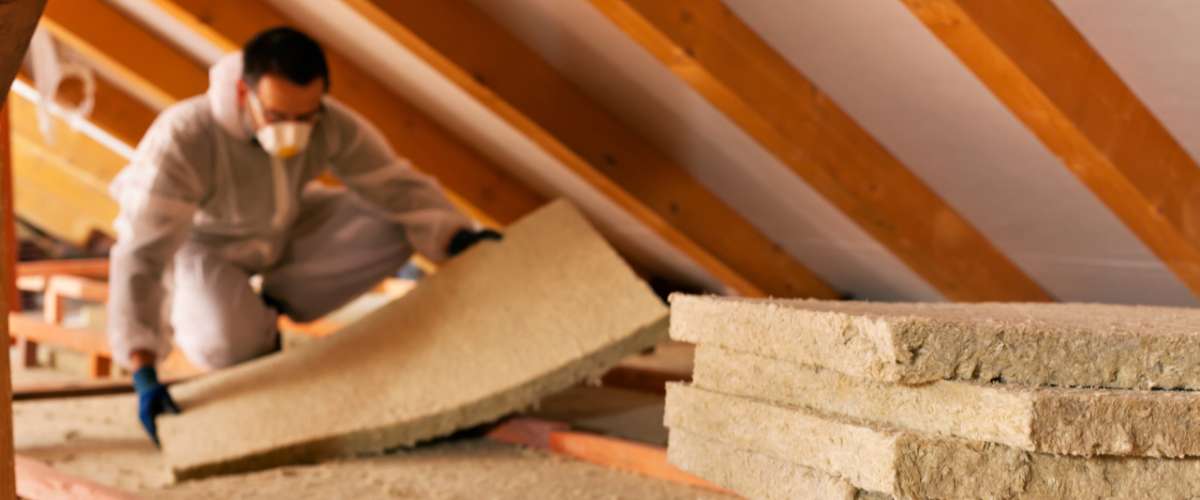 This is another home improvement project that will pay for itself through lower heating and cooling bills.
Adding a few inches of quality insulation in your attic can sharply reduce your utility bills while making your home more comfortable all year long.
16. Put in a cork floor
Vinyl floors are durable and easy to clean, but they can get pretty cold. If you're tired of dealing with that cold floor, why not replace it with the beauty, durability and versatility of cork?
Cork floors also provide a comfortable cushion, so you can fight the fatigue that comes from spending long hours on your feet.
17. Put fresh caulk around your tub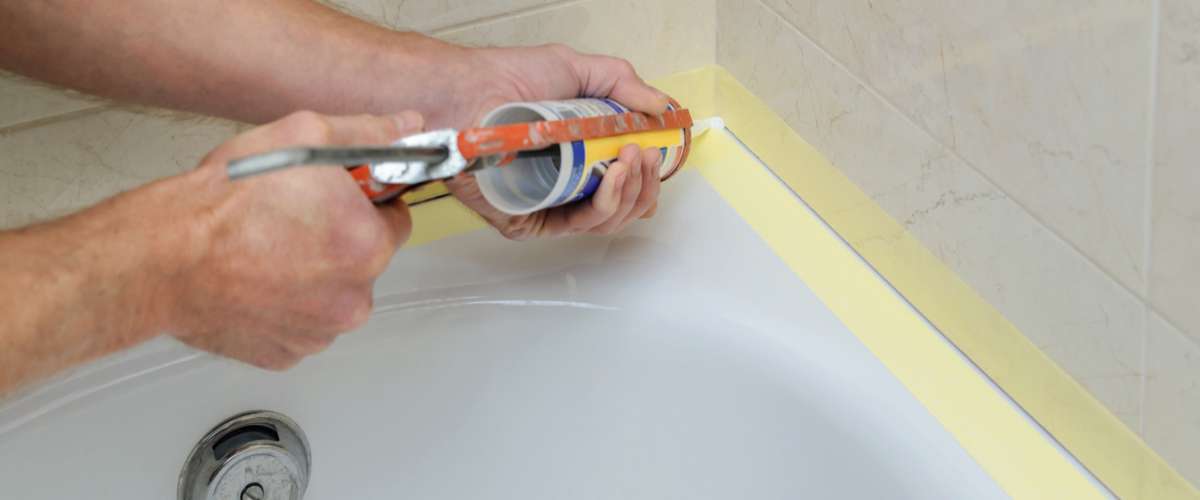 If you cannot remember the last time you caulked around your bathtub, chances are it is long overdue, and you may be leaving yourself vulnerable to water damage where you can't see it.
A tube of caulk costs only about $10, so you can waterproof your bath space for just a few bucks.
18. Refinish your front door
If your front door is in good shape structurally but could use a bit of TLC, why not spend the day refinishing it? For the cost of the sandpaper, paint or stain and a few simple tools, you can give your home's most prominent feature a whole new look.
The front door is the first thing visitors see, so spend some time making sure it looks its best.
19. Add a lighted walkway
If you have a few spare hours, you can light things up — literally. Adding a lighted walkway to the exterior of your home can improve your property's curb appeal and even improve the safety of your home.
You do not have to string any wires or even plug anything in; just pick up some quality solar-powered lights and use them to create a stylish walkway. You can add paving stones or brick to create a more professional look.
20. Add a new kitchen backsplash
Keeping the walls of your kitchen clean can be an exercise in frustration, but adding a new backsplash can relieve you of this burden and make your cooking space more of a showstopper.
With a few simple materials and a few hours of your time, you can add a backsplash that protects your kitchen walls while beautifying the entire room.
21. Reduce your energy use with a ceiling fan
Adding a ceiling fan can reduce your summer energy usage by reducing the need for air conditioning — and a ceiling fan can save you money in the winter too. The fan improves circulation, so you heat more efficiently and can turn down your thermostat without sacrificing the comfort of your home.
Sponsored
Unexpected vet bills don't have to break the bank
Life with pets is unpredictable, but there are ways to prepare for the unexpected.
Embrace Pet Insurance offers coverage for treatment of accidents, illnesses, prescriptions drugs, emergency care and more.
Plus, their optional wellness plan covers things like routine vet trips, grooming and training costs, if you want to give your pet the all-star treatment while you protect your bank account.