1. Air Rescue Swimmer Bonus: $24,000
Navy Aviation Rescue Swimmers are more than your average lifeguards — they must be able to operate under extreme conditions, and rescue missions can involve everything from capsized ships to downed planes.
Other responsibilities can include delivering aid and supplies overseas, conducting surveillance and transporting troops and cargo. Candidates undergo almost two years of training before they report to their first squadron.
Along with the sizable bonus, the Navy says it can help pay off up to $65,000 of student loans, so you can cut back on your payments.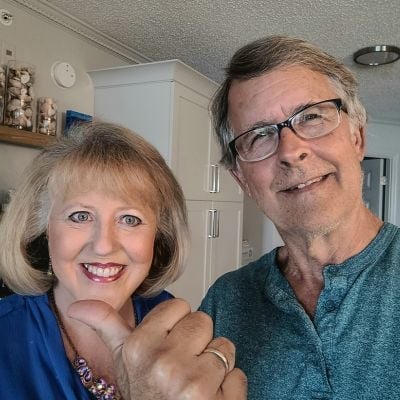 2. Air and Missile Defense (AMD) Crewmember Bonus: Up to $20,000
AMDs are part of the Army's air defense artillery team and operate advanced, surface-to-air weapons systems against cruise missiles, drones and other air and land threats.
Candidates are required to complete 10 weeks of basic training and another 10 weeks of Advanced Individual Training to learn about ammunition, artillery tactics and how to use the Avenger weapons system in various terrains.
The Avenger system — no relation to Marvel's superheroes — refers to a mobile gun/missile system that provides short-range defense.
3. Cryptologic Technician Interpretive Bonus: $15,000
Navy CTIs are experts in linguistics, including Spanish, Arabic and Russian, and are in charge of deciphering and exploiting foreign communications and providing guidance on various cultures and regions to aid the military.
You could be working independently or as part of a small team, aboard aircraft and submarines or in offices and laboratories.
After passing recruit training, candidates will need to complete formal Navy schooling in their specialized area of cryptology. You won't require a bachelor's or associate's degree to sign up, but you could use your intelligence training for college credit or get financial aid to pay off your tuition if you plan to continue your schooling.
Kiss Your Credit Card Debt Goodbye
Having a single loan to pay off makes it easier to manage your payments, and you can often get a better interest rate than what you might be paying on credit cards and car loans.
Fiona is an online marketplace offering personalized loan options based on your unique financial situation.
When you consolidate your debt with a personal loan, you can roll your payments into one monthly installment. Find a lower interest rate and pay down your debt faster today.
Get Started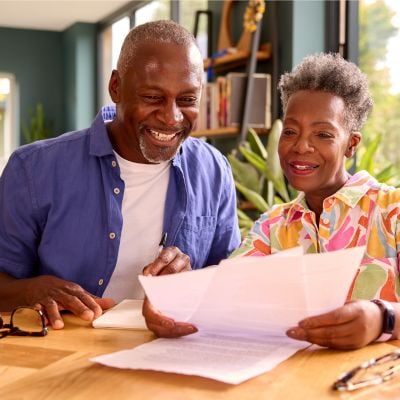 4. Infantryman jobs Bonus: Up to $40,000
Being an Army infantryman and part of the ground forces is both physically and mentally demanding — you'll learn how to capture and destroy enemy forces, assist with reconnaissance and train in weapons systems.
Enlisted members must complete basic military training, both in the classroom and on the field. As an infantryman, you can also potentially advance to join Special Forces or Airborne School.
Military Times says infantry vets looking for comparable civilian jobs could opt for joining a security detail, where the pay is around $200 to $600 a day.
5. Nuclear Operations Bonus: Up to $38,000
If you work in the nuclear field, you'll have to be prepared for hands-on work in an intensely fast-paced environment to keep Navy submarines and aircraft up and running. Your duties could involve operating nuclear machinery or maintaining weapons systems.
Enlisted sailors must complete recruit training, report to Navy school for technical training and then receive advanced nuclear training in their particular field.
And on top of receiving as much as $38,000 as a first-time enlistment bonus, you could also receive an additional bonus if you choose to re-enlist later.
6. Fire Control Specialist Bonus: Up to $20,000
An Army Fire Control Specialist doesn't douse flames but coordinates weapons operations for missions and processes tactical battlefield information from various networks through computers and databases.
Candidates will undergo 10 weeks of basic training and seven weeks of Advanced Individual Training, which involves artillery tactics and how to compute target locations and operate weapons systems.
Similar careers outside the military can include computer programmer or telecommunications specialist. You may require higher education, but, luckily, eligible students can earn full-tuition scholarships from the Army.
More: How do VA loans work?
7. Special Warfare Boat Operator Bonus: $18,000
These Navy members operate around the world in jungles, deserts and even the Arctic, and they play roles in special reconnaissance and warfare missions.
They might collect intelligence and perform raids against enemy shipping, operate small boats, communications and ordnance systems, and work in small units or coordinate with the U.S. Special Forces and Navy.
To qualify, you'll need to be younger than 31, pass medical and physical screenings, attend school for crewman training and obtain secret security clearance.
8. Psychological Operations Specialist Bonus: Up to $40,000
These Army professionals in persuasion evaluate and develop information to influence and engage particular audiences, broadcast important information and assist national and foreign governments, militaries and civilian populations.
A PsyOp Specialist must complete 20 weeks of One Station Unit Training, which includes Airborne Training, a 10-day Psychological Operations Specialist Assessment and Selection program and a Psychological Operations Specialist Qualification Course. You'll also need to obtain secret security clearance.
The skills you obtain in this field can help prepare you for careers in the civilian world, from public relations to anthropology.
9. Hospital Corpsman Bonus: $18,000
Hospital corpsmen are part of the Navy's medical team. They perform emergency medical and dental treatment — particularly after military personnel are injured in the field — as well as administer medications and immunizations and serve as technicians during surgery.
After attending boot camp, you'll report to Fort Sam Houston in Texas for training in patient care and first-aid procedures. Then you will gain further skills, such as in radiology and surgery, while on the job.
Serving in the Navy in a medical capacity is a great way to begin a career in health care later in the civilian world — the average American physician earns more than $200,000 a year, according to US News.
10. Special Forces Candidate Bonus: Up to $40,000
It's an honor just to be considered for one of these elite special units.
The four entry-level specialties include weapons, engineer, medical and specialty sergeants, but the Army will ultimately decide which category you advance to based on your background, aptitude and Army needs.
You'll need to complete Infantry One Station Unit Training and Airborne Training, a Special Forces Preparation Course and the Special Forces Assessment and Selection program before receiving training in development and application of individual skills and language and culture.
You'll also attend Military Freefall School to certify as a parachutist.
11. Explosive Ordnance Disposal Technician Bonus: $18,000
Navy EODs receive a pretty tidy bonus just for enlisting — but for good reason. Their jobs are incredibly dangerous, as they're responsible for the safe handling and disposal of biological, chemical and nuclear weapons.
You could be tasked with supporting other Special Operations and Special Warfare units, assisting with security at international events and even helping to protect the president and other dignitaries.
The training is rigorous. You'll need to complete two months of recruit training at Naval Station Great Lakes, Illinois, before three weeks of preparatory training, nine weeks of diver training and 42 weeks at EOD school.
12. Human Intelligence Collector Bonus: Up to $40,000
If you've got great interpersonal skills and are fluent in several languages, this could be the Army job for you.
Human Intelligence Collectors do exactly what the name suggests — they collect intelligence about enemy strengths and weaknesses, debrief and interrogate intelligence resources and share information to assist Army leaders.
Candidates must complete 10 weeks of basic training and 20 weeks of Advanced Individual Training, which also involves language training at the Defense Language Institute.
A comparable civilian job would be an operations research analyst, but you'll require higher education for that.
13. Petroleum Supply Specialist Bonus: Up to $7,500
While this Army job doesn't entail fighting enemy forces or gathering intelligence, you can still make a pretty decent bonus from enlisting as a petroleum supply specialist.
These members manage the storage and supply of petroleum-based products for vehicles and aircraft. You'll learn safety regulations and procedures as well as how to refuel systems and equipment and perform quality assurance.
Unlike your typical gas station attendant, you'll require 10 weeks of basic training and 11 weeks of Advanced Individual Training. You will also learn how to handle fuel in a fire and how to transport it in combat situations.
More: VA loans with no down payment are now more widely available
Sponsored
Follow These Steps if you Want to Retire Early
Secure your financial future with a tailored plan to maximize investments, navigate taxes, and retire comfortably.
Zoe Financial is an online platform that can match you with a network of vetted fiduciary advisors who are evaluated based on their credentials, education, experience, and pricing. The best part? - there is no fee to find an advisor.