$60,000 yearly is how much per hour?
To calculate the hourly wage for an annual salary of $60,000, divide the total annual pay by the number of hours in a work year.
When calculating hourly wages, the federal government uses a work year of 2,087 hours. Based on that figure, the hourly wage for a job that pays $60,000 per year is $28.75 per hour. Here's exactly how that $60,000 per year breaks down:
$28.75 per hour
$230 per day (if you work eight hours per day)
$1,150 per week
$2,300 every two weeks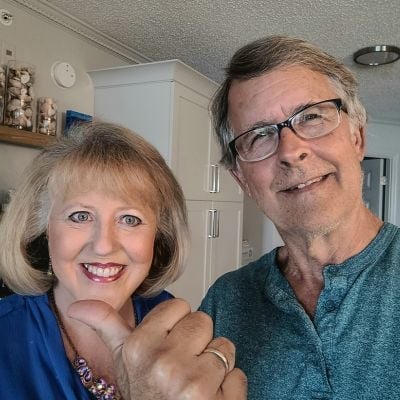 $60,000 a year is how much biweekly?
Assuming you don't have any taxes withheld from your paycheck, a $60,000 annual salary is equivalent to receiving $2,307.69 every two weeks.
But again, since most people have taxes withheld from their paycheck, you'll likely take home less than this amount.
$60,000 a year is how much per month?
A gross yearly income of $60,000 is equal to $5,000 per month, before taxes.  However, if you're paid weekly or biweekly, your monthly income will fluctuate somewhat. This is because you'll receive "extra" paychecks in certain months due to the way that the calendar falls.
Looking for a better job? Start with ZipRecruiter
Find a job
Kiss Your Credit Card Debt Goodbye
Having a single loan to pay off makes it easier to manage your payments, and you can often get a better interest rate than what you might be paying on credit cards and car loans.
Fiona is an online marketplace offering personalized loan options based on your unique financial situation.
When you consolidate your debt with a personal loan, you can roll your payments into one monthly installment. Find a lower interest rate and pay down your debt faster today.
Get Started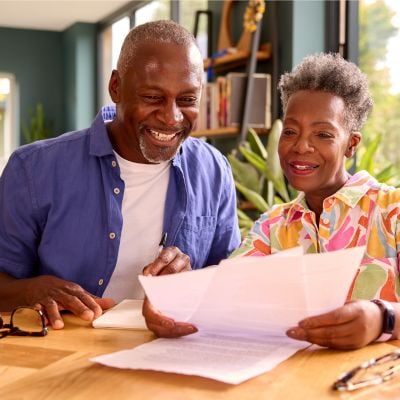 What is $60,000 a year after taxes?
Just because you earn a salary of $60,000 doesn't mean that's the amount you'll see on your paychecks. Because of income and payroll taxes, your actual take-home pay will be lower. Just how much lower it will be depends on the state in which you live.
The federal income tax brackets range from 10% to 37%. An annual income of $60,000 falls into the 22% tax bracket. That being said, your actual taxable income would be lower with tax deductions. Additionally, because we have marginal tax brackets in the United States, only a portion of your income is taxed at the rate for the highest tax bracket you fall into. On top of this, you'll pay a FICA tax rate of 7.65% (6.2% for Social Security and 1.45% for Medicare).
The amount you'll pay in taxes also depends on which state you live in. A handful of states have no income taxes at all and some have flat income taxes. However, most states have marginal tax brackets like the federal government. The highest marginal tax brackets range from 2.5% in Arizona to 13.3% in California.
**Example: **Someone earning an income of $60,000 in Fargo, North Dakota, with a marginal tax rate of 2.9%, would pay an estimated $10,778 in federal income and FICA taxes and roughly $591 in state income taxes. Someone living in Los Angeles would pay the same federal tax amount but would pay an estimated $2,204 in state income taxes.
Your after-tax income depends on other factors as well, including whether you contribute to a 401(k), IRA, HSA, or other tax-advantaged account. You'll also need to consider whether a part of your income goes to pay for health insurance premiums, whether you can itemize deductions, and more.
Bottom line: The more you can deduct on your taxes, the higher your after-tax income will be.
Factors that affect the hourly wage of $60,000 a year
Of course, your actual hourly wage depends on far more than your annual salary. In the section above, we calculated the hourly wage of $60,000 based on the federal government's standard work year of 2,087 hours. But your hourly wage could be higher or lower depending on a few different factors.
The number of hours you work
If you're a part-time worker earning $60,000 per year, your hourly wage would be considerably higher than a full-time worker earning the same amount. Suppose you only work 30 hours per week. If you work 52 weeks per year, your hourly wage comes out to about $38.46 per hour.
On the other hand, if you work more than a standard work week, your hourly wage would be lower. Many salaried employees find themselves working closer to 50 hours per week, without additional overtime pay. If we again assume you work 52 weeks per year, your hourly wage is only $23.08 per hour.
Paid time off (PTO)
Your hourly wage also depends on the amount of vacation time you get at your job. If you're a full-time employee, you probably (or hopefully) get some vacation time from your job.
However, many part-time hourly employees don't get vacation time. Your hourly wage increases with the number of paid vacation days you get since you're working fewer days to earn your $60,000 per year salary. The same rule of thumb applies to paid holidays — the more paid holidays you get, the higher your hourly wage.
The table below shows the hourly wage for an employee earning $60,000 per year based on different numbers of paid time off days. These numbers assume the federal government's standard 2,087-hour work year and eight-hour work days.
Breakdown of hourly wages

| Paid Days Off | # of Hours Worked | Hourly Wage |
| --- | --- | --- |
| 0 | 2,087 | $28.75 |
| 1 | 2,079 | $28.86 |
| 2 | 2,071 | $28.97 |
| 3 | 2,063 | $29.08 |
| 4 | 2,055 | $29.20 |
| 5 | 2,047 | $29.31 |
| 10 | 2,007 | $29.90 |
| 15 | 1,967 | $30.50 |
| 20 | 1,927 | $31.14 |
| 25 | 1,887 | $31.80 |
| 30 | 1,847 | $32.49 |
Jobs that pay $60K a year on average
According to the Bureau of Labor & Statistics (BLS), here are a few jobs that provided a median pay of at least $60,000 in 2023:
Electrician: $65,280
Interior designer: $67,460
Physical therapist assistant: $64,510
Construction and building inspectors: $70,130
High school teacher: $69,480
Radiologic and MRI technologists: $70,240
Public relations specialist: $78,450
Wholesale and manufacturing sales representatives: $76,890
Editor: $84,820
Boilermaker: $69,780
Keep in mind that these are national averages, so employers in your specific area may pay more or less than the salaries listed above. For more ideas, check out this BLS resource that lists some of the highest-paying jobs in the United States, broken down by the level of education that they typically require.
More: 41 fun jobs that pay well
Is $60,000 a year a good salary?
According to the latest Bureau of Labor Statistics (BLS) data, full-time workers earned a median wage of $1,100 per week in the first quarter of 2023**. That works out to $57,200 per year**. So a $60,000 salary is nearly $6,000 above average in the United States.
But whether $60,000 per year is a good salary really depends on where you live. Kalamazoo, Michigan has one of the lowest costs of living in the U.S. — it's about 24% below the national average. Someone could easily live in Kalamazoo on a salary of $60,000.
But in a more expensive city, $60,000 per year might be more difficult to swing. For example, according to the PayScale cost of living calculator, someone earning $60,000 in Kalamazoo would need to earn more than $202,000 to maintain the same standard of living in New York City, where the cost of living is 155% higher than the national average.
More: The average salary each generation needs to feel wealthy
Tips to increase your hourly wage
One of the best ways to increase your hourly wage is by asking for and receiving a raise at your main place of employment.
If that's not possible at this time, you can also try your hand at earning passive income. Passive income isn't based on the number of hours you work. After putting in a bit of effort or money upfront, you can earn income that isn't tied to your time. There are many ways to do this, including by owning your own rental property or by investing in real estate investment trusts (REITs). And just like with stocks, real estate investors can earn a profit from capital appreciation.
The bottom line
A salary of $60,000 comes out to an hourly wage of about $28.75.
Your actual salary will depend on the number of hours you work. And the amount you actually take home will depend on where you live and the number of tax deductions you can claim.
More: Looking for a better job? Start here
Sponsored
Follow These Steps if you Want to Retire Early
Secure your financial future with a tailored plan to maximize investments, navigate taxes, and retire comfortably.
Zoe Financial is an online platform that can match you with a network of vetted fiduciary advisors who are evaluated based on their credentials, education, experience, and pricing. The best part? - there is no fee to find an advisor.