Study: Credit report errors hit 1 in 3 consumers Consumer Reports recently asked volunteers to check their credit reports for errors. Of the nearly 6,000 people who agreed to take part, more than a third — 34% — reported finding at least one mistake.
The errors included:
Personal information that was inaccurate or even missing.
Unrecognized debt that has been reported to a collections agency.
On-time payments that were incorrectly deemed late.
Payments that were made but reported as missed.
Each mistake could come back to haunt you at the worst possible time, like maybe when you try to refinance overwhelming student loan debt. Errors on the credit reports compiled by the giant credit bureaus Equifax, Experian and TransUnion occur with "alarming frequency," Consumer Reports says.
The three credit reporting agencies strenuously disagree.
Their trade group, the Consumer Data Industry Association, has issued a statement calling the study "completely false and misleading."
But Consumer Reports isn't the first to claim that bad information is fairly common on credit reports.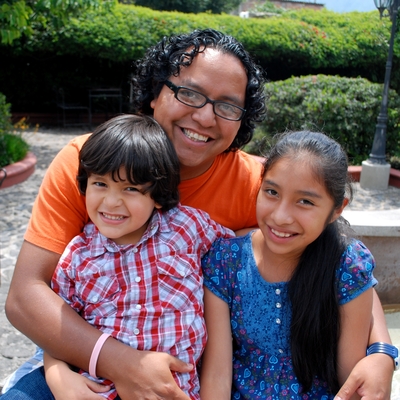 Sign up for Credit Sesame and see everything your credit score can do for you, find the best interest rates, and save more money at every step of the way.
Get Started—100% Free
A worsening issue amid the pandemic Back in 2013, a Federal Trade Commission report found that about 20% of Americans had at least one error on their credit reports, and that 5% had issues so serious that the consumers could face higher costs to take out loans.
More recently, the problem has exploded because of the pandemic, according to the consumer advocacy organization the U.S. Public Interest Research Group, or U.S. PIRG.
The group analyzed complaints filed with the federal Consumer Financial Protection Bureau and found that those involving credit reporting more than doubled last year. The most frequent gripe was that consumers found information in their credit files that belonged to someone else.
"Consumers have every right to be angry with credit bureaus," says Ed Mierzwinski, a senior director with U.S. PIRG, in a statement.
Another widespread source of credit report trouble last year was lenders and loan servicers reporting payments as "late" when consumers had properly put their payments on hold as part of COVID relief.
What to do about credit report errors The bottom line is that credit reporting mistakes happen. Here are four ways to sniff them out and fix them.
1. Check your credit score
A declining credit score could be a sign there are problems on at least one of your credit reports. Take a look at your credit score for free and make sure it aligns with the way you've been using credit. If you've been making regular payments and your score seems lower than it should be, your hunch could be right.
2. Sign up for credit monitoring
Tapping into the expertise of a credit monitoring service can help mitigate the damage from any errors in your credit reports. In addition to keeping you apprised of what's happening with your credit score, a reliable credit monitoring service can suggest which bill payments you should prioritize and provide tips for improving your score.
3. Don't hesitate
If you're unexpectedly turned down for a car loan, student loan or money-saving mortgage refinance, seek copies of your credit reports immediately. Consumer Reports says 10% of its volunteers who discovered errors in their credit reports found it "difficult" or "very difficult" to access their reports, so contact the credit bureaus as quickly as you can. Obtaining the reports may take longer than you'd expect.
4. Dispute errors properly
If you need to rectify a problem with your credit, you'll need to file separate disputes with all three credit bureaus. They don't share information with one another. Do it in writing: Send letters along with any supporting documents by certified mail. Federal law requires the bureaus to respond in a timely manner, so you'll want to start a paper trail that establishes when you first sought the agencies' help.
If a credit reporting agency refuses to acknowledge a mistake, file your dispute again, Consumer Reports says. Just make sure that when you do, you include additional information. You don't want to be denied a solution because a credit bureau thinks it's dealing with a duplicate submission.
Sponsored
Here's how to save up to $700/year on your car insurance in minutes
When was the last time you compared car insurance rates? Chances are you're seriously overpaying with your current policy.
It's true. You could be paying way less for the same coverage. All you need to do is look for it.
And if you look through an online marketplace called SmartFinancial you could be getting rates as low as $22 a month — and saving yourself more than $700 a year.
It takes one minute to get quotes from multiple insurers, so you can see all the best rates side-by-side.
So if you haven't checked car insurance rates in a while, see how much you can save with a new policy.