How do installment loans work?
There are several types of installment loans. Some can only be used for specific purchases, like auto loans for buying a car, while personal loans can be used for almost anything.
Installment loans have a few major parts:
Principal: How much you borrow.
Term: How long you have to repay the loan.
Interest: How much your lender charges you for the loan.
Your monthly payments will be structured so that you completely repay your principal by the end of the term — no sooner and no later.
Part of your monthly payments will pay off your principal, and part will be lost to interest. The interest is often expressed as an annual percentage rate, or APR. With most types of loans, APR refers to your yearly interest rate rolled up with some of the fees associated with taking out the loan.
So, for example, if you borrowed $2,000 from the bank with a 10% APR, this means you must pay 10% of the balance ($200) in interest every year, divided among your monthly payments.
Unlike credit cards, installment loans are a form of "non-revolving" credit, so once you're done repaying the loan, that's it; the lender will close the account.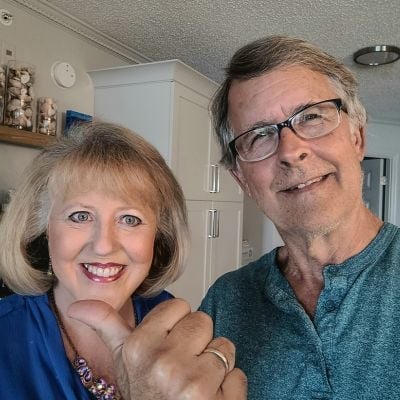 Benefits of an installment loan with monthly payments
Installment loans are popular for several reasons, which is why they are used across various industries.
Predictability
Installment loans are more predictable than other forms of debt.
Most of the time, the interest you pay will be "fixed" and "simple." That means your interest rate won't change, and you'll only pay interest on the initial amount you borrowed.
All of your payments will be equal for the life of your loan, and you know your debt will go away entirely at a specified date.
The stability of installment loans allows you to plan your budget since you know you won't run into any nasty surprises.
Borrower-friendly
Compared to credit cards and payday loans, most online loans with monthly payments have reasonable interest rates that won't bury you in debt.
Many installment loans are also unsecured, which can be a less risky option for you.
A secured loan may let you borrow more money and at a better interest rate, but you'll have to put up collateral — like the car you just bought. If you don't pay back the loan, your lender takes the collateral.
Convenience
Today, installment loans are incredibly convenient to get.
When you apply online, many lenders will evaluate your application and send you their best offers within minutes. Once everything is squared away, the funds can arrive in your account within a day's time.
Applying for an online installment loan means you don't have to go down to the bank, wait in line and then wait some more to receive one single quote. Everything can be done at home with a few clicks.
More: Take a break from your debt this month
Types of installment loans to avoid
There are plenty of legitimate lenders out there, online and at brick-and-mortar institutions, but you'll also find some that cause more trouble than they're worth.
Here are few types of loans you want to avoid.
Payday loans
No matter how much you think you need a loan, in almost no circumstance should you take out a payday loan. Their focus is to provide small, super-fast loans at extortionate interest rates.
Don't be surprised to see payday loans at 300%, 400%, even 500% APR.
Never sign up for a loan before you know its interest rate and terms and conditions.
Unsolicited loans
Legitimate lenders will advertise their services through the standard methods, such as TV and radio commercials, billboards and website banners.
They never cold call or send unsolicited texts.
Guaranteed approvals without checks
Would you loan money to a stranger? Probably not.
Legitimate lenders operate the same way. That's why they require you to enter your personal information and check your credit score before offering you a loan.
Be wary of lenders who promise approvals without carrying out any checks.
High-pressure deals
Picture the scenario. You're applying for a loan, and all the terms look pretty good to you. But then the lender tells you to sign the deal right there and then. If you don't, you'll lose that offer forever.
This is a sign that the lender may be hiding something. Don't commit to a loan before reading the terms and conditions and comparing it to other offers.
Other red flags
Avoid lenders that show any of the following signs:
Spelling and grammatical errors on an offer letter.
Names that imitate legitimate financial institutions.
Contacting you via a @gmail.com, @hotmail.com or @outlook.com email address.
Unsecure websites.
Stop overpaying for home insurance
Home insurance is an essential expense – one that can often be pricey. You can lower your monthly recurring expenses by finding a more economical alternative for home insurance.
SmartFinancial can help you do just that. SmartFinancial's online marketplace of vetted home insurance providers allows you to quickly shop around for rates from the country's top insurance companies, and ensure you're paying the lowest price possible for your home insurance.
Explore better rates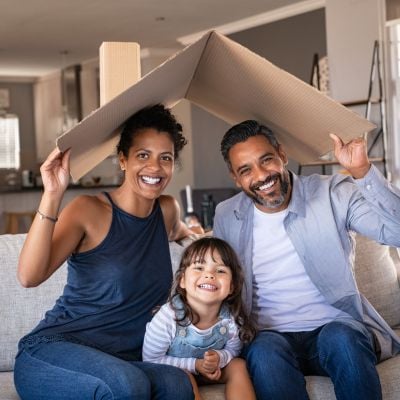 How to get a loan with good or bad credit
Before you apply for a loan, make sure you check your credit score for free online. Your score tells lenders how trustworthy you are, helping them decide how much interest to charge you.
Depending on the lender, you can get a loan with bad credit or even no history of credit at all, but it's best to boost your score if you can.
If your credit is especially poor, you might want to look into a credit-builder loan first. Unlike a normal loan, the amount you "borrow" will be held out of reach in a bank account until you finish making payments.
By making your payments on time, you'll improve your credit score and show lenders you can be trusted. Just make sure the loan provider will report your payments to all the major credit reporting agencies.
Ready to get a proper loan? You'll have a ton of options to choose from online, whether you're looking for a mortgage, auto loan or another kind.
If you just want a personal loan, which you can use for home improvements or whatever you want, Credible is a handy website. You can quickly compare rates from multiple lenders at once, with no hidden fees, and you can borrow as little as $1,000 or as much as $100,000.
Remember to compare not just the interest rate you'll be charged but also any fees and your payment schedule.
Sponsored
This Company Will Help Nearly Anyone Get Rid of Credit Card Debt
Do you feel like paying off your credit card is a constant grind, with no end in sight? You're not alone. A personal loan offers lower interest rates and fixed payments, making it a smart choice to consolidate high-interest credit card debt. It helps save money, simplifies payments, and accelerates debt payoff.
Fiona is a free online service that shows you the best lending options to pay off your credit card debt fast — and save a ton in interest.