Why it's happening The law last March that provided the very first stimulus checks also instructed servicers of federally backed mortgages and student loans to let borrowers put their payments on hold.
Meanwhile, credit card issuers and auto loan providers voluntarily offered payment deferrals to their customers. Americans straining to keep up with their bills during the COVID economic crisis eagerly opted to take breaks from their loans and credit cards.
Days after the relief law was signed, the Consumer Financial Protection Bureau (CFPB) released a policy statement directing companies to report that consumers were "current" on their loans even when they were taking advantage of relaxed payment schedules.
The trouble started when some lenders and loan services erroneously reported the skipped payments as "late" to credit bureaus Equifax, Experian and TransUnion, whose credit reports on consumers are used to calculate credit scores. And people who'd paused their payments soon saw their scores drop as a result.
The issue has become so widespread that class-action lawsuits against credit card issuers and other financial companies have popped up in New Jersey and Washington courts.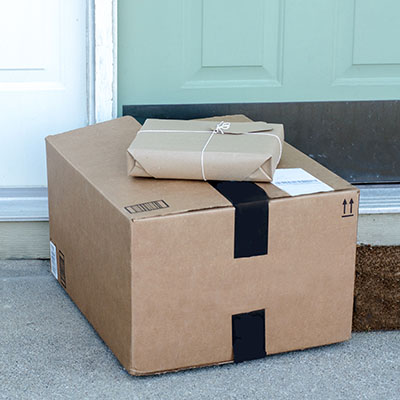 An explosion of errors In 2012, the Federal Trade Commission did a study on how common credit reporting errors are. The agency found 1 in 4 people had at least one mistake in their credit reports.
Now, the pandemic has caused that problem to mushroom. Since last April 1, the CFPB has received nearly 280,000 consumer complaints about credit reporting — an all-time high, and an 86% increase from the days before the pandemic, according to the consumer advocacy organization the U.S. Public Interest Research Group.
"Consumers have every right to be angry with credit bureaus," says Ed Mierzwinski, a senior director with U.S. PIRG. Errors in your credit reports can have long-term consequences, for your credit score and your finances.
Negative information will stay on a credit report for seven years, according to Equifax. That means through no fault of your own, you may have trouble taking out a mortgage or getting a car loan, student loan, cellphone or even a new job — for the better part of the next decade.
How to tell if it's happened to you Many people who now have credit report errors — and damaged credit scores — may not even know. When was the last time you checked your credit score?
The CFPB recommends taking a look at least once a year, but if you've got a big purchase coming up, you'll want to review your score immediately. Nowadays, it's very easy to get a peek at your credit score for free.
Keep in mind if reporting errors were already happening to 25% of the population before the pandemic, there's a good chance there's a mistake on one of your credit reports now — especially if it's been a while since you checked your credit score or reports.
To help you keep track, it's smart to sign up for free credit monitoring through a company like Credit Sesame.
If your score has taken a hit and you find any discrepancies on a credit report — like a deferred payment that's labeled "late" — you'll want to dispute those with the credit bureau. If you can't get satisfaction, you can lodge a complaint with the CFPB.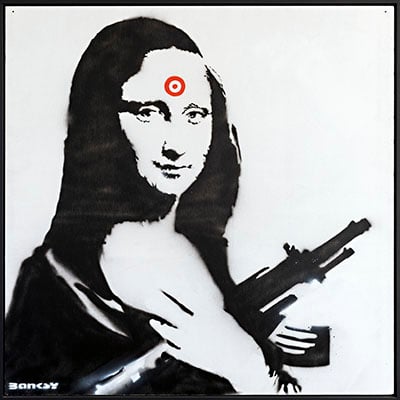 Join Masterworks to invest in works by Banksy, Picasso, Kaws, and more. Use our special link to skip the waitlist and join an exclusive community of art investors.
Skip waitlist
What else you can do for now After you've gone through and addressed any errors in your credit reports, if your three-digit credit rating is still less than impressive you have some other ways to boost your credit score.
One good option is a credit repair loan through a company like Self Lender, which can help you build up a solid payment history and give your score a nice boost.
With mortgage forbearance now extended for up to 18 months and student loan payments suspended until September, you have plenty of time to get back on your financial feet — barring any new credit report mistakes related to your deferrals.
If you're worried about how you'll deal with those bills once the loans are unpaused, refinancing to lower interest rates could save you hundreds of dollars a month and make your payments much more manageable.
Refinancing your mortgage: When was the last time you refinanced your home loan? If it's been more than a year, you're overdue. Rates remain historically low, so refinance your existing mortgage and reap big savings. An estimated 16.7 million U.S. homeowners could reduce their monthly house payments by an average $303 through a refi, according to mortgage tech and data provider Black Knight.
Refinancing your student loan: The Federal Reserve's most recent data shows 31% of U.S. adults take on some education debt. And in 2019, the average borrower still owed between $20,000 and $25,000. Refinancing your student loan can help you pay off your debt years sooner and make your payments more affordable.
Sponsored
Fine art as an investment
Stocks can be volatile, cryptos make big swings to either side, and even gold is not immune to the market's ups and downs.
That's why if you are looking for the ultimate hedge, it could be worthwhile to check out a real, but overlooked asset: fine art.
Contemporary artwork has outperformed the S&P 500 by a commanding 174% over the past 25 years, according to the Citi Global Art Market chart.
And it's becoming a popular way to diversify because it's a real physical asset with little correlation to the stock market.
On a scale of -1 to +1, with 0 representing no link at all, Citi found the correlation between contemporary art and the S&P 500 was just 0.12 during the past 25 years.
Earlier this year, Bank of America investment chief Michael Harnett singled out artwork as a sharp way to outperform over the next decade — due largely to the asset's track record as an inflation hedge.
Investing in art by the likes of Banksy and Andy Warhol used to be an option only for the ultrarich. But with a new investing platform, you can invest in iconic artworks just like Jeff Bezos and Bill Gates do.