5 steps to transfer money to another bank
1. Connect the two accounts. Simply log on to the first bank's website or cellphone app and choose the option to "add an account," "link account," or "add external account." Here, you're setting up a relationship that will move your money to another bank.
2. Enter the other bank account's details. Find your other bank's routing number and the unique 10- to 12-digit number for your account there. This account number is printed at the bottom of your checks to the right of the bank's routing number and is also found on your monthly bank statement.
3. Verify that you own the second account. To show the first bank that this receiving bank account also belongs to you, the first bank may ask you to enter a username and password for the other account or make a small transfer — often just a few pennies — from one bank to the other.
4. Select "verify your deposits." Then, the first bank will take one or two business days to confirm that your accounts are now connected.
5. Set up one or more transfers. To send money from the first bank to the newly linked external account, log on to the sending bank's website or mobile app.
Select the sending and the receiving accounts and enter the dollar total you want to send. There also will be an option to select the date and to choose a "one-time" transaction or a recurring transaction (say, once a month to pay a particular bill).
Complete the transaction and wait for a new message or screen to pop up and confirm that the transaction has been entered.
More: Compare the best banks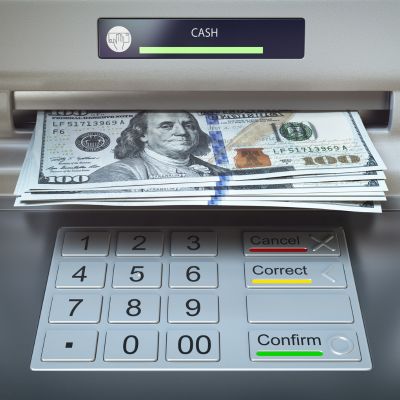 Don't let your money idle in low-interest accounts! Savvy savers are earning up to 10x more interest by keeping their hard-earned cash in a high-yield savings account. Find some of the best options here.
Get Started
How bank-to-bank transfers work
Banks use the Automated Clearing House system, or ACH, to move money from one to another. It's faster than wire transfers and can process a large volume of transactions in a matter of hours.
Many banking services are processed using the ACH, including online bill payments and the direct deposits of paychecks used by employers.
The fastest way to move your money from bank to bank is through online technology, using bank websites or mobile apps.
It's important to note that while many financial institutions transfer money to other banks for free, some charge a small "external transfer fee" — usually between $3 and $10. Policies vary, with some banks receiving money for free and only charging to send funds out, or vice versa.
If you have a bank account and are considering adding a second one at a different bank, check its website to see how much it charges for bank transfers. And, make sure you know whether your existing bank has transfer fees.
More: Compare savings account rates
How long does a bank-to-bank transfer take?
Bank-to-bank transfers are easy to set up — but they don't go through immediately. The transfers usually take two to three business days to complete, whether you arrange a one-time or recurring transfer.
This means it's a good idea to send your money a few days before you want it to appear in the other account. It's no fun when your money isn't where it's supposed to be on time.
While transferring money between linked bank accounts at different institutions is often free, you might be limited in the amount you can transfer each time. Check your bank's rules for bank-to-bank transfer limits.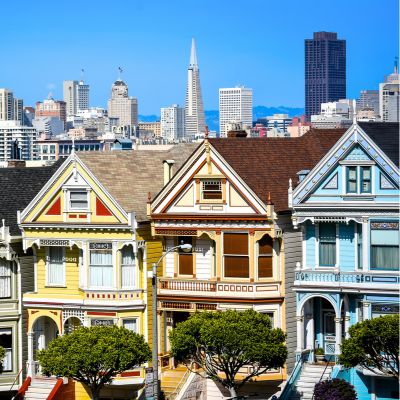 Believe it or not, you don't need millions, or even hundreds of thousands to invest in real estate. Arrived is an online platform where you can invest in shares of rental homes and vacation rentals without the headaches of being a landlord.
Learn More
Alternatives to bank transfers
If you need a faster method for sending money to someone else, you have several options called person-to-person, or P2P, transfers. They're among the fastest-growing electronic payment methods around.
P2P payment systems allow users to send funds from their bank accounts or credit cards to another person's account via the internet or by using a cellphone number.
These are the most popular P2P payment platforms:
PayPal was the first online money transfer service to make it big, and it's one of the most-used financial services today. PayPal accounts are free to open and use, and they can act as a digital wallet for storing and using money online. The platform asks you to link a bank account or credit card when you set up a new PayPal account.
Once your account is connected to a source of funds, you can shop securely online at retailers including Amazon and eBay.
If you have an online business, you can accept payments from customers via PayPal, and transfer those funds directly to your linked bank account. You also can send and receive money internationally with PayPal.
Venmo is an electronic funds transfer service that's growing in popularity because of its ability to split bills among groups of friends. It's ideal for sending small amounts of money — and it's free to use.
To set up a Venmo account, download the Venmo app to your mobile phone. Enter your phone number and email address, then add and verify your bank account.
Once your bank account is connected to your Venmo account, you can send money back and forth between the two, use Venmo as an electronic wallet to store spending money, and send and receive payments to and from other Venmo users. Venmo works exclusively with U.S. bank accounts.
Google Pay is the internet technology giant's P2P payment platform. Users can send money to friends and family members who also have the Google Pay app, or shop at the many online and brick-and-mortar retailers that now accept payments through Google Pay.
You can use the app at any retailer that accepts tap-to-pay transactions by holding your phone up to the payment terminal.
To get started, download the Google Pay app to your Android or Apple smartphone. Add a payment source, which can be a bank account or credit card. Once your bank account is connected, you can transfer money to and from the Google Pay app and easily send money to other Google Pay users in participating countries.
More: How to keep your data away from fraudsters
A handy alternative: Personal checks
Despite the convenience of online banking, electronic transfers are simply not an option for some payments.
When you are paying rent, putting down a deposit on a new car, or paying for an item at an auction, the recipient may prefer that you write a check.
When you open a checking account, you will receive or purchase a checkbook full of personal checks you can use to transfer money out of the account.
When you fill in a personal check and write a recipient's name on it, that person can deposit the check into his or her own bank account. The money will then be transferred from your bank account to theirs — provided that you have sufficient funds in your account to cover the value of the check.
If there are insufficient funds, the check will "bounce," the payment won't go through — and you'll be charged a fee. To avoid this issue, always make sure you have enough money in your account before writing a check.
Sellers may ask for a more secure alternative to a personal check, such as a certified check or a cashier's check.
Sponsored
A High-Yield Savings Account Is The Easiest Way To Make Passive Income In 2023
High-yield savings accounts are a great way to generate high interest and inflation-proof your savings over time. This option ensures your cash is at the ready when you need it, without forfeiting growth to do so.
You could earn 10x more interest by keeping your hard-earned cash in a high-yield savings account. Find some of the best options here.