1. Money order
Money orders are easy to obtain from post offices, grocery stores, gas stations, pharmacies and major retailers such as Walmart — and a person doesn't need a bank account to receive one.
To send a money order, go to a retailer and purchase one in the amount you want to send, using cash, debit or a traveler's check. You'll be required to show ID and fill out the money order. Then just hand — or mail — the money order to your recipient.
Keep in mind that retailers may place different limits on the amount of money you can put in a money order and how many you can buy per day.
The recipient can cash the money order at credit unions, banks and some stores. He or she will need to show ID and sign the money order at the counter. There may be a fee, unless the recipient cashes the money order at the bank that issued it or at the post office.
Below are the fees you and the recipient should expect to pay:
Cost to sender: $1 to $2.
Cost to recipient: In some cases, a few dollars or a percentage of the funds being transferred.
Sending limit: Usually $1,000 per money order within the U.S., or $700 per international transfer.
Streamline your debt repayment
Having a single loan to pay off makes it easier to manage your payments, and you can often get a better interest rate than what you might be paying on credit cards and car loans.
Fiona is an online marketplace offering personalized loan options based on your unique financial situation.
When you consolidate your debt with a personal loan through Fiona, you can roll your payments into one monthly installment. Find a lower interest rate and pay down your debt faster with Fiona today.
Find your rate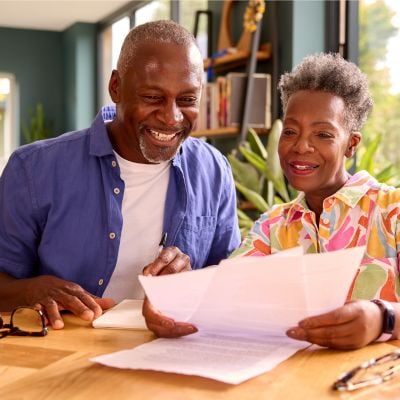 2. Walmart-to-Walmart
The mega-retailer's Walmart2Walmart cash transfer program allows people to send money between store locations or by using a mobile application. You can send transfers straight from your phone or from any Walmart store in the U.S. and Puerto Rico.
To start a transfer in-store, go to the customer service desk or money services center and present a photo ID.
Choose the amount you'd like to transfer, select the Walmart store where the receiver will pick it up, and pay for the transfer using cash or a debit card with PIN. You'll be charged a fee for the transfer.
Your recipient can then walk into the chosen Walmart location and pick up the cash. Most transfers can be ready for pickup in just 10 minutes, Walmart says.
There are fees and sending limits:
Cost to sender: $4.50 to $18.
Cost to recipient: $0.
Sending limit: $2,500 per day, up to $6,000 a month.
3. Prepaid debit cards
Banks and financial institutions offer prepaid debit cards that work like regular bank cards — but you don't need a bank account to use one. Instead, the person sending the cash loads money onto the card, and gives the card to the recipient to use.
You can pick up a prepaid debit card online or at major retailers, gas stations and convenience stores.
To set up a prepaid debit card, simply go to a website or retail location and pay the amount you wish to put on the card using credit, debit or cash payment.
You may have to pay a couple of dollars for the plastic card, although some sellers provide the card for free. The card can be reloaded by you or the person you're giving it to.
Prepaid debit cards can be used like regular debit cards and may come with perks, like cash back on spending.
The typical fees and balance limits are as follows:
Cost to sender: $0 to around $5.
Cost to recipient: Monthly or withdrawal fees.
Maximum balance limit: About $2,500 to $20,000.
More: Aspiration debit card review
Stop overpaying for home insurance
Home insurance is an essential expense – one that can often be pricey. You can lower your monthly recurring expenses by finding a more economical alternative for home insurance.
SmartFinancial can help you do just that. SmartFinancial's online marketplace of vetted home insurance providers allows you to quickly shop around for rates from the country's top insurance companies, and ensure you're paying the lowest price possible for your home insurance.
Explore better rates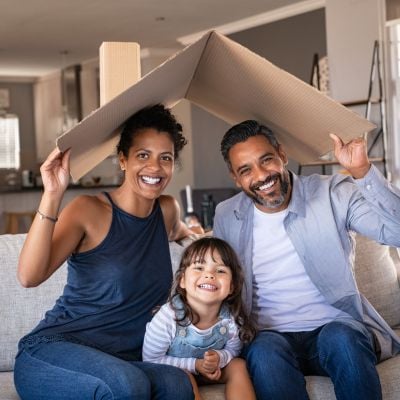 4. PayPal
PayPal is one of the most widely used and accepted digital payment methods around.
The sender and recipient will each need to sign up for a free PayPal account using an email address and phone number.
To send money, make sure your PayPal account is linked to a credit or debit card as the source of the funds you will send. Next, select your recipient by entering their email address and choosing the option to send funds directly to the individual, rather than to a business or service.
Select the linked debit card as the source of funds and complete the transfer. The money should arrive in the recipient's PayPal account momentarily. To make sure the transfer is free, avoid using a linked credit card or a non-linked card.
To get the funds, the receiver will need to log in to their PayPal account and request that PayPal mail out a check. It may take a week or two for the check to arrive, and then it can be cashed at most banks.
Below are PayPal's sending fees and limits:
Cost to sender: $0 (for transfers within the U.S.) or 0.5% to 3.9% (for international transfers).
Cost to recipient: $0.
Sending limit: limit: Up to $60,000, and may be limited to $10,000 per transaction.
5. Western Union
With Western Union, you can send or receive money at over 500,000 locations globally.
You can set up transfers easily online, over the phone or in person. In some countries, the recipient can have the cash deposited directly into a mobile wallet.
Western Union gives you lots of choices for sending cash to someone who doesn't have a bank account, but the pricing varies significantly depending on whether you use cash, debit, credit or a bank-to-bank transfer — and also the destination state or country, the currency, local laws, ID requirements and more.
Western Union's cheapest way to transfer money to someone without a bank account is to set up your transfer online, pay for it in cash at a WU location, then have the recipient pick up the cash at another WU location.
Sending $50 or less in the U.S. costs $5 — and fees go up from there:
Cost to sender: $5 to $49.99 and up (for transfers within the U.S.).
Cost to recipient: $0.
Sending limit: Up to $10,000 per transaction.
6. Venmo
Money transfer service Venmo lets you send funds using its mobile app. The sender and receiver each need to sign up for a free account using an email address and a phone number.
As the sender, you can link a bank account, credit card or debit card as the source of the cash.
The person receiving the money can request a physical Venmo card and load the funds directly onto the card. From there, he or she can use the card just like a prepaid debit card.
The Venmo card includes perks like cash-back rewards, tap-to-pay and the ability to split bills with Venmo-using friends.
Sending cash with Venmo is free if the money comes from the linked bank account, debit card or your Venmo funds — but you'll have to pay a 3% fee to use a credit card or non-linked debit card.
Transfers take one business day — or you pay a 1% fee for an instant transfer.
Cost to sender: Anywhere from $0 up to a 3% fee.
Cost to recipient: $0.
Sending limit: $299.99 to $2,999.99 per week, with a verified ID.
7. Facebook Messenger
Now, Facebook users can send money to each other within the U.S. directly through the social media platform.
As the sender, you simply need to link a U.S. bank-issued debit card or PayPal account to your Facebook profile. The recipient will then connect a PayPal account to his or her profile to receive the money you're sending.
Transfers out of your account are immediate — but PayPal may take three to five business days to make the funds available to the recipient, says Facebook.
As a final step, the receiver should request for PayPal to mail out the money as a check.
Cost to sender: $0.
Cost to recipient: $0.
Sending limit: Not specified.
8. Google Pay
Search engine powerhouse Google now offers an easy way to send money to friends and family in the U.S. using its Google Pay app.
To get started, the sender and receiver should each create a free Google Pay account, which will come with a Google Pay debit card.
Next, the sender must link a debit or credit card from a U.S.-licensed bank, PayPal account or major financial institution to act as the source of the funds. The person receiving the transfer should link a PayPal account.
To make a transfer, open the Google Pay application and choose the option to send money. Select your contact, enter the amount to be sent and confirm your payment method. That's all it takes.
Once the recipient gets the money, he or she can either transfer it to the linked PayPal account and request for PayPal to send out a check — or just keep the funds in his or her Google Pay account.
Google Pay is accepted as payment at millions of online and brick-and-mortar retailers.
Cost to sender: $0.
Cost to recipient: $0.
Sending limit: $2,500 to a recipient with no bank account, $10,000 per week otherwise.
Deciding which way to send money
These days, it's easier than ever to send money to family and friends without bank accounts over the internet or at brick-and-mortar locations in the U.S. and abroad.
To choose the best transfer method for you, consider where your recipient is located, how much money you want to send, applicable transfer and cashing fees and how soon you want the funds to arrive.
Avoid getting scammed
Our list contains trustworthy money transfer companies — but other firms (and select nefarious individuals) may try to scam you while you're sending money.
Taking the following precautions can help you avoid getting scammed or hacked:
Never send money to strangers.
Don't respond to unsolicited emails by giving out your personal information or passwords, even if the emails look as though they came from your financial institution or transfer company.
Avoid using services that send money straight from your email without an extra security step. Using only your email leaves you vulnerable to getting hacked.
Recipients should read all money orders carefully to make sure nothing has been rubbed off or erased.
Choose services that ask for ID or create a paper trail. If anything goes wrong during the transaction, the paper trail will give you some recourse.
Sponsored
Follow These Steps if you Want to Retire Early
Secure your financial future with a tailored plan to maximize investments, navigate taxes, and retire comfortably.
Zoe Financial is an online platform that can match you with a network of vetted fiduciary advisors who are evaluated based on their credentials, education, experience, and pricing. The best part? - there is no fee to find an advisor.