1. Wood furniture
Furnishing your home at Walmart may sound cost-effective, but in exchange for affordability, you lose a lot in quality.
"Most of Walmart's affordable options [for furniture] are made of things like particleboard," Julie Ramhold from DealNews.com told RD.com. "Unfortunately, this often means these pieces won't survive one move, let alone others, and they won't be able to handle minor scuffs and scratches."
You'll end up paying more in the long run to replace your budget-friendly Walmart furniture every time you move, Ramhold says. She suggests shopping on Amazon or at IKEA instead.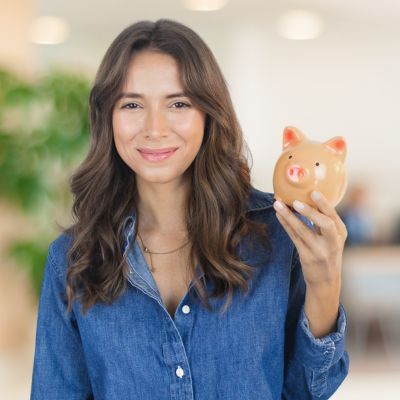 Don't let your money idle in low-interest accounts! Savvy savers are earning up to 10x more interest by keeping their hard-earned cash in a high-yield savings account. Find some of the best options here.
Get Started
2. Gift cards
Everyone loves gift cards -- they are easy for the giver, and recipients get the pleasure of picking their own gift.
And while it may be convenient to pick up gift cards at Walmart, you'll always pay the face value for them. But did you know that warehouse stores like Sam's Club and Costco often sell them in bulk?
You can often get four $25 gift cards for $69.99 rather than $100, according to Reader's Digest.
And if you'd rather shop online, Bodge told RD.com that sites like GiftCardGranny offer discounted rates and cashback deals on some cards.
No doubt you'll feel even more generous in your gifting when you're getting such a great bang for your buck. There are even a few ways to get gift cards for free, just by answering surveys or watching videos online.
3. Prepaid phone plans
Straight up, Walmart's Straight Talk phone carrier service doesn't have great reviews.
Back in 2017, the team at Tom's Guide stacked up nine carriers across the country. And while it was tough competition to figure out who would rise to the top, Straight Talk Wireless was at the bottom.
This prepaid phone plan seems like it would be good for those who don't want to lock themselves into a long-term contract. But the quality and consistency fell short of what some consumers expect from a phone carrier.
"Straight Talk had the slowest LTE speed of any carrier we tested, and it also came in last when we tested customer support," the Tom's Guide team wrote of their decision. Meanwhile, GoBankingRates recommends buying directly from Straight Talk Wireless' website, where you can get a discounted rate on a monthly unlimited nationwide plan by automatically refilling it.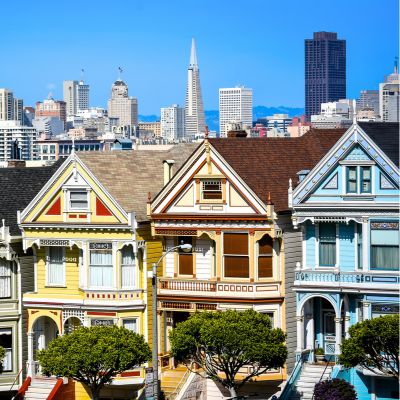 Believe it or not, you don't need millions, or even hundreds of thousands to invest in real estate. Arrived is an online platform where you can invest in shares of rental homes and vacation rentals without the headaches of being a landlord.
Learn More
4. Phone accessories
It turns out that going to Walmart for your smartphone accessories isn't that smart.
"They're charging WAY more for tech accessories than they need to," writes David Dritsas of Brad's Deals, referring to any retail store, even discount ones like Walmart.
That's because Walmart and other retailers don't make much on their big-ticket items, Dritsas explains, so they try to make up for that in the accessories category.
Among the items you should buy exclusively online are cables, phone and tablet cases, glass screen protectors, computer accessories, HDTV screen cleaning kits and laptop bags and backpacks, Dritsas says.
"I implore you not to fall into this trap," says Dritsas. "Buying certain kinds of tech accessories in-store is a huge waste of money. Buy online instead and you'll get the same products without the added in-store cost."
5. Plates, cutlery and glasses
Everyone loses from buying their tableware from Walmart, says Ramhold of DealNews.com. Budget-minded folks will find better deals on comparable products at the dollar store.
And those who care about quality won't be fully satisfied, either. Whatever quality dishware you're looking for, Ramhold says, Walmart shouldn't be your go-to.
The same goes for any disposable utensils or plates. Walmart's prices are low, but your dollar store will likely be even cheaper, which will help you avoid overspending, especially if you're only going to use them once.
More: 3 ways to save money online shopping
6. Home appliances
How many times have you complimented a friend's new appliance and they told you, "Thanks, I got it all at Walmart"?
Probably never. And there are good reasons for that. First, the selection at Walmart is going to be pretty unimpressive compared to that at home improvement or specialty appliance stores.
Second, Walmart can't beat the prices and selection you'll find at Costco, Best Buy and Lowe's, according to Consumer Reports.
And if you're looking for customer service and support, Consumer Reports says your best option will be to visit a local independent retailer.
"If a consumer says, 'I want that refrigerator,' they don't want to wait for it," David MacGregor, an appliance-industry analyst at Longbow Research, based in Cleveland, told Consumer Reports. "The independents have it now, in their warehouse."
7. Vacuums
Where should you buy a new vacuum? Hint: Head back to the place you bought all your appliances.
Those retailers generally stock a wider variety of models and at different price points. Walmart, on the other hand, has a small selection of goods that are unreasonably marked up, according to Best Life.
Alternatively, you can go directly to a vacuum manufacturer's site or shop Amazon to find some top-notch products starting at just $30, according to The Spruce, a home decor and organization website.
8. Kitchen appliances
The deciding factor in this category isn't price, it's quality.
If you're anything of a foodie or chef, Walmart's selection of appliances such as hand blenders, mixers and food processors may leave you wanting more.
"If you frequently mix batters, it's best to skip the cheap hand mixers and stand mixers at Walmart and just go ahead and invest in something like a KitchenAid," Ramhold told RD.com.
If you're looking to upgrade your appliances, it's best to wait and shop the sales at larger department or specialty stores. Stephanie from The Krazy Koupon Lady recommends checking Target, Amazon or Best Buy for deep discounts on a KitchenAid stand mixer.
9. Batteries
Do you want batteries that keep going and going ... and going? Here's another "you're better off at Costco" purchase.
Costco's Kirkland Signature AA batteries were designated a Consumer Reports Best Buy, at 90 cents a pair. When the organization tested multiple brands, the Kirkland variety performed at the same level as Energizer or Duracell -- but for a much more reasonable price.
And if you're brand-loyal, GoBankingRates suggests you try Sam's Club to buy your batteries in bulk for a better price.
10. Fresh produce
If you're in a pinch and need to pick up the ingredients to make a punch, the produce section at Walmart is going to come in handy.
But you'll generally be able to find lower prices elsewhere by shopping around -- check your local farmer's market or Save-A-Lot and you can, well, save a lot.
And as for the quality of Walmart's produce, it rates at the very bottom of Consumer Reports' grocery store survey, along with Target, based on the variety and quality of the food it offers.
More: Amazon Prime vs. Walmart+
11. Meat and fish
Unsurprisingly, given that customers have few kind things to say about Walmart's produce, they're not fond of its meat and fish, either.
The same Consumer Reports survey that noted dissatisfaction with the store's fruits and vegetables found that Walmart was "by far the most complained-about purveyor of groceries," and the most common complaints were about the quality of the company's meat and poultry offerings.
And it's not just the quality -- respondents also had an issue with quantity. In 2019, Walmart settled a lawsuit claiming it had been improperly labeling weighted products -- such as its meats and fish -- resulting in customers being overcharged for their purchases.
12. Great Value brand food items
Under the Great Value label, you can buy everything from peanut butter to beef jerky. But Walmart's house brand isn't exactly the value it purports to be.
"I've found that if you compare the quantities and unit sizes with the name brand, the prices are pretty comparable," smart shopping and personal finance expert Trae Bodge told RD.com.
Bodge recommends consumers choose the name-brand foods given the negligible price differences, and she adds that you then won't have to sell your kids on the off-brand versions of their favorite treats.
Plus, thanks to a free app, you can save money on whatever you buy at Walmart just by snapping a photo of your receipt.
13. Organic food
Maybe you want to eat healthier or make more sustainable shopping choices. While organic foods are a step in the right direction, Walmart may not be the right place to stock up on them.
It comes down to price: According to a comparison done by The Simple Dollar, which reviewed 12 organic staples at Walmart and Whole Foods, the prices at Whole Foods were cheaper in many cases.
And it's not just Whole Foods. Analysis from Kiplinger shows that while Walmart's estimated 1,600 organic offerings are cheaper than the national average, both Aldi and Trader Joe's are more likely to sell cheaper organic fruits and vegetables.
14. Great Value brand toilet paper
You may be able to find a great deal on TP at Walmart, but we suggest steering clear of its Great Value tissue.
Consumer Reports tested the toilet paper brands at Walmart, and Great Value landed solidly at the bottom.
"In our toilet paper tests, Walmart's dubiously named Great Value Bathroom Tissue was neither soft nor strong, and it didn't disintegrate well. It scored a lowly 9 out of a possible 100," reads the review.
The test was performed in 2015, meaning Walmart may have been able to improve the quality of its paper since then. But is it worth the risk to save a few cents per sheet?
"Sure it costs a lot less — 6 cents per 100 sheets compared to 25 cents — but in this case, you get what you pay for," Consumer Reports says.
15. Vitamins and supplements
There's something fun about tossing everything from pool toys to daily vitamins into a single cart and crossing everything off your to-do list.
But you might not want to stock up on vitamins and supplements at Walmart. Julie Ramhold, consumer analyst with DealNews.com, told RD.com that shoppers should go instead to their local warehouse store for these products.
There's also Walmart's spotty record with supplements to consider. Back in 2015, the retail juggernaut and a few other retailers faced criticism from the New York State Office of the Attorney General for selling "herbal" supplements that either did not contain the labeled substance or which contained ingredients not listed on the label.
Walmart says it has since fixed its labeling, but Ramhold still calls it "disconcerting."
16. Diapers
It's genuinely shocking how much parents pay for diapers. Considering infants can go through up to 12 each day, diapers cost as much as $80 a month, based on statistics from the National Diaper Bank Network.
So if you can find a way to save a little extra at a discount retailer, why wouldn't you?
Well, if you do the math, Walmart does not provide the cheapest option. Amazon Prime members can get a 20% discount on their diaper subscription through Amazon Family and get free shipping. For size 1 diapers, that brings the cost of Amazon's Mama Bear pack down to $24, which is a price you'll find hard to beat elsewhere.
17. Toys
Got a kid's birthday party coming up? Planning to do your holiday shopping for the family? Walmart might seem like the ideal place to save big compared to specialty toy stores.
But while you'll probably have no problem finding exactly what you're looking for, it won't be at the very lowest price. In 2019, Kiplinger compared Walmart's toy prices to a handful of other retailers and found that Amazon consistently offered better deals on the same toys and games.
With a little strategic shopping, you'll always have stocking up on loot in the bag.
18. Gift wrap
When you've gone to the effort of buying someone a present, the presentation matters, too.
INSIDER rounded up a list of the best stores for gift wrap, bags and supplies in 2021. At the top of the list was Target. The site praised its wide selection of types, colors, occasions, patterns and prices.
As for the store with the best value, INSIDER identified Hallmark, which offers both bundles like gift bags and tissue for great prices, or all the fixings sold separately at low prices.
And of course if you're on a tight budget, the nearest dollar store will offer the lowest prices on gift wrap -- but be prepared, the quality won't be the best, either.
19. Luggage
There aren't many things that would turn a sweet vacation sour more quickly than a suitcase that fell apart in the middle of your trip.
Sadly, if you're buying your luggage at Walmart, you may be risking exactly that.
Walmart -- alongside other discount retailers such as Target, Ross, Sears and Burlington Coat Factory -- ranks as one of the worst places to buy luggage, according to a survey from Consumer Reports.
Where should you go instead? The survey suggests you can find tougher and longer-lasting luggage at REI, Luggage Pros, Amazon, L.L. Bean and eBags.com.
20. Tires
Thinking about buying tires at Walmart? You'll want to put the brakes on that idea.
Sure, you can get a good deal, but it likely won't be the best price in town.
Kyle from RatherBeShopping.com compared prices for replacing the four tires on his 2004 Chevy Silverado.
At Costco, it was $817.92 (with the help of a $70 coupon, which he says are almost always available for the warehouse store). At Walmart, the final total was $875.96 -- a difference of $58.04.
Plus, Costco will rotate and balance your tires for free -- a service Ramhold says will cost you $12 per tire at Walmart.
21. High-end electronics
Buying expensive electronics at Walmart may be a case of "just because you can doesn't mean you should."
"Walmart is known as a value-oriented retailer and not primarily known as a consumer electronics store," Brian Meiggs, founder of Millennial Money Guide, explained to GoBankingRates.
"[I] recently went shopping for a drone, and the level of service and accessories was subpar at my local Walmart — not to mention the price was much higher at Walmart."
And even if the price is lower, Ramhold of DealNews.com warned RD.com that with Walmart's house brands, you're likely getting what you pay for -- meaning the quality may be a step down and the product won't last as long as more well-known brands.
22. Books and music
Once again the online juggernaut bests Walmart's already low prices.
If you're looking for entertainment -- whether it be a new book, music or box set of your favorite television show -- instead of walking into Walmart, we suggest checking Amazon.
As Erin Konrad from CouponPal.com explained to MarketWatch, you're more likely to find better prices for these items online than in-store.
And on a rainy weekend when you don't want to leave your bed, you'll be grateful for Amazon's same-day delivery service so you can get started on your next read without having to leave your house.
23. Photos
From family vacations to milestone birthday parties, some snaps are worth printing and saving forever.
At Walmart, you can print 4x6 photos for just 25 cents each. And that's definitely a fair rate.
But if you asked us, we'd say free is always the best price.
These days, some apps and services allow you to make copies of your memorable moments for dirt cheap. With the Shutterfly app, for instance, you can print as many photos as you'd like all for the low, low cost of nothing. And another service called FreePrints charges only for shipping, which generally works out to less than you'd pay at Walmart.
Even a few pennies saved can make a huge difference. For instance, one popular app allows people to build a diversified portfolio just by investing their "spare change."
24. Bedding
The right bedding can make the difference between snuggly slumber and restless repose.
And considering you spend almost a third of your life in bed, you don't want to put your beauty sleep at risk.
Andrea Woroch, a consumer savings expert, told MarketWatch that when it comes to Walmart's bedding, "the price for the quality is not good."
So what's a sleepy shopper to do? Woroch suggests customers check out Macy's for a sale or visit Homegoods and TJMaxx for good prices without having to sacrifice quality.
25. Pet food
If you've run out of kibble and it's an emergency, sure, Walmart is a great place to pick up a bag of pet food.
But we're assuming you like to keep your pet fed on the regular. And unless it's a light eater, that's no small expense.
If your pet has high-end tastes, you should consider a subscription service. According to Urban Tastebud, you can feed your little buddy high-end meals for less than $3 a day.
And of course there's also Amazon, where you can set up automatic pet food purchases, which will net you a sweet discount in the range of 5% to 10% per bag, according to Best Life.
Sponsored
Kiss Your Credit Card Debt Goodbye
Millions of Americans are struggling to crawl out of debt in the face of record-high interest rates. A personal loan offers lower interest rates and fixed payments, making it a smart choice to consolidate high-interest credit card debt. It helps save money, simplifies payments, and accelerates debt payoff. Credible is a free online service that shows you the best lending options to pay off your credit card debt fast — and save a ton in interest.