Proposals would extend the new child tax credit The child credit was expanded for 2021 through the massive COVID relief package Biden signed in mid-March. It's the bill that's been providing most Americans with the more conventional stimulus checks for up to $1,400 each.
Couples who file taxes jointly and earn less $150,000, and individuals who make under $75,000, get tax credits of $3,600 for each kid who's 5 or younger, and $3,000 per child ages 6 through 17.
"With two parents, two kids, that's up to $7,200 in your pocket to help take care of your family," Biden said during his speech. Households are getting up to $1,600 more per child than they did under the previous version of the credit.
Families will receive the first half of the fatter credit in the form of monthly checks of either $250 (per child 5 and under) or $300 (per child 6 to 17) starting in July and continuing through the end of the year. The remainder can be taken as a refund when you file your 2021 taxes next year.
Biden's families plan would continue the child credit expansion — and presumably the checks, too — through 2025.
But that's not enough for several Democrats in Congress, who are pushing to make the larger child credit permanent.
"For our economy to fully recover from this pandemic, we must finally acknowledge that workers have families, and caregiving responsibilities are real," says Rep. Richard Neal of Massachusetts, chairman of the tax-writing House Ways and Means Committee. He has introduced a bill to permanently extend the credit.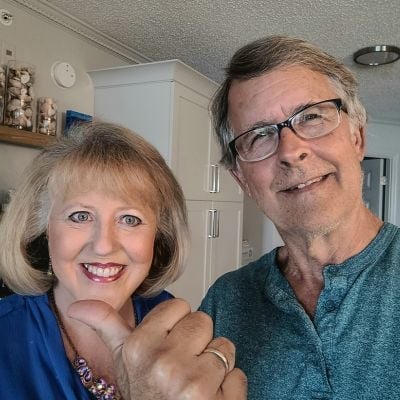 The costs may be a big obstacle Republicans have bristled at the price tag for Biden's families package: $1.8 trillion.
More than $400 billion of that would come from extending the child credit for four years, based on an estimate from the congressional Joint Committee on Taxation that just one more year would cost around $109 billion.
Making the expansion permanent would cost taxpayers roughly $1.6 trillion, according to an analysis from the Tax Foundation.
Republicans and many of the country's business leaders are alarmed by how Biden plans to pay for the child credit extension to 2025 and the rest of his families plan: with tax increases on the wealthiest Americans, including a hike in the top capital gains tax on millionaires to 39.6%.
"Even more taxing, even more spending to put Washington even more in the middle of your life from the cradle to college" is how South Carolina Sen. Tim Scott summed up the president's proposals Wednesday night in the Republican response to Biden's address.
Given the ultra-slim majority that Biden's party holds in the U.S. Senate, all Democrats would have to get behind the families bill in order for it to pass. And that's far from assured, considering the weight Wall Street money still carries with both major parties.
What if your family needs extra cash now? If the bigger child tax credit is extended, your family could be provided with a significant amount of assistance for at least five years. But it's not clear whether Biden has a chance of getting his new plan across the finish line — and that first check in July may seem like a long way off if you're feeling a cash crunch today.
Here are some options to cut costs and earn extra money to fill the gap:
Sponsored
Follow These Steps if you Want to Retire Early
Secure your financial future with a tailored plan to maximize investments, navigate taxes, and retire comfortably.
Zoe Financial is an online platform that can match you with a network of vetted fiduciary advisors who are evaluated based on their credentials, education, experience, and pricing. The best part? - there is no fee to find an advisor.