It doesn't have to be this way. Sit back and watch as your change builds in the Acorns app, real-time, no jar needed.
What is Acorns?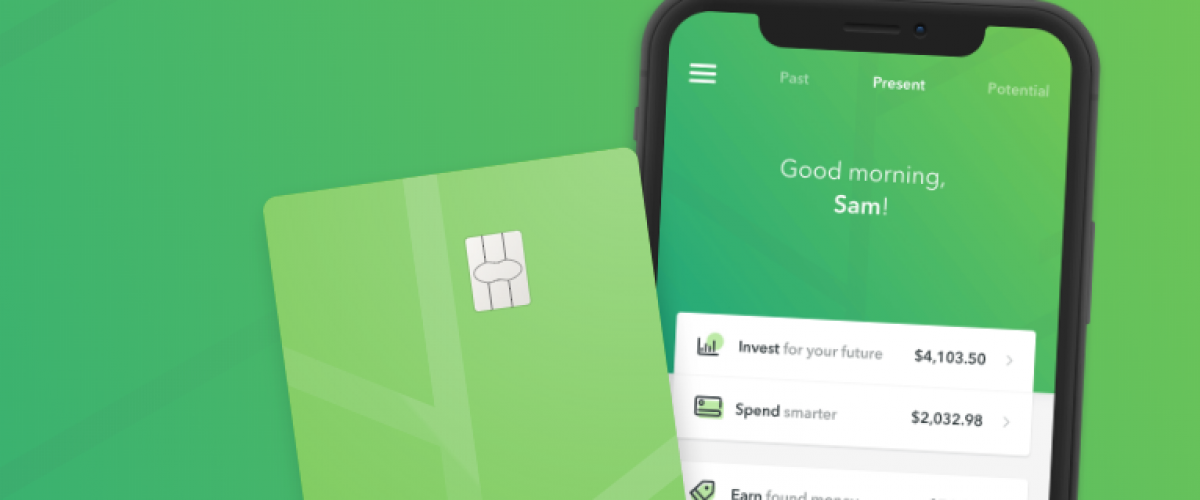 Acorns combines an automated investing service and an automated savings tool into a nifty app.
It automatically saves "spare change" from your credit and debit card transactions and collects it for you. It then puts it into an automated investment account.
Setting up an account takes no longer than five minutes, and the different accounts — which can come with add-ons, like a checking account — charge as little as $1, $2 or $3 a month. That's it. No further minimums, no trade fees.
College students can use Acorns free for four years.
How does Acorns work?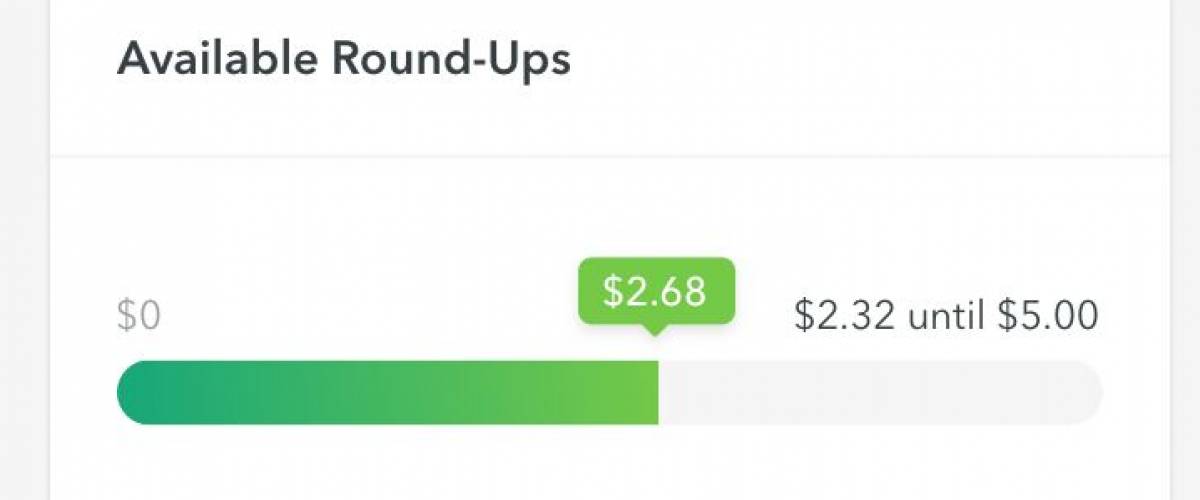 Let's define "spare change" for a moment.
When you spend $2.75 on a coffee using your debit or credit card, the Acorns app will round up your purchase to the nearest dollar as if you used a rare $3 bill from the 1800s.
It takes the 25 cents you would receive as change, and puts it directly into your investment account.
If you buy coffee everyday the change piles up.
Acorns' investment accounts are prebuilt based on your needs. They were created with the help of principles developed by Nobel Prize-winning economist, Dr. Harry Markowitz.
After you offer up your goals and risk tolerance, the app suggests one of five ETF portfolios based on this information.
These five options are engineered to automatically rebalance with the market.
Do you just invest change?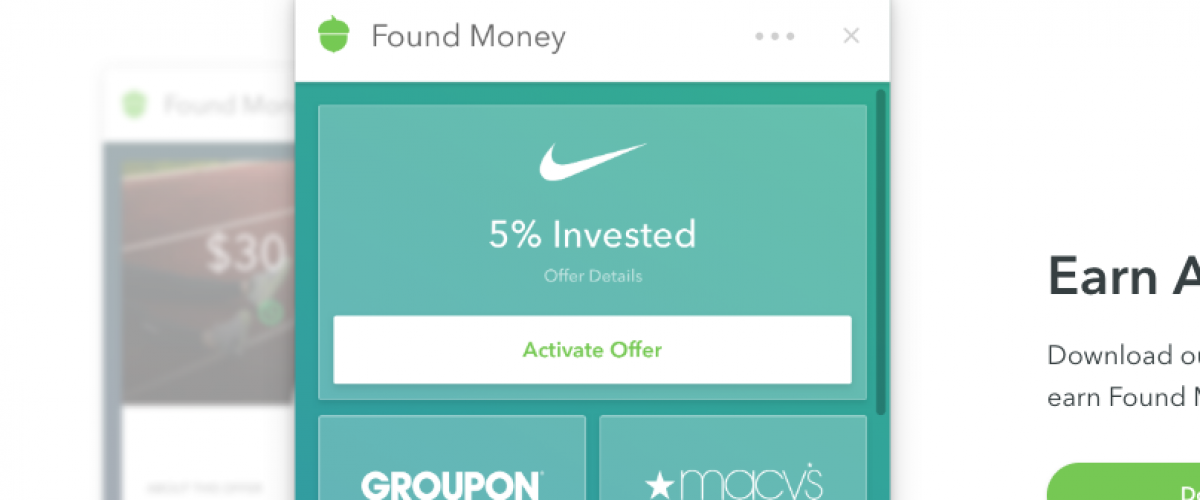 Not at all. You can set up recurring deposits into your account and build your portfolio that way.
You also can directly modify how much the app rounds up — to increase your savings with Round Up Multipliers. With a 2X multiplier enabled, for every 25 cents change you receive, you automatically save and invest 50 cents.
As an added bonus, the app partners with retailers who contribute to your investments with their "Found Money" program. Found Money works like cash back, except the money earned from partnered retailers and stores goes toward your portfolio.
Between Round Up Multipliers, Found Money, and setting up recurring deposits, you can build substantial savings with Acorns. Even better, you can start a retirement fund with Acorns Later.
Acorns Later puts your spare change into an IRA, using the same method as a regular Acorns account. It's a way to get started on a retirement savings plan and watch it grow over the years.
Is Acorns right for you?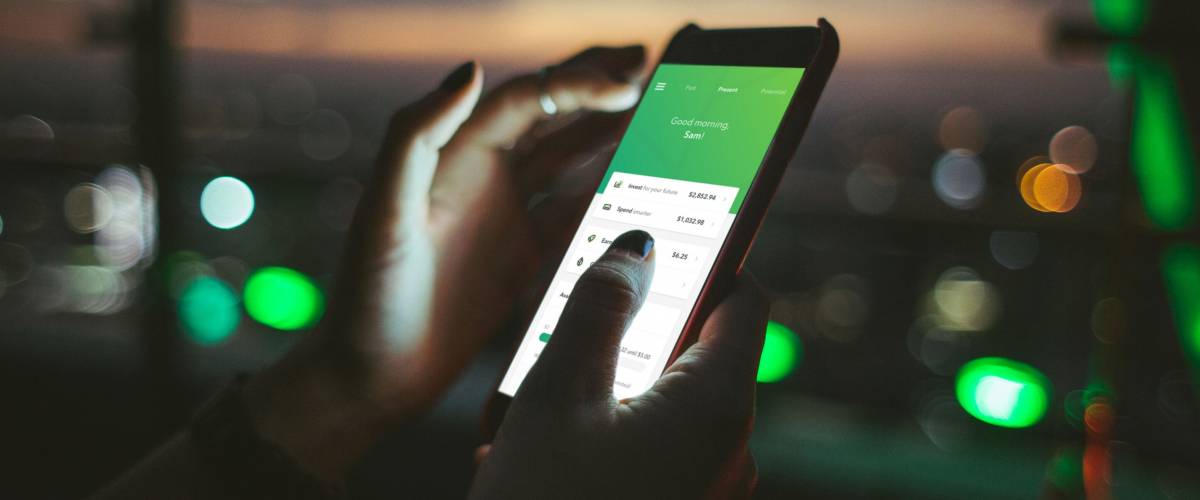 Acorns simplifies investing and savings, and has an intuitive app that helps you track your investments. Found Money and Round-Up Multipliers make Acorns attractive for all types of investors.
You can even open a checking account that automatically comes with a core investment account and Acorns Later account.
Acorns aims to help people who: want a hands-off approach to investing; need encouragement to start saving for retirement; or have trouble saving in general.
The automation of investments and saving spare change through Acorns means even a splurge purchase or an impulse buy contributes to your future. Whether that's short-term future or long-term future is entirely up to you.
Build a better horizon, and open up an Acorns account today.