What's 'woke' got to do with it?
The term woke has been around for decades, having originated in African American Vernacular English in the 1940s. But it only became a household term in the mid-2010s to refer to being "aware of and actively attentive to important societal facts and issues, especially issues of racial and social justice," according to Merriam-Webster's definition.
In that vein, some have accused big businesses of pursuing a "woke agenda" — including ideologies around climate change and other environmental, social and governance issues — at the expense of solid financial returns.
The 94-year-old co-founder of Home Depot (HD) Bernie Marcus took aim at "woke" business leaders earlier this year, stating: "We need leaders who are basically thinking about the shareholders and their employees. And I think today it's all about woke diversity, things that don't hit the bottom line."
More recently, Chamath Palihapitiya, the CEO of Social Capital, coined a popular phrase "go woke, go broke," to imply that culture wars and economic policies in northeastern states have facilitated a migration of wealth and economic power to southern states.
Finally, one of the most outspoken, anti-woke individuals is GOP presidential candidate and Florida Gov. Ron DeSantis. He took aim at Disney Disney (DIS) after the entertainment giant protested Florida's so-called "Don't Say Gay" bill, which banned classroom discussion of sexual orientation or general identity for Florida public school students between kindergarten and Grade 3. They have remained at legal loggerheads ever since and Disney stock has suffered due to the feud as well as its ongoing pandemic recovery and struggling streaming business.
Clearly, certain politicians and influential business leaders are coming down hard on what they perceive to be "woke" companies — but "is it the government's job to regulate companies either way?" Sullivan asked Cruz, adding: "When you look at Florida going after Disney … what's to prevent the other side from doing it also?"
The Texas Sen. replied: "A lot of people are looking at our country and saying: 'What the hell happened? How did we get where we are, where it is so extreme?'" His aim with his new book, he said, is to explain how and why this is happening.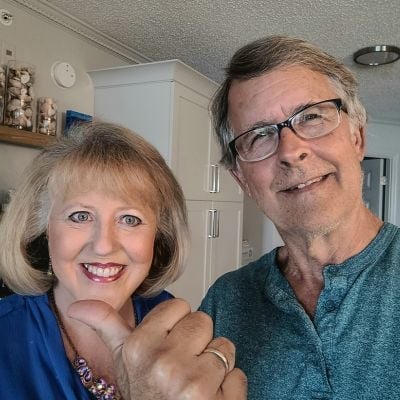 The 'Bud' debacle
The Texas senator's proposed solution to what he sees as the "woke-ification" of corporate America is for consumers to hold businesses to account.
He gave the example of the Bud Light boycott earlier this year after the brand — owned by Anheuser-Busch (BUD) — ran a social media campaign with transgender celebrity Dylan Mulvaney.
Bud Light's partnership with Mulvaney, who has 10.8 million followers on TikTok, was meant to appeal to a younger, broader audience of beer drinkers. But it also drew a tremendous amount of backlash based on the influencer's gender identity.
This led some fans of the beer to start a boycott to show their dissatisfaction with the marketing decision.
"I don't think, in our lifetimes, we've ever seen a major brand light itself on fire as badly as Bud Light did," said Cruz in the CNBC interview. "You had a number of woke executives who looked at the customers of Bud Light and, frankly, they looked down on them. They looked down on them as a bunch of ignorant rubes and what happened is the customers got furious."
That fury contributed to a 19% drop in U.S. sales of Bud Light for the year to date, according to Nielsen data compiled by Bump Williams Consulting. And Anheuser-Busch revealed its latest quarterly results that show a 13% drop in U.S. revenue for Q3.
The popular brew was knocked from its throne as the best-selling beer in America, which Cruz said was a direct "result of declaring war on their customers."
Sponsored
Follow These Steps if you Want to Retire Early
Secure your financial future with a tailored plan to maximize investments, navigate taxes, and retire comfortably.
Zoe Financial is an online platform that can match you with a network of vetted fiduciary advisors who are evaluated based on their credentials, education, experience, and pricing. The best part? - there is no fee to find an advisor.