Zoom Video Communications
When meetings and classes moved online due to the pandemic, business at Zoom Video Communications (NASDAQ:ZM) flourished.
But as the economy reopened and employees started going back to the office, there have been concerns about the growth potential of this video communications company.
Over the past 12 months, Zoom shares have fallen a staggering 63%.
But many people — even some who are not "too lazy" — would prefer to have the option to work from home. And it might not be that detrimental: a Harris Poll survey in May 2022 found that 59% of hiring managers said remote work positively impacted their companies.
The survey also found that 82% of hiring managers at businesses that worked remotely during the COVID-19 pandemic said they planned to continue allowing employees to work offsite.
If the hybrid work environment is here to stay, it would be good news for Zoom.
Benchmark analyst Matthew Harrigan has a 'buy' rating on Zoom and a price target of $102 — roughly 53% above the current levels.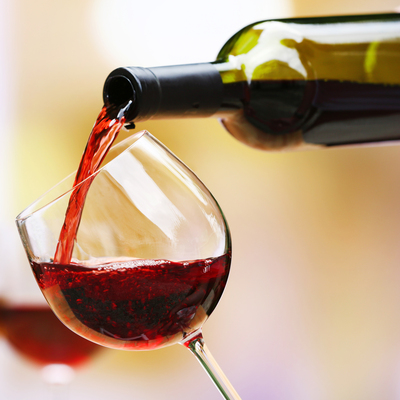 Fine wine is a sweet comfort in any situation — and now it can make your investment portfolio a little more comfortable, too. Now a platform called Vinovest helps everyday buyers invest in fine wines — no sommelier certification required.
Invest Now
Fiverr and Upwork
One of the reasons for the perceived laziness in society is that some people simply don't want to endure the 9-to-5 grind anymore. It's not that they don't want to work — they just don't want that traditional full-time job where all they can look forward to is two weeks of vacation every year.
People want to be their own boss. And companies like Fiverr International (NYSE:FVRR) and Upwork (NASDAQ:UPWK) help make it happen. Their platforms connect freelancers with employers to find work that fits their schedules.
If the gig economy — defined as having a labor market that relies heavily on temporary positions filled by freelancers and independent contractors — is the future, these platforms could thrive.
In fact, they are already churning out impressive growth numbers. In Q3 of 2022, Fiverr's revenue improved by 11% year-over-year while Upwork's revenue increased 24%.
Citi analyst Ronald Josey recently initiated coverage of this group. Josey has a 'buy' rating on Fiverr with a $45 price target — implying a potential upside of 56%.
For Upwork, Josey has given a 'neutral' rating. But the price target of $14 is still 27% above where the stock sits today.
Uber Technologies
You can call them lazy, but some people no longer want to drive. It's not a surprise: cities are way more congested than before, and it's no fun sitting in traffic.
In fact, even high schoolers — who used to look forward to turning 16 so they can get their driver's license — aren't so excited about getting behind the wheel anymore. A survey in 2014 found that only a quarter of 16-year-olds had a driver's license, a substantial drop from nearly half in 1983.
But these days, you don't need to drive a car to get around. Companies like Uber Technologies (NYSE:UBER) make ride-hailing super convenient.
Uber is not a hot stock — shares plunged 42% over the past year. But people are still using its service.
In Q3 of 2022, Uber's gross bookings grew 26% year over year to $29.1 billion. The platform facilitated 1.95 billion trips during the quarter, or approximately 21 million trips per day on average.
Needham analyst Bernie McTernan has a 'buy' rating on Uber and a price target of $54. Since Uber shares trade at around $25.80 today, the price target implies a potential upside of 109%.
Sponsored
Get a piece of commercial real estate
Enhance your portfolio with high-return commercial real estate
First National Realty Partners is the #1 option for accredited investors seeking superior risk-adjusted returns in the grocery-anchored necessity-based retail space.
While commercial real estate has always been reserved for a few elite investors, outperforming the S&P 500 over a 25-year period, First National Realty Partners allows you to access institutional-quality commercial real estate investments — without the leg work of finding deals yourself.
Invest with First National Realty Partners now.