Disney's growth plans
In an investors' presentation on Tuesday at the Walt Disney World Resort in Orlando, Florida, Iger announced the company's plans to spend $60 billion on theme parks and cruise ships — almost doubling its investment — over the next decade, according to a report in the New York Times.
Whether those park investments will happen in the Sunshine State remains to be seen.
"We want to keep growing and investing and have ambitious plans in Florida," Josh D'Amaro, chairman of the parks division, told the New York Times. "For the benefit of our guests, our cast members and the economy of central Florida, we hope the conditions will be there for us to do so."
Meanwhile, the giant is struggling to make its streaming business profitable and figure out a viable future for its television networks.
When announcing Disney's growth plans this week, Iger wrote in a blog post: "We're incredibly mindful of the financial underpinning of the company, the need to continue to grow in terms of bottom line, the need to invest wisely so that we're increasing the returns on invested capital, and the need to maintain a balance sheet, for a variety of reasons.
"The company is able to absorb those costs and continue to grow the bottom line and look expansively at how we return value and capital to our shareholders."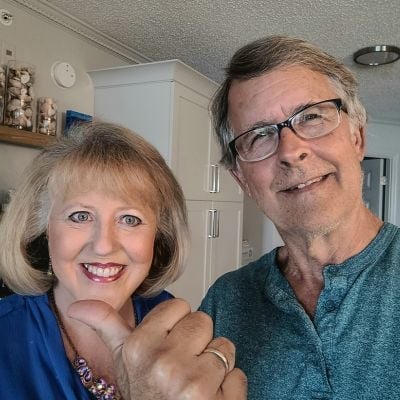 Is this a good move for investors?
After attending the investors' presentation in Orland, Needham media analyst Laura Martin wrote a report, which was then obtained and shared on X by CNBC host Kelly Evans.
In the report, Martin says the company's pivot from streaming (via Disney+) to parks, ships, hotels and timeshares got her wondering about what the move might reveal about what Disney assumes will be its growth drivers for the next decade. And she appeared skeptical that parks is the correct focus for the company.
"We worry that the strong margins and ROICs (return on invested capital) at Parks today are related to the cyclical rebound from the forced COVID park closures in 2020 and 2021, and therefore $60 billion of capital allocations are being made based on unsustainable and elevated profit margins," she wrote.
"The ROICs of physical assets is almost always lower and riskier than the virtual world. We like the idea that growth can return to [Disney], but we believe that [Disney's] valuation multiple based on Park [revenue] growth would be materially lower than expected [revenue] growth for films, TV and streaming, as it has been historically."
Sponsored
Follow These Steps if you Want to Retire Early
Secure your financial future with a tailored plan to maximize investments, navigate taxes, and retire comfortably.
Zoe Financial is an online platform that can match you with a network of vetted fiduciary advisors who are evaluated based on their credentials, education, experience, and pricing. The best part? - there is no fee to find an advisor.