1. Neiman Marcus The magic of the Christmas Book might become a thing of the past.
Neiman Marcus filed for bankruptcy in early May and became the first department store company to take that step in the COVID-19 era. The luxury retailer — which also owns the Bergdorf Goodman and Last Call chains — has been in financial distress for years, with nearly $5 billion in debt.
Coronavirus shutdowns pushed Neiman Marcus to the limit. It announced at the end of March it would furlough nearly its entire workforce of 14,000. The few who were left took pay cuts.
The fate of all those employees is a good reminder to take some basic steps to protect your money from the pandemic, if you haven't already done that.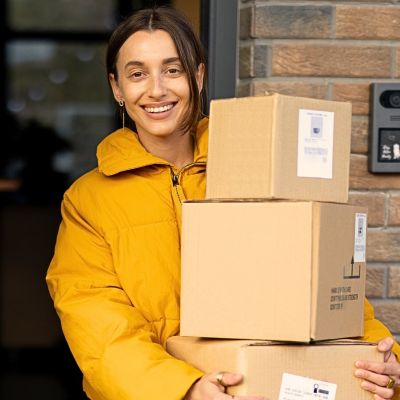 Capital One Shopping's browser add-on automatically applies coupon codes as you shop online. It's absolutely free – plus it takes only two clicks to install. Add the Capital One Shopping browser extension today and start earning discounts of up to 50% on the things you already buy.
Install for Free
2. J.C. Penney One of America's largest and oldest department store chains has been brought to its knees by the pandemic.
J.C. Penney, a mainstay at malls across America, has filed for bankruptcy and tells federal regulators it plans to permanently close 242 of its stores, close to 30% of the total. CEO Jill Soltau says the coronavirus pandemic has created "unprecedented challenges" for the company.
"The American retail industry has experienced a profoundly different new reality, requiring J.C. Penney to make difficult decisions in running our business to protect the safety of our associates and customers and the future of our company," Soltau says in a news release.
J.C. Penney got its start in 1902 as a dry goods store opened in Wyoming by James Cash Penney. The chain has been in decline since its heyday during the second half of the last century.
3. Lord & Taylor Lord & Taylor's 38 luxury department stores were shut down by COVID-19 stay-at-home orders, and multiple media reports say they may never really reopen.
Media organizations including CNBC and Reuters report that the nearly 200-year-old retailer (founded in 1826) plans to hold going-out-of-business sales at its stores as soon as coronavirus restrictions end.
L&T has already lost its ornate flagship store on New York's Fifth Avenue; it was sold off last year to the co-working giant WeWork.
If you've got some money to burn on discounted tops at a Lord & Taylor liquidation sale, don't forget to pay yourself first and invest for the future.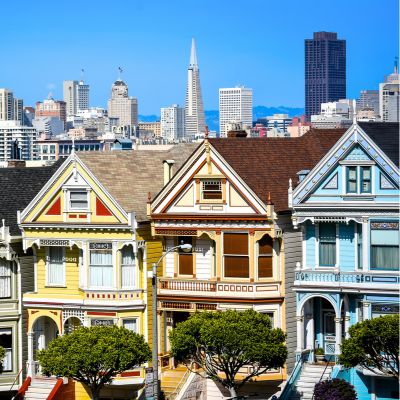 Believe it or not, you don't need millions, or even hundreds of thousands to invest in real estate. Arrived is an online platform where you can invest in shares of rental homes and vacation rentals without the headaches of being a landlord.
Learn More
4. True Religion This L.A.-based purveyor of designer jeans filed for Chapter 11 bankruptcy on April 13, making it the first major retailer to do so as a result of the coronavirus lockdown.
True Religion has seen sales drop by 80% since shuttering its stores and is seeking a court order that will allow it to skip paying rent for 60 days.
Even before the pandemic, things were looking grim. In 2017, True Religion permanently closed 27 locations following its first Chapter 11 bankruptcy. Between 2019 and 2020, it posted a net loss of $50 million.
In short, True Religion needs a miracle.
5. Olive Garden Olive Garden has been serving up family-style Italian cuisine for more than 35 years, but its reputation as a place to get together and socialize has become a major liability during the pandemic.
The casual dining chain's parent company, Darden Restaurants, announced in March that all of its locations are now to-go only. That doesn't bode well for Olive Garden, whose motto is: "When you're here, you're family."
Darden says sales at some of its restaurants have fallen by up to 60%.
For now, Olive Garden needs to convince customers that those breadsticks taste just as good at home.
6. Sears and Kmart Once retail titans, Sears and Kmart — both currently owned by Transformco — have seen their stature diminish substantially over the past decade. The coronavirus could deliver the deathblow.
The two chains have experienced losses of $12 billion since 2010, the last profitable year, and have been steadily closing stores as a result. In 2005, when Sears merged with Kmart, the combined company had 3,500 locations — but as of February 2020, the total was down to 182.
All of Sears' remaining locations have been shuttered during the pandemic, and most employees have been furloughed. Some Kmart stores that contain pharmacies and sell groceries remain open, but bankruptcy for the two chains could be close at hand.
7. J. Crew The pandemic couldn't have come at a worse time for preppy retail mainstay J. Crew. Saddled with $1.6 billion in debt, the company announced plans in late 2019 to spin off its popular denim brand, Madewell, into a separate publicly traded company to turn its fortunes around.
Unfortunately, those plans crumbled when the coronavirus began to spread, and investors became wary about the future of the retail sector. With its stores under lockdown, J. Crew filed for bankruptcy in early May and became one of the first major retailers to go broke during the crisis.
The company says it plans to reopen its stores once it's able. But hold on to those J. Crew catalogs, because they could soon become collector's items.
8. Chili's Sit-down restaurant chains like Chili's are trying to reinvent themselves as takeout-only spots for the social-distancing era. But it's a struggle.
Parent company Brinker International says in a news release that while most Chili's locations are still open — for carryout and delivery only — sales are down two-thirds from a year ago.
Consumers may no longer think of Chili's when they wonder where to get dinner, analysts say. People go to Chili's for the experience of dining in; plus, there are no drive-thrus.
Brinker's CEO and other executives are taking 50% pay cuts to help reduce expenses.
9. GameStop Though Gamestop tried its hardest to argue for status as an essential service, it just isn't.
This video game retailer was already struggling before the pandemic as more and more consumers buy games through their console's digital marketplace. Delays to major releases like The Last of Us Part II aren't helping.
And now, with non-essential goods getting delivered on an inconsistent basis, loyal in-store shoppers are more likely than ever to switch to the convenience of digital downloads. You'll wait just minutes instead of days, and by using a credit card instead of cash, you can earn some money back. (A few cards offer as much as 10% cash back on some purchases.)
The troubled chain plans to close 320 stores this year, announcing 300 of those closures in late March.
10. Pier 1 Imports The last great purveyor of papasans was going to shut down more than half of its roughly 900 locations even before the pandemic. It filed for Chapter 11 bankruptcy in February.
Now Bloomberg reports that Pier 1 has a potential buyer lined up to pick up the scraps — but it may be forced to close more than 800 locations instead. The company's bankruptcy proceedings are stalled while the public-health crisis continues.
The chain can't even catch a break with its liquidations sales. With stores closed to shoppers, it doesn't matter how big a discount you give on owl-shaped cookie jars. No one's buying.
11. Forever 21 Former fast-fashion darling Forever 21's recent fall from the spotlight spells trouble for the chain as the pandemic drags on.
After the retailer filed for bankruptcy in 2019, Forever 21 struck a deal with several buyers in February of this year. Now the coronavirus has cast the chain's recovery plan into doubt, with all planned liquidation sales pushed back and all locations temporarily shuttered.
The company's next shot at forever remains in flux for the near future.
12. Ascena Retail (Ann Taylor) Ascena — the retailer behind clothing chains including Ann Taylor, Loft, Lane Bryant and Justice — was on bankruptcy watch lists before the coronavirus hit.
Its stores are primarily found in malls, and many of those were sputtering back when they were still open. Last year Ascena sold off its Maurices chain and shut down its hundreds of Dressbarn stores.
Now, CEO Gary Muto says the COVID-19 shutdown is having a "severe impact" on the business. Ascena has reduced salaries and furloughed its store associates and many corporate employees. Muto himself is taking a 50% pay cut.
13. Dave & Buster's Will the fun and games end at Dave & Buster's?
The chain has been hit hard by the pandemic and recently warned investors that there's a good chance it may not be in business in a year, according to Bloomberg Tax.
Each of D&B's roughly 140 locations is a combination arcade, sports bar and restaurant — in that order. People don't necessarily go there for the food, so rather than offer carryout the company has completely shut down all its stores.
Observers predict Dave & Buster's will struggle once it's time to reopen. Consumers may be fearful of handling arcade games in a crowded place.
14. David's Bridal Like an exhausted bride who gets her second wind on the dance floor, David's Bridal made it through a 2018 bankruptcy ready to reposition itself as a lower-priced bridal retailer with a better presence online.
But the coronavirus has knocked the company off its feet again.
The chain has temporarily shut down its more than 300 stores. Meanwhile, social-distancing requirements and economic pressures have led couples to scale back or postpone their weddings.
David's has been forced to furlough employees, slash executive salaries and find other ways to cut costs.
15. Steak 'n Shake Before the pandemic, Steak 'n Shake was losing so much money that the CEO floated the idea of dropping cherries from its milkshakes to save $1 million annually.
Now the coronavirus is turning up the heat. Most locations have stayed open during the pandemic but are offering only carryout and delivery. Moody's Investors Service recently downgraded Steak 'n Shake's credit rating, warning that the company is in danger of defaulting on its loans. (If only big companies could use Credible.)
The chain closed more than 100 locations over the last year but planned to reopen some to offer counter service, instead of the traditional table service. That change may no longer come in time.
Sponsored
Kiss Your Credit Card Debt Goodbye
Millions of Americans are struggling to crawl out of debt in the face of record-high interest rates. A personal loan offers lower interest rates and fixed payments, making it a smart choice to consolidate high-interest credit card debt. It helps save money, simplifies payments, and accelerates debt payoff. Credible is a free online service that shows you the best lending options to pay off your credit card debt fast — and save a ton in interest.