What is the HIRO mortgage program? The HIRO loan program was introduced by Fannie Mae in 2018. HIRO makes it possible for homeowners with Fannie Mae-owned loans who have little to no home equity to qualify for a refinance loan.
For most homeowners, building home equity is as simple as just making your monthly mortgage payments year after year. But for some homeowners, falling home prices in their area make it impossible to build equity — and thus impossible to qualify for refinancing.
When this program was introduced in 2018, home prices had been rising at a national level, but certain areas of the country were seeing home values decrease. HIRO was created to help homeowners in those areas who'd seen a drop in the value of their homes be able to refinance their loans without needing to meet the traditional home equity thresholds.
What does High LTV mean? Your loan to value (LTV) ratio is the difference between the amount you borrow for a mortgage and what your home is actually worth at a fair market value.
When you first take on a mortgage loan, you'll generally be required to make a down payment. Your down payment will be the first dent you'll make in reducing your LTV. Most conventional mortgage loans require you to put down at least 5%, ideally 20%. Following that guideline, you would have an LTV in the range of 95% to 80%, depending on the size of your down payment.
After that, your LTV will decrease as your home equity increases. It generally takes a while to build home equity, especially with a longer-term loan where most of your first payments go towards interest.
But regularly making payments should slowly chip away at your principal balance. Keeping on top of your payments should not see your LTV increase.
Unfortunately, through no fault of their own, some homeowners saw that happen. As the value of their homes dropped, they watched their home equity shrink alongside it.
Most loan programs require homeowners to have a significant amount of equity in their homes to refinance. So if they're locked in at a high-interest rate that's making keeping up with their payments challenging, these homeowners might reasonably feel stuck between a rock and a hard place.
HIRO, and the other low-equity loan programs it has replaced, gives struggling homeowners an opportunity to refinance their loans at more affordable interest rates.
While it may sound too good to be true, Fannie Mae and the mortgage lenders benefit here too. Borrowers with more affordable loans are more likely to be able to keep up with their payments and will present a lower risk of default.
How high is high enough?
Some borrowers may actually have too much equity in their homes to qualify for the HIRO program.
For a single-family home, you'll have to have an LTV of at least 97.01%. If you're refinancing a second home, the minimum LTV is 90.01%. And investment properties with one to four units are eligible with a 75.01% LTV.
There's no maximum LTV for 30- and 15-year fixed-rate mortgages, but adjustable-rate mortgages (ARMs) are capped at 105% of the property's value.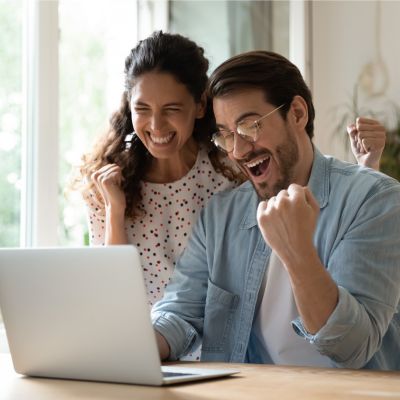 Compare current mortgage rates from top national lenders. Get the best rate for your purchase or mortgage refinance.
Compare Rates
How should it help? In order to ensure this refinancing option improves the borrower's situation, Fannie Mae dictates the loan must benefit the recipient in at least one of the following ways:
Reduce the borrower's monthly principal and interest payment.
Lower their interest rate.
Shorten their amortization term.
Provide a more stable mortgage product, such as moving from an adjustable-rate mortgage to a fixed-rate mortgage.
What is HIRO replacing?
Back in 2009, the Federal Housing Finance Agency (FHFA) introduced a federal mortgage refinance program called the Home Affordable Refinance Program (HARP), designed to help underwater homeowners.
At the time, the FHFA estimated it could help four to five million American homeowners through HARP loans. By the time HARP expired in 2018, 3.5 million homeowners had taken advantage of the program's looser home equity requirements to refinance their loans.
In 2018, along with HIRO, the Freddie Mac Enhanced Relief Refinance (FMERR) program was introduced as a HARP replacement, filling the gap for homeowners with low equity. FMERR expired in the fall of 2019.
HIRO and FMERR (before it ended) were created for Fannie Mae or Freddie Mac borrowers who missed the window to take advantage of HARP. If you've already refinanced under HARP, you won't be eligible for a HIRO loan.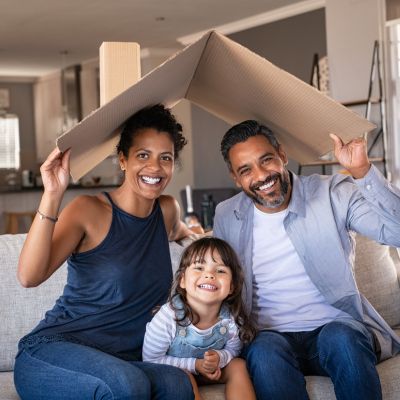 Home insurance is an essential expense – one that can often be pricey. You can lower your monthly recurring expenses by finding a more economical alternative for home insurance.
SmartFinancial can help you do just that. SmartFinancial's online marketplace of vetted lenders allows you to quickly shop around for rates from the country's top insurance companies, and ensure you're paying the lowest price possible for your home insurance.
Explore better rates
How do I qualify for a HIRO loan? First, you'll have to confirm your loan is already owned by Fannie Mae. The mortgage giant has a lookup tool on its website for that purpose.
This program is reserved for loans opened on or after Oct. 1, 2017. But your loan must also be at least 15 months old to qualify.
Finally, eligible applicants must have made no late payments longer than 30 days over the last six months and a maximum of one 30-day late payment in the last 12 months.
What about traditional loan requirements? Through HIRO, Fannie Mae doesn't require a minimum credit score. Since you recently qualified for a Fannie Mae loan, you've already demonstrated that you have a good financial history.
Most of the time, you'll be waived from the typical loan's debt-to-income (DTI) ratio requirements. Since you've already met the program's no-late-payment criteria, Fannie Mae will take that as sufficient evidence that you can keep up with your mortgage payments, especially when it's about to become more affordable.
Also, your home typically won't need to be appraised for a HIRO loan. In case your mortgage lender does request an appraisal, you don't have to worry about the appraised value of your home being too low.
However, if your payment will increase by 20% or more — if you're removing a borrower from the loan or if you trigger the program's Alternative Qualification Path — your lender will have to run your financials through the DTI ratio.
Any situation where changes to the refinanced loan are significant enough that the lender needs to requalify the loan will put you on the Alternative Qualification Path.
Your mortgage lender may also have its own set of requirements for refinancing. If you're not sure whether your situation will warrant a closer look at your finances or a home appraisal, you should check with your lender.
Additional requirements While you'll be off the hook for the credit and debt requirements of a traditional loan, you will be asked to prove you can make your monthly mortgage payments going forward.
You'll need to offer your mortgage lender one of the following as proof of income:
Verbal confirmation that at least one borrower is currently employed or self-employed.
Documentation of non-employment income, like a pension.
Documentation of sufficient cash reserves for at least 12 months of your new housing payment. This includes all applicable taxes, insurance and other costs.
If your current loan has a mortgage insurance requirement, you'll have to transfer that over to your new loan.
But if you don't currently have mortgage insurance and you meet all the other eligibility requirements, you won't be asked to take on that additional cost with your new loan.
Next steps Refinancing rates through this program are generally in line with other loan programs, but as with any loan program, you should shop around for a few different options before you commit to one.
Once you've confirmed you're eligible for the HIRO loan program, you're not required to refinance with your current mortgage lender. Explore a few options and shop around for the best rate.
Our mortgage calculator can help you figure out exactly how much your new payments will be once you refinance.
Just because you're underwater right now, it doesn't mean you'll be left to drown. A HIRO loan may be just the life raft you need to get yourself a more affordable mortgage. Before long, you'll finally feel like you can catch your breath again.
Sponsored
Secure your retirement with a reverse mortgage
If you're low on cash savings and investments but have wealth in your home, a reverse mortgage is a great option for covering retirement expenses.
Mutual of Omaha is a trusted insurance provider that helps you make the most of your home equity.