Can I buy a house with bad credit?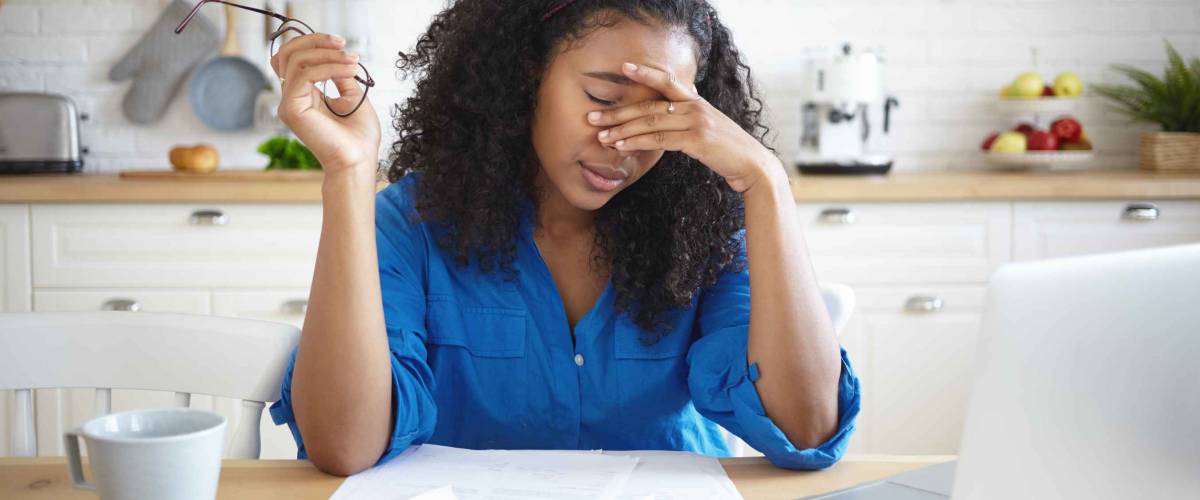 Your standard FICO credit score ranges from 300 to 850. There are no formal categories, but it can help to assess your score like this:
Exceptional: 800 or higher.

Very good: 740 to 799.

Good: 670 to 739.

Fair: 580 to 669.

Poor: 579 or lower.
To qualify for a conventional mortgage, lenders will typically expect you to have at least a 620 credit score. As you can see, that falls within the "fair" range, so you don't need to be perfect to buy a home.
But we know when you say "bad credit," you probably mean more in the lower range of bad.
Government-backed loans are even more lenient. As long as you have at least a 10% down payment, your score can go as low as 500 and you can still qualify for a loan backed by the Federal Housing Administration (FHA).
Plus, when mortgage lenders consider potential borrowers, they look at the full picture. Your credit score is important, but you may be able to make up for it if you have significant cash reserves, manage your debts well and are ready to put down a hefty sum for your down payment.
How to Get a Mortgage.
Just break the mortgage process down into a few smaller steps. Here's how.
See Guide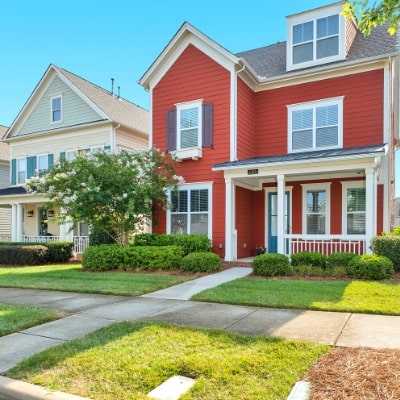 The right homeowners insurance policy protects you, your loved ones and your home.
Find the coverage you need at the most competitive rate in your area. Compare quotes from over 200 insurance companies with SmartFinancial.
Compare Now
How to buy a house with bad credit Now that you know it's not impossible, let's get into how exactly you'll be able to secure a mortgage with bad credit.
Shop around
Whatever your credit score, it's wise to shop around for a home loan instead of just looking at one lender.
Comparing mortgage offers will ensure you find the best terms and best interest rate, which is even more important when you are shopping with bad credit.
Any lender that's willing to work with you will probably apply a higher mortgage rate to accommodate for the risk you seem to pose. However, some will be more gentle about it than others.
Check your options
Different loan programs are designed for different types of borrowers, including people with a rocky credit history.
Go over your options and don't be discouraged. Keep looking for a program that fits your profile.
Conventional
This is the most common type of mortgage, sourced through the private market.
Conventional loans are known to have the most rigorous standards, and you'll generally need at least a 620 credit score to get one.
Of course, if you have a solid income, low debt and can offer a larger down payment, your lender may be willing to be flexible.
FHA loans These loans, backed by the Federal Housing Administration, were created many decades ago to help more Americans achieve the dream of homeownership. As such, they're much more accessible for households with low funds and bad credit.
The minimum down payment for an FHA loan is 3.5%, but you'll need a credit score of at least 580 to qualify. Now, if you're able to increase your down payment to 10%, you can squeak by with a credit score as low as 500.
Those aren't the only requirements, however. You will need to fall within certain limits for your income and the home's purchase price. The home in question will also have to meet the FHA's safety and security standards.
If you're new to the country or choose not to use credit in your daily life, you can actually get an FHA loan without a credit history at all. You would, however, need to show a lengthy history of on-time rent or other payments.
VA loans
These loans, backed by the Department of Veterans Affairs, help active-duty members of the military, veterans and eligible spouses find affordable housing.
With a VA loan, there's no down payment required whatsoever. But you'll generally need about a 620 score to qualify and you'll have to pay a sizable funding fee.
USDA loans
USDA loans are sponsored by the United States Department of Agriculture to help Americans in rural areas of the country secure affordable housing.
This program requires that the home be in a rural area. But you get a lot of leeway on the definition of "rural" — many suburban areas count, too.
As with VA loans, USDA loans do not require a minimum down payment. The USDA prioritizes Americans who currently don't have access to "decent, safe and sanitary housing" or those who cannot secure loans from other traditional sources.
But you'll also generally need a 640 score or higher to qualify for this type of loan.
Co-signer If you're really stuck with no other options, you could see whether a friend or family member would be willing to co-sign on a loan.
This is an approach you should only use if you're confident you can keep up with your payments because you're putting your loved one's financial well-being on the line, too.
If you default or die, they're just as responsible for your debt. And if your payments are late or you miss any, their credit will suffer, too.
First-time homebuyer programs
Depending on where you live, your state may have one or more first-time homebuyer programs to help low- to moderate-income households.
You may be able to qualify even with a low credit score and a small down payment.
Even if you've owned a home in the past, most programs include individuals who haven't owned a home in the last three years.
Down payment assistance
Most of the state-level first-time homebuyer programs include "down payment assistance" to help you cover your down payment and closing costs.
They can be loans with very favorable terms or grants that you never have to pay back.
Some of these loan programs aren't just exclusive to first-time buyers, so don't rule assistance out before looking into it.
If you can't find anything suitable in your area, ask your lender about additional support. There may be some programs your research isn't turning up. Some community associations run support programs for would-be buyers, for example.
Make a bigger down payment
With most home loan programs, lenders are willing to be flexible if you offer a larger down payment. It lowers your loan to value (LTV) ratio, which is a measurement of how much you borrow versus the home's actual cost.
The lower your LTV, the less risk your lender takes. And the less risk you pose, the more likely your lender is to grant you a loan.
Avoid other impacts to your credit
When you're about to start the homebuying process, or if you're in the middle of it, it's a good idea to hit pause on any other big purchases and avoid taking out new credit cards or loans.
Though a long history with credit will improve your score, new applications will cause a temporary drop.
You don't want to risk further damaging your credit before you can secure a loan.
How to Get Pre-Approved for a Mortgage
A stress-free walkthrough on how to get a pre-approval letter.
See Guide
Improve your credit score While it's possible to get a home loan with bad credit, that doesn't necessarily mean you should. Even if you have the foresight to shop around for better terms and interest rates, your options are much more limited.
You may want to consider taking some steps to improve your score as much as possible before you move ahead with a mortgage. A poor mortgage rate will cost you thousands over the course of your loan.
Now, there are all kinds of good reasons why your credit score may have taken a hit: a sudden illness, a job loss, unexpected expenses. But it doesn't have to haunt your finances forever.
First, you'll need to know where you stand. Use the website Credit Sesame to take a free look at your credit score online. Once you know your score, you can decide how best to approach improving it.
Increase your credit available
Of all the factors that influence your credit score, the amount of credit you have available is the best to target. It has a major impact, and you may be able to improve it quickly.
You can either ask your credit card company to increase your limit — or you can get to work paying down your balance. That will decrease your "credit utilization" and bump up your score.
Of course, paying off debt is no easy feat, but you might be able to make things simpler and faster with a debt consolidation loan.
Build a longer credit history
Your payment history also plays an important role. It can take a while, but simply using a credit card or loan responsibly will improve your score over time.
A company called Self offers credit builder loans designed to help people with poor credit or thin credit histories boost their score while saving money.
Report mistakes and out-of-date records
Pull your credit report — you can get one for free — and go through it line-by-line for any potential errors.
If you find anything you think is incorrect, write to the credit reporting company and detail your position. If you can, provide them with information or documents to support your claim.
And if more than seven years have passed (or 10 years in the case of a bankruptcy), these negative details shouldn't still be on your report. If that's the case, be sure to report it and have them removed from your records.
The Federal Trade Commission has more information on disputing these claims.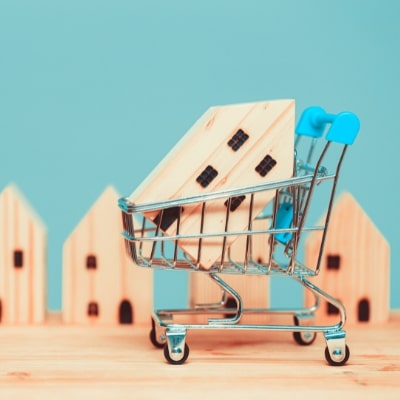 Compare current mortgage rates from top national lenders. Get the best rate for your purchase or mortgage refinance.
Compare Rates
Frequently asked questions Can I buy a house with bad credit but good income?
Yes. It's possible to have bad credit but ample savings and a solid income. As always, you'll want to shop around to a few lenders to see who has the best offer for someone in your situation.
You may still find your credit score limits you to higher interest rates, but more money in the bank and more money down will help lower your risk as a borrower. The lower your risk, the more likely you can secure a decent loan.
What if I have bad credit and no money to put down?
As we saw with VA and USDA loans, it's not impossible. But it really depends on who you are and how bad your score really is.
There are a few no- to low-down-payment options for prospective homebuyers. But it's generally easier to secure a loan with at least some money down when you have bad credit.
If saving up isn't an option for you, spend some time improving your credit score. Even if you can't completely eliminate your debt or instantly extend your credit history, a few basic steps will help.
Can you buy a house with bad credit and a co-signer?
Absolutely. But as we cautioned earlier, this is something you should only attempt when you're confident you can keep up with your monthly payments.
Asking a friend or family member to potentially assume the full cost of your loan is no small favor. Make sure you both fully understand the implications of this and you're ready to shoulder the responsibility of the loan before you sign on the dotted line.
Sponsored
Get peace-of-mind on your home insurance
Homeowners insurance buys you peace of mind. But are you sure you're not paying too much for home insurance?
SmartFinancial compares quotes from over 200 insurance companies to check for discounts and help you find lower rates in your area.
Use SmartFinancial right now and stop overpaying for home insurance.