First-time homebuyer programs in Washington
These programs are not all exclusively for first-time homebuyers. Veterans and individuals buying homes in the state's targeted areas may also qualify for assistance.
However, these programs are primarily for lower-income households, so your household's income cannot exceed $145,000.
Home Advantage Program
This program is designed to help residents secure a good interest rate on a home loan. Working through one of the commission's participating lenders, you'll qualify for a 30-year mortgage with a special interest rate as well as down payment assistance of up to 4% of your total loan.
You can find the Home Advantage rates on WSHFC's website.
Home Advantage Down Payment Assistance
WSHFC recognizes that for many households, a significant hurdle to becoming a homeowner is the down payment and closing costs.
The commission lowers this barrier by offering loans you can use to pay these upfront costs. You'll need to have a mortgage through the Home Advantage program and a minimum credit score of 620.
With the Home Advantage DPA, you can qualify for up to 4% of the total loan amount or up to 5% if you use WSHFC's conventional HFA Preferred loan.
The loan has a 0% interest rate, and you won't need to make any payments for 30 years.
More: How the mortgage underwriting process works
Home Advantage Down Payment Assistance – Needs Based Option
This down payment assistance program also requires you to have a Home Advantage mortgage.
With the needs-based program, you can receive a loan of up to $10,000, with a 1% interest rate. Payment will still be deferred for 30 years.
Because this is a needs-based program, you'll have to meet specific household income limits: no more than $113,300 in King/Snohomish and $89,800 in all other counties. However, if you are a veteran, you are exempt from the assessment of need.
Opportunity Downpayment Assistance Loan Program
The Opportunity program helps first-time homebuyers — and those buying in targeted areas — secure a mortgage with a below-market interest rate.
To qualify for help, you'll have to fall within your region's income limits, and your loan cannot exceed $510,400.
You'll also have to qualify for one of the commission's compatible down payment assistance loans, including the Opportunity DPA — unless you're buying a brand-new property that's never been occupied.
More: Calculate how much house I can afford
Opportunity DPA
Opportunity is a down payment assistance program that offers up to $10,000 in the form of a second mortgage. It's tied to the House Key Opportunity Program, so you need to qualify for the primary mortgage first.
The down payment assistance loan comes with a 1% interest rate, but payment will be deferred for 30 years.
More: Compare the best mortgage lenders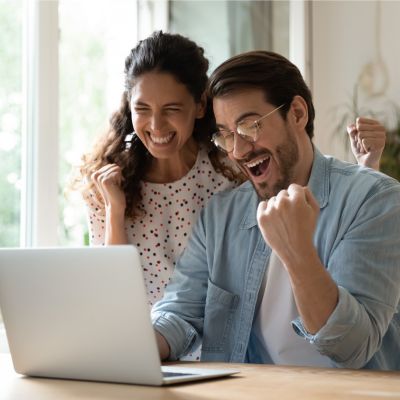 Compare current mortgage rates from top national lenders. Get the best rate for your purchase or mortgage refinance.
Compare Rates
Do you qualify for first-time homebuyer programs in Washington?
WSHFC's programs help buyers in Washington State secure loans with a lower monthly mortgage payment, making homeownership more accessible to a wider range of families.
Before you start cruising the homes for sale where you live, you must first attend a commission-sponsored homebuyer education seminar. You'll receive a certificate that is good for two years.
From there, you'll work with one of the WSHFC's participating mortgage lenders to get the process going. The WSHFC does not directly grant mortgage loans.
Because of that, you'll also have to meet the standard requirements for your chosen type of loan at the participating lender.
More: Get your free credit score and credit monitoring from Credit Sesame.
Nationwide first-time homebuyer programs
To get a "conventional" mortgage in the private market, you'll often need a credit score of 620 and at least 5% of the price of the home for a down payment.
Not everyone has a score that high or that much cash on hand. Luckily, the federal government has a number of nonconventional mortgage options that can help first-timers break into the market.
More: Compare savings accounts to grow your money for a down payment
FHA loans
Federal Housing Administration (FHA) loans were created in 1934 to help more Americans become homeowners. At the time, fewer than half of American households actually owned their homes. Since its creation, the FHA has insured more than 46 million mortgages.
FHA loans typically have a minimum credit score of 580 and a 3.5% down payment, but if you put down more money upfront, you could qualify with a score as low as 500. Keep in mind, if your down payment is less than 10%, you'll also have to pay a mortgage insurance premium.
More: FHA loan requirements
VA loans
Congress passed the act that created these loans in 1944 with a goal to increase benefits to veterans. As a result, the U.S. Department of Veterans Affairs (VA) can guarantee or insure home loans made to veterans by a number of lending institutions.
VA loans are available to active service members, veterans and some surviving military spouses. Borrowers have to pay a funding fee but aren't required to offer a down payment or pay mortgage insurance.
USDA loans
Similarly, USDA loans, which are targeted to lower-income rural and suburban Americans, don't require down payments or private mortgage insurance. These loans are guaranteed by the United States Department of Agriculture.
Borrowers will have to pay an upfront 1% guarantee fee and an annual 0.35% fee with these loans, but that generally averages out to less than what you'd pay in mortgage insurance with another loan.
The USDA is pretty strict about who qualifies for these loans, income-wise. The current income limits in most parts of the U.S. are $86,850 for one- to four-member households and $114,650 for five- to eight-member households, but the thresholds may be higher if you live in a county with a steeper-than-average cost of living.
The USDA's website allows you to search for the exact limits in your region.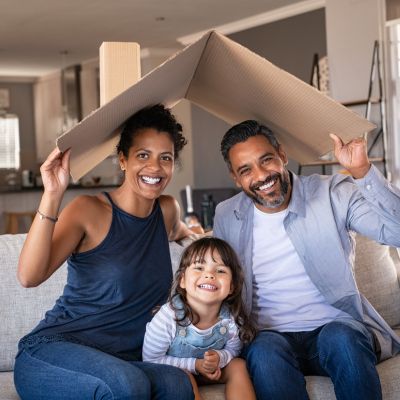 Home insurance is an essential expense – one that can often be pricey. You can lower your monthly recurring expenses by finding a more economical alternative for home insurance.
SmartFinancial can help you do just that. SmartFinancial's online marketplace of vetted lenders allows you to quickly shop around for rates from the country's top insurance companies, and ensure you're paying the lowest price possible for your home insurance.
Explore better rates
Next steps for homebuyers
Now you know what programs are out there to help you. But where do you even start?
Well, in almost every case your credit score is crucial. If you don't know your score, a free service like Credit Sesame can help you find it.
Some of these programs have credit score requirements, but don't despair if yours comes up short. There are some great options out there, like Self credit repair, that will help you get the score you need.
Next, collect all of your essential documents. You'll usually need to show that you have money in the bank and a steady income.
Once you're all set, getting pre-approved for a mortgage will give you an idea of what you can afford and the interest rates you'll have to pay.
Sponsored
Secure your retirement with a reverse mortgage
If you're low on cash savings and investments but have wealth in your home, a reverse mortgage is a great option for covering retirement expenses.
Mutual of Omaha is a trusted insurance provider that helps you make the most of your home equity.