Programs for first-time homebuyers in NC
The NCHFA has a variety of in-house resources to help demystify the process of buying a home and will connect first-time buyers with a housing couselor to help them prepare for the responsibilities of homeownership.
In addition to its own down payment loans and grants, the NCHFA provides funding to local governments and nonprofit organizations to support low-to moderate-income individuals. If you meet the income and sales price limits, you may be eligible for more help from one of NCHFA's community partners.
NC 1st Home Advantage Down Payment
First-time homebuyers and military veterans can access up to $8,000 in down payment and closing cost assistance. This loan is set up as a 0% interest second mortgage and is forgiven within 15 years.
Using this down payment assistance, you may be eligible for up to 100% financing on FHA, USDA, VA and conventional loans.
To qualify, you'll either have to be a first-time buyer, be a military veteran or buy a home within a targeted census tract. You'll also have to meet the income and sales price limits, have a minimum credit score of 640 and plan to occupy the home as your principal residence within 60 days of closing.
NC Home Advantage Mortgage
This mortgage program offers eligible homebuyers — not just first timers — down payment assistance of up to 5% of their total loan, along with competitive interest rates and up to 100% financing on FHA, USDA and VA loans.
It also offers 3% down payment assistance on conventional loans that have a 97% loan-to-value (LTV) ratio.
To qualify for this program, you must be purchasing a home in North Carolina that you intend to occupy as your principal residence within 60 days of closing. You'll also need to have a credit score of 640 or higher, and your annual income cannot exceed $92,000.
You can use this program to purchase a single-family home, townhouse, condominium or duplex. You'll face a higher credit score requirement (660) if you want to buy a new manufactured home.
More: Estimate house affordability with max mortgage calculator
Community Partners Loan Pool
The Community Partners Loan Pool provides qualified homebuyers with down payment assistance up to 25% of the sales price (but no more than $40,000) when combined with an NC Home Advantage Mortgage. In combination with a USDA loan, homebuyers can receive up to 10% of the purchase price.
This program is set up as a 0% interest, deferred second mortgage with the same terms as the first mortgage. There are no monthly payments; you'll just have to repay it when you sell, refinance or the first loan is paid off.
To qualify for this program, your household income cannot exceed 80% of the median income where you live. You must also provide proof that you have a sufficient, stable income to be able to afford and maintain your home, without too much debt to interfere. You'll need a minimum credit score of 640 and you'll have to attend an approved homebuyer education course as well as at least two hours of housing counseling.
To get started, reach out to one of the community partners to set up a homeownership readiness plan. Be sure to give them sufficient time (at least 60 days) to review your file and determine whether you qualify for assistance.
More: How the mortgage underwriting process works
Self-Help Loan Pool
The Self-Help Loan Pool (SHLP) program offers up to $35,000 in financing for homebuyers who want to purchase a home built or rehabilitated by one of the program's members, typically a local Habitat for Humanity affiliate.
Combined with NCHFA funds, the SHLP member provides financing through an affordable 0% amortizing loan. The term ranges from 20 to 33 years.
To qualify for this assistance, you must be a participant in a self-help housing program, meaning you must have contributed to the construction or rehab of the house you're buying.
You also have to fall below 80% of your area's median income and complete an approved homebuyer education course along with at least two hours of housing counseling. And the home may not exceed the sales price limit set for your region.
If you meet those qualifications, reach out to a SHLP member to get started.
NC Home Advantage Tax Credit
The NC Home Advantage Tax Credit offers first-time buyers and military veterans up to $2,000 off their federal taxes every year. Also known as a Mortgage Credit Certificate (MCC), this program offers you a dollar-for-dollar reduction equal to 30% to 50% of the interest you pay on your mortgage.
To receive the credit, you'll have to apply and be approved by the NCHFA prior to closing on your home. It works alongside the NC Home Advantage Mortgage program, and the requirements are essentially the same. Your lender will apply for you at the same time as your loan.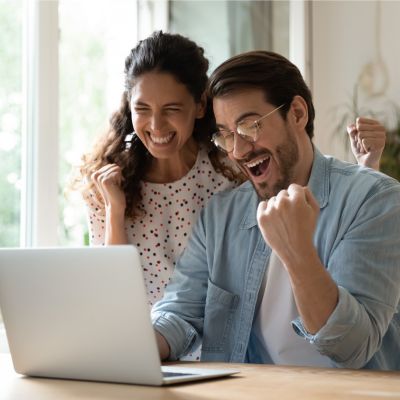 Compare current mortgage rates from top national lenders. Get the best rate for your purchase or mortgage refinance.
Compare Rates
Who qualifies for down payment assistance in NC?
The NCHFA's goal is to provide homebuyers with safe, stable mortgages.
To qualify for its programs, you'll have to be a legal resident of the United States buying a home in North Carolina. The agency also sets income and sales price limits and asks you to work with one of its participating lenders.
More: Get a free credit score and credit monitoring from Credit Sesame
Nationwide first-time homebuyer programs
To qualify for a "conventional" mortgage secured through the private market, you'll often need a credit score of about 620 and a down payment of at least 5% of the total home price. And if you're offering anything under 20% for the down payment, you'll have to pay extra for private mortgage insurance.
That's the most common route to homeownership, but the federal government offers a number of nonconventional mortgages that may be better suited to first-time buyers.
More: Compare mortgage rates in North Carolina
FHA loans
The Federal Housing Administration (FHA) is a division of the Department of Housing and Urban Development. In 1934, the government introduced FHA loans to encourage homeownership across the country.
Compared to conventional mortgages, the terms of an FHA mortgage are less strict. You'll only need a credit score of 580, but if you have enough money for a larger deposit, your score could be as low as 500. The minimum down payment with an FHA loan is 3.5%, but if it's less than 10%, you'll have to pay a mortgage insurance premium (MIP) as well.
These loans put the dream of homeownership within reach for more Americans, but you do have to keep an eye on the fees involved because they tend to add up quickly.
More: FHA loan requirements
VA loans
In 1944, Congress passed an act to reward eligible veterans with cheaper and easier home loans.
The U.S. Department of Veterans Affairs (VA) will guarantee mortgages issued to active service members, veterans and some surviving military spouses. These loans don't require a down payment or mortgage insurance; however, borrowers will have to pay a funding fee. At time of writing, that's between 1.4% and 3.6%.
More: How do VA loans work?
USDA loans
The United States Department of Agriculture can guarantee loans for rural and suburban homeowners. USDA loans don't require a down payment or private mortgage insurance.
As with VA loans, you'll have to pay an upfront fee. Here, it amounts to 1% of the loan amount and an annual fee of 0.35%. Note that these costs are generally more affordable than paying for mortgage insurance.
Also keep in mind that these loans are specifically for lower-income households. You won't be able to take out a USDA loan if your household earns too much.
The current income limits in most parts of the U.S. are $86,850 for one- to four-member households and $114,650 for five- to eight-member households, but the thresholds may be higher if you live in a county with a steeper-than-average cost of living.
You can find out whether your household qualifies through the USDA's website.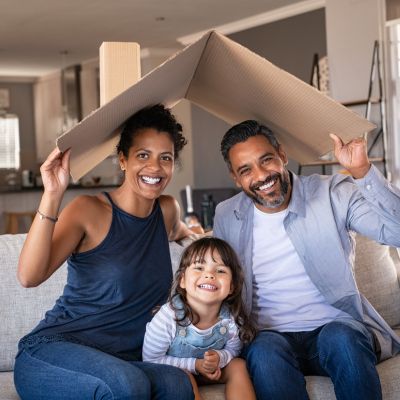 Home insurance is an essential expense – one that can often be pricey. You can lower your monthly recurring expenses by finding a more economical alternative for home insurance.
SmartFinancial can help you do just that. SmartFinancial's online marketplace of vetted lenders allows you to quickly shop around for rates from the country's top insurance companies, and ensure you're paying the lowest price possible for your home insurance.
Explore better rates
Next steps to homeownership
Whichever mortgage option you choose, your first steps will probably look the same.
Find out where your credit stands. You can use Credit Sesame to get a free credit check. Then, if your score needs a little boost, working with a company like Credit Strong can help you improve your score.
Next, you'll need to gather a bunch of documents to show proof of funds and stable income.
Once you have everything you need, getting pre-approved for a mortgage is a logical next step.
Sponsored
Secure your retirement with a reverse mortgage
If you're low on cash savings and investments but have wealth in your home, a reverse mortgage is a great option for covering retirement expenses.
Mutual of Omaha is a trusted insurance provider that helps you make the most of your home equity.