1. Eliminate your expensive credit card debt
"As the Fed slashes rates, we'd also expect your credit card's annual percentage rate (APR) to follow suit," says Maggie Johndrow, a financial advisor with Johndrow Wealth Management.
So you'll be paying a little less interest on your credit card balance. The problem is, credit debt is still the most expensive kind of debt you can have. Your credit card companies are still getting rich off those high interest charges.
"Get a personal loan to consolidate your credit card debt," Chidester advises.
If you don't know where to start with debt consolidation, a website called Fiona can match you with a low-interest loan you can use to pay off every credit card balance you have. The benefit? You're left with just one bill to pay every month, and because the interest rate is so much lower, you can get out of debt so much faster.
If your credit score is at least 620, Fiona can help you borrow up to $100,000 (no collateral needed) with fixed rates starting at 4.99% and terms from 24 to 84 months.
Fiona won't make you stand in line or call a bank. And if you're worried you won't qualify, it's free to check online. It takes two minutes, and it could save you a boatload of money.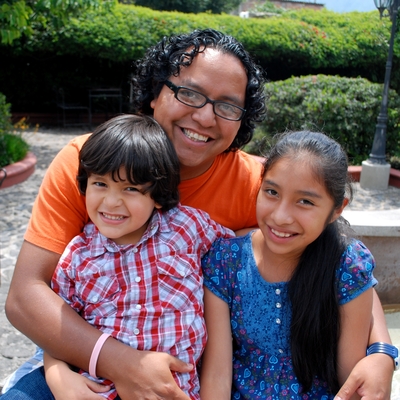 Sign up for Credit Sesame and see everything your credit score can do for you, find the best interest rates, and save more money at every step of the way.
Get Started—100% Free
2. Save thousands of dollars on your mortgage
With interest rates at historic lows, it's a good time to look into refinancing your mortgage. It could save you thousands of dollars.
"If you can knock it down a half-percent, you should seriously consider it," Chidester says. "If you can drop it a whole percentage point, I think it's almost a no-brainer."
If you're planning to stay in your current home for a while, it could totally be worth it. Over the life of a 15- or 30-year mortgage, a mortgage with a lower interest rate could save you tens of thousands of dollars. If you have plans to move within the next five years, you'll want to more carefully consider if this is worth it.
If you have equity in your home, you could also "cash out" — replacing your existing mortgage with a new one for an amount that's higher than what you currently owe.
It never hurts to explore your options, and depending on where you look, getting a quote will only conduct a soft-pull on your credit and won't hurt your score.
Don't dawdle, though.
"As the demand for mortgage refinances increases, lenders may level-off their interest rates or even increase them because there isn't enough supply to meet the demand, so it would be prudent to lock-in a lowered rate as soon as you can," Johndrow says.
3. Pay off your lingering student loans
The president issued a memo on Aug. 8 deferring student loan payments through the end of the year, giving loan-holders an additional three months of relief. If you weren't able to make your payments due to a loss of income, this could give you some room to breath.
But if you are able to continue paying off your loan today, you should, because you may still be responsible for the payments you skipped now, later. And if you're working toward loan forgiveness, these months won't count toward that.
So if you can take advantage of these low rates and refinance your loan, it could help you pay off your debt faster and save you thousands of dollars in interest.
"If you've been in college recently, you're probably coming out with rates in the high 6% or 7%, so you can usually refinance to private loans at a lower rate," Chidester says.
At first, it might sound like you're just moving your debt around, but the key is to find a loan with better interest rates and/or lower monthly payments.
Due to the rate cut, student loan refinance rates are historically low. At the time we wrote this, we saw variable loans starting at 1.24% APR and fixed-rate loans at 3.53%.
"Both are down by double digits from rates in 2019," Johndrow says.
If you have a credit score of at least 650 and a debt-to-income ratio of less than 50%, you should have a good chance of qualifying.
This was originally published on The Penny Hoarder, which helps millions of readers worldwide earn and save money by sharing unique job opportunities, personal stories, freebies and more. The Inc. 5000 ranked The Penny Hoarder as the fastest-growing private media company in the U.S. in 2017.
Sponsored
Here's how to save up to $700/year on your car insurance in minutes
When was the last time you compared car insurance rates? Chances are you're seriously overpaying with your current policy.
It's true. You could be paying way less for the same coverage. All you need to do is look for it.
And if you look through an online marketplace called SmartFinancial you could be getting rates as low as $22 a month — and saving yourself more than $700 a year.
It takes one minute to get quotes from multiple insurers, so you can see all the best rates side-by-side.
So if you haven't checked car insurance rates in a while, see how much you can save with a new policy.