1. Check your emergency fund
Before you look at your stock positions, assess how long the cash you have on hand will carry you through a downturn, says Martin Schamis, head of wealth planning at Janney Montgomery Scott LLC , a financial services firm with offices across the U.S.
"Check your position in terms of your savings reserve, your cash reserve, your spending account and make sure that you've been maintaining that thoughtfully," he says.
In a best case scenario, that cash will help carry you through the next six to 12 months, if necessary.
"Short-term swings in the market aren't going to affect your spending when it comes to everyday essentials — groceries, fuel, etc., etc., household goods, whatever you might have," Schamis adds.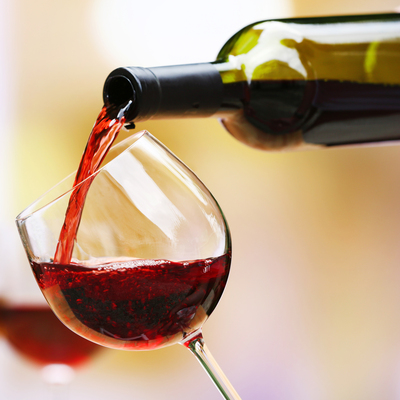 Fine wine is a sweet comfort in any situation — and now it can make your investment portfolio a little more comfortable, too. Now a platform called Vinovest helps everyday buyers invest in fine wines — no sommelier certification required.
Invest Now
2. Rebalance from the bull market
You also may want to consider how your overall investment portfolio is divided among major asset classes: stocks, bonds and alternatives such as real estate.
"As a result of the current market environment — a very long bull market where stocks have been doing really well, and super low interest rates are the lowest that we've ever seen in our lifetimes, certainly — we see a lot of clients who are very heavily invested in equities right now," Schamis says.
Now might be a good time to think about reallocating if you're too invested in one area.
"In a bear market or time when there's fear about a bear market, is a great time to go back to that allocation and ask yourself, 'Am I invested properly?'... and take the opportunity to rebalance if you're too heavily invested in equities, or if your portfolio looks too risky," he says.
High dividend-paying stocks are often a good investment during uncertain times because even if the price of the stock drops, you'll still get paid dividends.
Bonds are also typically a good option when the stock market is low, but note that they are sensitive to interest rates. Right now, the 10-year Treasury rate is at about 2.6%, lower than the long-term average of 4.27%.
3. Don't try to time the market
Trying to game the system by cashing out and then getting back in at exactly the right time can be risky.
"It's very difficult to accurately catch the bottom," says Schamis.
Fullencamp also advises against it.
"I believe that market timing is a foolish, foolish game to play," he says. "Time is your greatest ally; don't pretend to be smarter than the market."
The method of "buying the dip" has become a popular mantra of online investing forums.
If you've been tracking a stock and know at what price you'd be willing to buy it, the strategy might work for you. However, in long periods of uncertainty — like a recession — it's hard to say whether that stock will return to its former price, or when. It's a risky long-term approach.
Instead, Fullencamp suggests using the dollar-cost averaging method, putting a set amount of money into your investments each month regardless of where the market stands. If you're investing in your workplace 401(k) through payroll deductions, you're doing exactly that and should keep at it.
"Just keep putting money in there, and then look at the statements every once in a while and be surprised at how much your funds have increased," he says.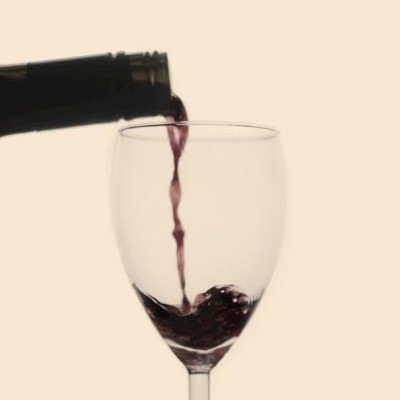 Fine wine is a sweet comfort in any situation — and now it can make your investment portfolio a little more comfortable, too. Now a platform called Vinovest helps everyday buyers invest in fine wines — no sommelier certification required.
Invest Now
4. Be patient
The S&P 500 last fell into a bear market at the onset of the COVID-19 pandemic in 2020. But that only only lasted two months, while the fall from the 2008 crash took much longer to bounce back.
On average, bear markets typically last about one to two years, so if you can, try to wait it out and stick to your long-term investing plan.
"Bear markets are always an opportunity, first and foremost, to remain invested, because it's going to end and it's going to turn back into a bull market," says Schamis.
And the last thing you want to do is miss the upside, says Fullenkamp.
"They've done study after study, where they run this experiment — like suppose you buy stocks at the absolute peak of the market, and then it takes a crash, and you hang in there, are you going to be OK? And the answer is yes," says Fullenkamp.
Part of the reason for that is many of the market's best days occur soon after its worst.
For instance, if you made an investment of $10,000 in the S&P 500 and stayed fully invested over the past 15 years, it would have earned nearly $25,000 more than someone who missed the market's top 10 days, according to Putnam Investments.
If you've got a balanced portfolio and hang on, chances are you'll be fine in the long term.
"The bear market will end," says Schamis. "The market will continue to improve many years into the future."
Sponsored
Get a piece of commercial real estate
Enhance your portfolio with high-return commercial real estate
First National Realty Partners is the #1 option for accredited investors seeking superior risk-adjusted returns in the grocery-anchored necessity-based retail space.
While commercial real estate has always been reserved for a few elite investors, outperforming the S&P 500 over a 25-year period, First National Realty Partners allows you to access institutional-quality commercial real estate investments — without the leg work of finding deals yourself.
Invest with First National Realty Partners now.