What is Amazon Prime Day?
Amazon Prime Day is the company's annual sale when they offer large discounts on selected items.
Discounts may be in the form of price cuts or free bonus products.
Some offers are available for the entire 48-hour period, while others are featured as "lightning deals" — that is, deals that are available only for a limited time.
In 2021, Amazon Prime Day grossed an estimated $9.55 billion.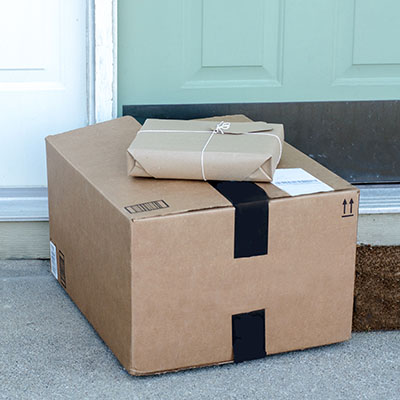 Is Amazon Prime Day for members only?
In order to take advantage of the specials, you need to be an Amazon Prime member. The company boasted 200 million members as of 2021.
Amazon offers a free one-month Prime trial in most areas, assuming you haven't received the trial within the past 12 months.
Since February 2022, a standard Amazon Prime membership costs $14.99/month plus tax, or $139/year. This is an increase of 17% from its previous price of $119/year.
And Amazon wants you to be a member.
Members spend more on Amazon than non-Prime members and shop there more often.
According to one Bank of America study, during the early days of the pandemic Prime members spent nearly four times as much money on Amazon than non-members.
Watch out for sneaky price changes
Amazon is a leader in "dynamic pricing" — its system of rapidly updating prices based on supply and demand has even been the subject of academic studies.
Amazon can view real-time supply-and-demand numbers and adjust their prices almost instantly. The company reportedly changes some prices as frequently as every couple of minutes.
So if you're eyeing a particular product to buy on Prime Day, keep an eye on its price in the days leading up. You might notice that the original price on the day of the sale is higher than what you might have paid before.
While the new, discounted price might still be a deal, it might not be as substantial as it initially appears.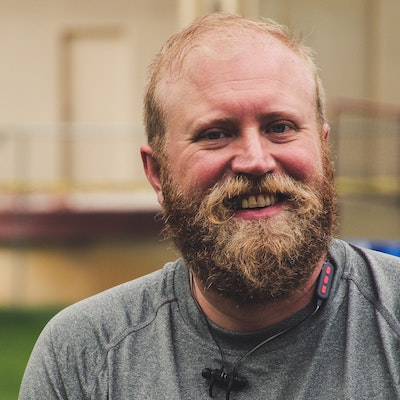 Sign up for Credit Sesame and see everything your credit score can do for you, find the best interest rates, and save more money at every step of the way.
Get Started—100% Free
Can you afford the savings?
The economic climate is tough at present, with fears that another recession is upon us.
Interest rates are rising, and so is consumer debt. The first quarter of 2022 saw the total national household debt rise by $266 billion to $15.84 trillion. This is a significant rise from the pre-pandemic debt level of $14.14 trillion.
So before you pull out your credit card on Prime Day, ask yourself whether you can afford to pay off the balance right away.
In its most recent Consumer Debt Review, Experian found the average consumer was carrying $5,221 in credit card debt. At the current average interest rate of 16.17%, the cost of holding that debt would be over $840 per year.
If there is an item that you're pining for, consider some of the following buying tips:
Set a limit to how much you want to spend. To ensure you don't go over that amount, you can purchase Amazon gift cards in advance of Prime Day and only use the gift cards for what you buy.
Before Prime Day, add an item you want to your Amazon Wishlist. Using the Amazon mobile app, turn on Watched and Waitlisted Deals notifications, and wait for a deal on the item you want to pop up.
Check who the seller is and for any hidden costs. You might see a deal that you think is too good to be true. Some third-party sellers add hefty shipping or importing fees, pushing the price well over what you wanted to pay.
Alternatives to Amazon Prime Day
Just because there is a lot of noise surrounding Amazon Prime Day, it doesn't mean that it's the best deal in town.
Walmart typically holds their Deals For Days event to compete with Amazon. This sale offers similar discounts. Its 2021 offerings also lasted four days, as opposed to Amazon's two. Walmart isn't offering Deals For Days this year, but it has been offering discounts and Rollbacks (90-day sales) on many items for the past few weeks.
Target offers similar deals, and Best Buy and Lowe's typically offer huge discounts as well.
Nordstrom is having its Anniversary Sale on July 15, with a preview sale taking place now. You can also always check out Nordstrom Rack for other ongoing deals. Wayfair's Warehouse Clearout is also continually adding new inventory.
Many big retailers, such as Bed Bath and Beyond, also offer price matching for online sales, so you can show them the Amazon Prime price and get the same product for the same deal.
And with the economy struggling, you might consider shopping local and supporting a small business.
Sponsored
Here's how to save up to $700/year off your car insurance in minutes
When was the last time you compared car insurance rates? Chances are you're seriously overpaying with your current policy.
It's true. You could be paying way less for the same coverage. All you need to do is look for it.
And if you look through an online marketplace called SmartFinancial you could be getting rates as low as $22 a month — and saving yourself more than $700 a year.
It takes one minute to get quotes from multiple insurers, so you can see all the best rates side-by-side.
So if you haven't checked car insurance rates in a while, see how much you can save with a new policy.