1. Restaurants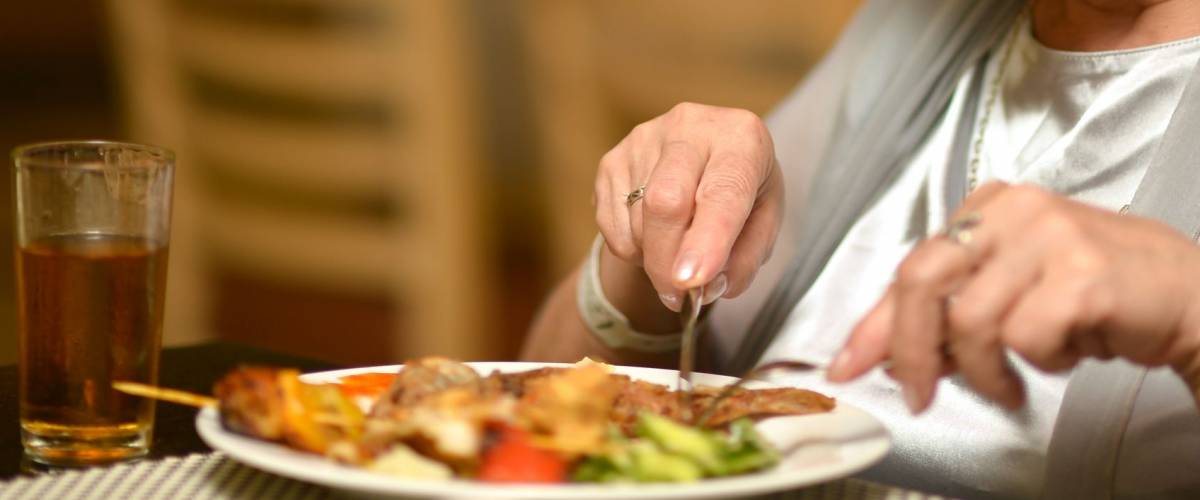 Carrabba's Italian Grill. Score 10% off any meal, on any day at Carrabba's with an AARP card.
Chili's. The company doesn't have a single nationwide policy but suggests you contact your local Chili's, as many owners do offer a discount.
Cicis Pizza. Some Cicis locations offer seniors discounts, but you'll have to contact your local restaurant for more details.
Dairy Queen. Wouldn't you expect an ice cream chain connected with 80-something billionaire Warren Buffett to give a senior discount? (His company owns Dairy Queen and a lot of other quirky businesses.) Some locations offer customers 60 and older a 10% discount, though it may only be on certain days of the week.
Denny's. Since all locations are open 24/7, it's always time for seniors to save at Denny's. The chain has a special 55+ senior menu with discounted prices. Also, AARP members save 15%.
El Poco Loco. If you're 60 or older, you can ask the cashier for your senior's discount and save 10% at the fire-grilled chicken restaurant — but only to a maximum of $1.
IHOP. Like Denny's, IHOP has a 55+ menu with special prices.
Joe's Crab Shack. AARP members get 10% off food and nonalcoholic beverages.
Landry's Inc. Restaurants. You can save 10% on food and nonalcoholic beverages at restaurants like Flying Dutchman and Simms Steakhouse, as long as you have an AARP membership.
Old Country Buffet. Go eat all you want at Old Country Buffet and don't forget to ask for your senior discount. The benefits vary by location, so may want to contact your local restaurant before you go in.
Outback Steakhouse. When you get lunch or dinner at Outback Steakhouse, your AARP card can get you a 10% discount off the entire check.
Rainforest Cafe. AARP members save 10% on food and nonalcoholic beverages.
Sizzler. The steakhouse chain offers a special "Honored Guests" section of the menu for seniors aged 60 and over.
2. Transportation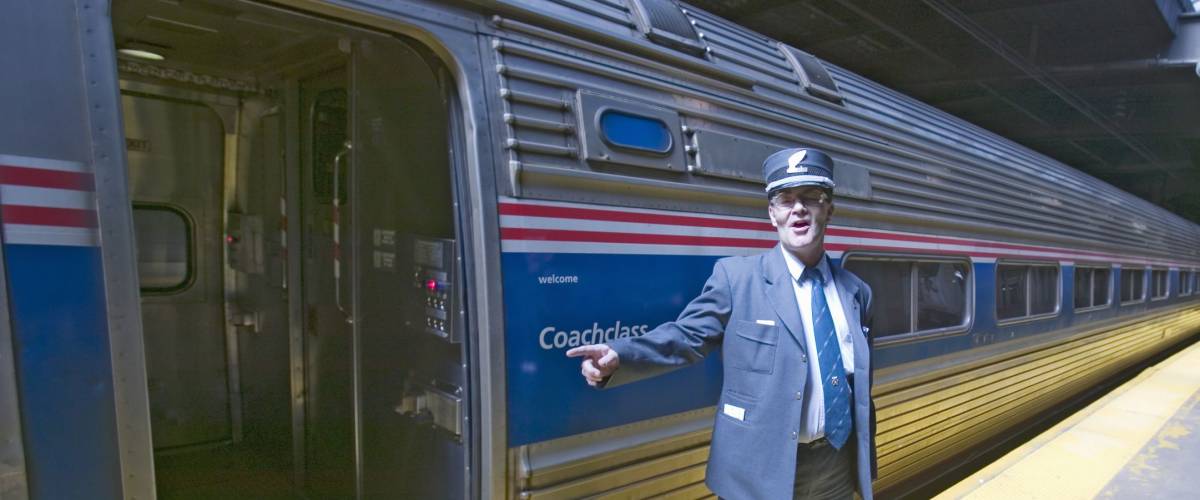 Amtrak. Thinking about taking the train to get a good view of the scenery? Travelers 65 and older can receive a 10% discount on most Amtrak trains. You can also check the railroad service's Deals page for other senior offers.
British Airways. Your AARP membership won't give you a discount on economy "Basic" flights, but it can get you:
$65 off travel in economy Standard (World Traveller).
$65 off travel in premium economy (World Traveller Plus).
$200 off travel in business (Club World).
Delta. Senior discounts are available in certain markets, but they're not available online. You'll have to contact the airline in order to ask.
United. Seniors 65 and older can get discounts for select travel destinations. Ask the airline when you make your reservation or select the seniors category on united.com when you book.
Avis Rent A Car. AARP members can save up to 30% off base rates, plus the possibility of upgrades at no extra cost.
Budget car rentals. AARP members can save up to 30% off base rates, plus the possibility of upgrades at no extra cost.
Hertz car rentals. Travelers 50 and over can save up to 20% off base rates.
Zipcar Car Sharing. AARP members get 43% off an annual membership, plus $40 in free driving credit.
3. Vacations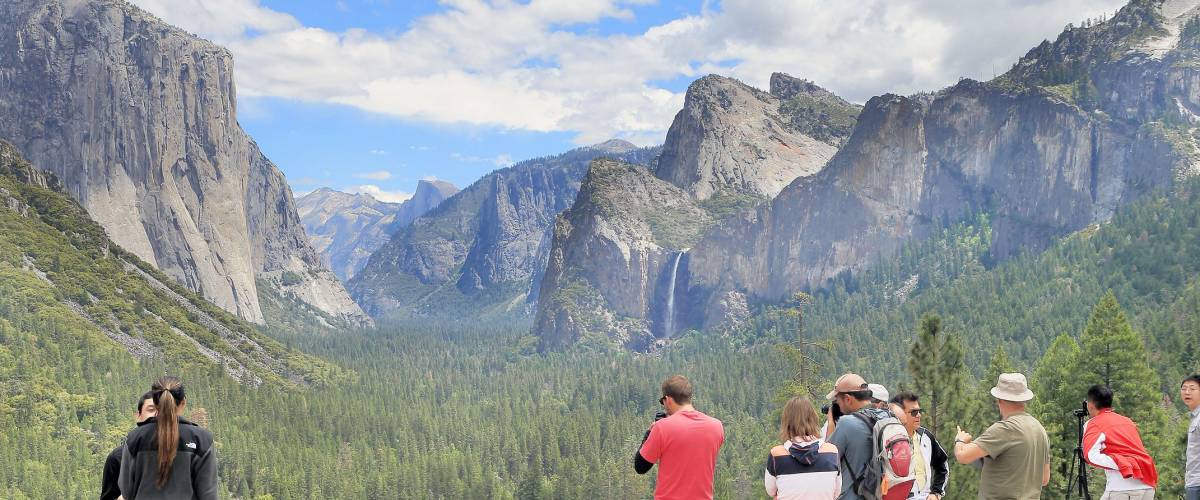 Collette. An AARP membership gets you special deals with some Collette vacation tours. You can save up to $100 per person on tours of seven days or more to any continent and small-group guided tours, and you can receive $50 off per person on single-city tours and cruises.
Grand European Travel. You can travel the world on guided tours across six continents with Grand European Travel, and as an AARP member, you can save up to $100 per person.
U.S. National Parks. The annual Senior Pass for Americans 62 or older costs just $20 — $60 less than a regular annual pass. Or, seniors can buy a lifetime pass for $80. The National Park Service points out that almost three-quarters of its sites are always free, and those that do charge admission fees are free on select days.
Royal Caribbean. Cruisers 55 or older can get reduced rates for an adventure on Royal Caribbean. The exact amount will be calculated when you call to book your vacation.
Vacations by Rail. AARP members save 5% on rail vacations, cruise tours and select train tickets around the world.
4. Hotels Best Western. Guests 55 and over can save up to 15% at Best Western hotels and resorts. AARP members can earn extra rewards points.
Choice Hotels. AARP members or anyone 60 and older can get up to 10% off advance reservations at Choice locations, including Comfort Inn and Econo Lodge.
Days Inn by Wyndham. Visitors at least 60 years of age can get special savings at participating hotels. AARP members get a flat 10% off at any Wyndham brand hotel, like Super 8.
Hilton. AARP members get up to 10% off and late checkout at Hilton brands, including DoubleTree.
Marriott. Guests at least 62 years of age are eligible for senior pricing.
Motel 6. Seniors age 60 and older can get up to 8% off at any of the 1,400-plus locations across the United States and Canada.
Radisson. AARP members save up to 10% on room rates and can reach Gold Elite status faster.
5. Entertainment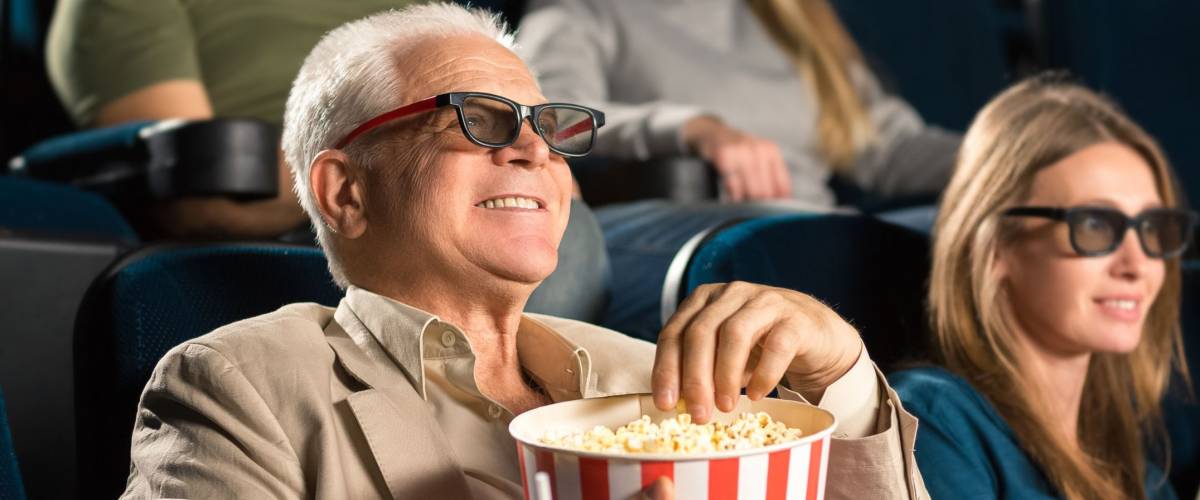 AMC. This theater chain may be running out of cash, but it's still offering seniors age 60 and up discounts on all movie tickets.
Cinemark Theatres. Seniors get discount pricing on any movie at any showtime, but only on participating theaters' "Senior Day," which can vary by location.
Regal Cinemas. Customers age 60 and up are eligible for senior pricing.
Showcase Cinemas. Catch a flick on the big screen every Wednesday for a discounted price. Showcase Cinemas offers movie tickets for seniors 60 and older for just $7.75 — and a deal on popcorn and a drink as well.
Audible audiobooks. AARP members get $2 off a monthly membership.
Ticketmaster. AARP members can save on select shows and events, including certain 2-for-1 tickets and events under $40.
6. Clothing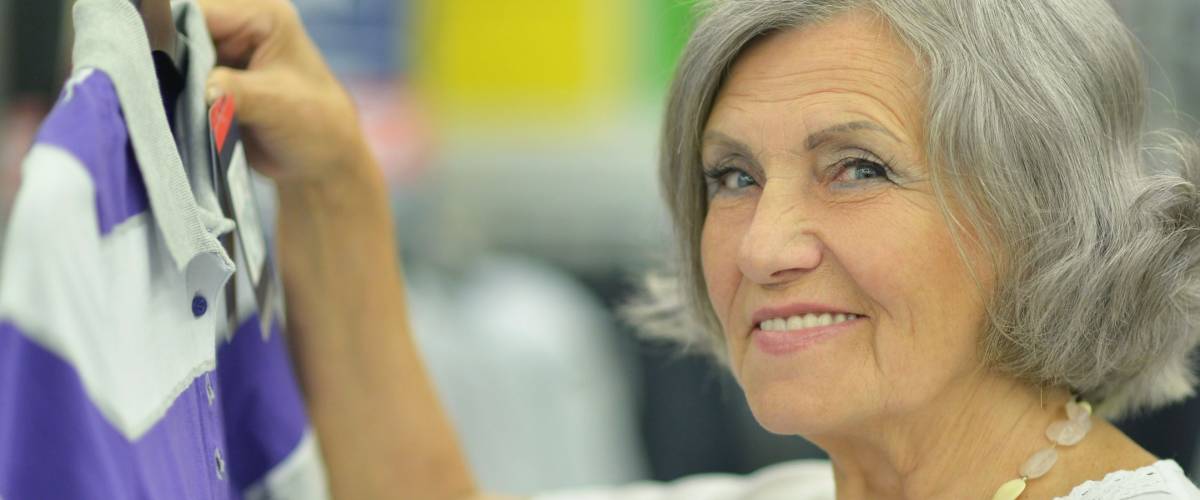 Goodwill. If you love thrift shopping, you're in luck. Many Goodwill locations give seniors over 60 either 10% or 20% off on select days. (An even better deal is Goodwill's $1 Sundays on select color tags, which is available to all ages.)
Kohl's. Wednesdays are senior day at Kohl's. Customers 60 or older can get 15% off their total purchase.
Ross. On Tuesdays, customers 55 and over can get an additional 10% off all of the clothing in their shopping cart.
7. Groceries BI-LO. Customers 60 and over can save 5% on certain days of the week with a Senior BonusCard. You'll need to fill out an application.
Fred Meyer. Shop the first Tuesday of every month to get an additional 10% off on groceries, clothing, toys and more. The benefit applies to seniors who are 55 or older.
Harris Teeter. The neighborhood food and pharmacy store offers an additional 5% discount to seniors every Thursday that can be applied alongside other coupons and promotions as well.
Hy-Vee. If you're at least 55 and your local Hy-Vee is participating, you can sign up for the Senior Citizen Discount Club and enjoy a 5% discount on a certain day of the week.
Silver Cuisine by bistroMD. Not in the mood to make your own meals? Silver Cuisine delivers healthy, affordable meals straight to your door, and AARP members get some special perks. On your first order of $99 or more, you save 25% and get free shipping, and on all subsequent orders of $99 or more, you get 10% off and free shipping.
Stock Yards. You can get a fresh slab of meat or a readymade burger delivered to your home from Stock Yards, and AARP members get 20% off.
Wolferman's. You can save 20% on baked goods and desserts, like muffins and cheesecakes, at Wolferman's, as long as you have an AARP membership.
8. Shopping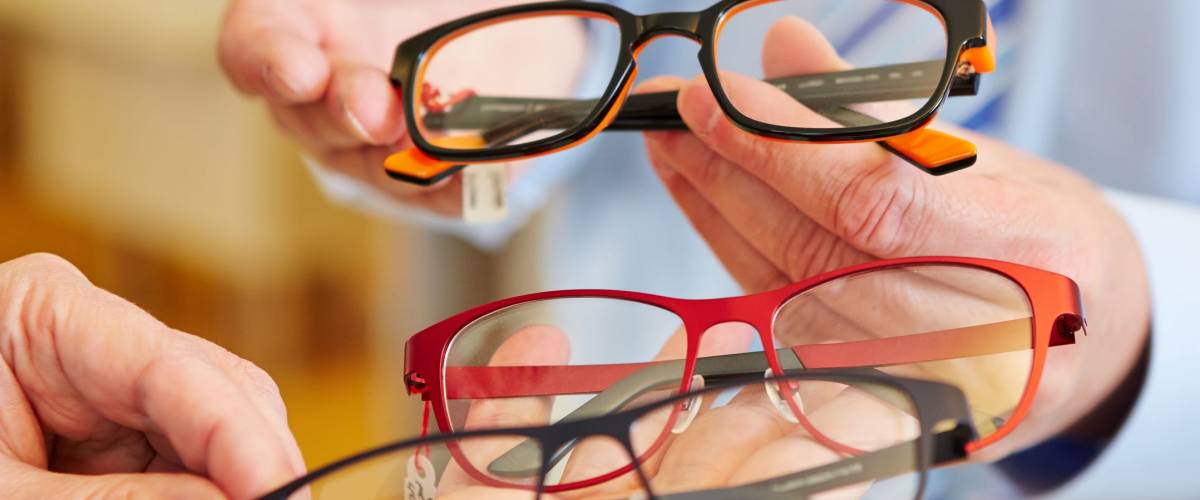 Lenscrafters. AARP members are eligible for $55 eye exams and 30% off glasses.
Michaels. If you're crafty, you should already know that Michaels has coupons in your newspaper each week. Seniors 55 and up can get an additional 10% off any item, even if it's already on sale.
RiteAid pharmacies. If you're over 65, you can sign up for a wellness program that gives 20% off almost everything in the store on the first Wednesday of every month.
Target. Target Optical gives AARP members $55 eye exams and $10 off eyeglasses and sunglasses. Don't forget that the Target Red Card also gives 5% off all purchases.
Walgreens. Through the drugstore chain's partnership with AARP, shoppers 55 and up enjoy 20% off their purchases on the first Tuesday of every month. AARP members who use their Rx discount card at Walgreens also save even more on FDA-approved medications. Check the Seniors Day page on the Walgreens website for additional offers.
9. Services AT&T. Offers a Senior Nation plan for those 65 and older.
Sprint. Offers an Unlimited 55+ plan for those 55 and up.
T-Mobile. Offers multiple discounted plans for seniors 55 and up.
WW (Weight Watchers). AARP members save up to $120 on a six-month membership.