In fact, the sooner you start, the more comfortable your golden years will be and the less you'll have to worry about how to pay for all the trips and treats you're fantasizing about right now in your cubicle.
What is a retirement plan? In essence, retirement planning is the process of answering two questions:
How much money will you need to live out your days comfortably once you're done working?
What do you need to do to lock down those funds?
Answering the first question means figuring out how long a period of time you're dealing with.
The typical retirement age varies by gender. On average, men retire at 65 and women retire at 63, according to U.S. Census Bureau data. But given that the national life expectancy is 78.7 years — and that many people live for much longer — you should assume you'll have no fewer than 15 "golden years" and possibly as many as 30 or 35.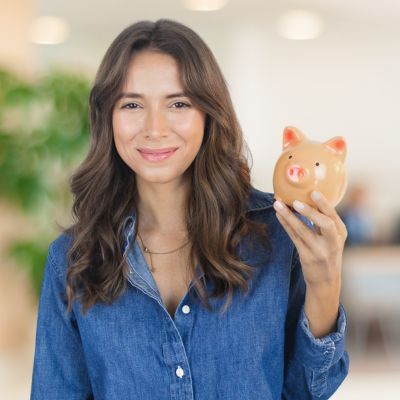 Don't let your money idle in low-interest accounts! Savvy savers are earning up to 10x more interest by keeping their hard-earned cash in a high-yield savings account. Find some of the best options here.
Get Started
Retirement strategies The best retirement plans are multi-pronged. And they're living documents, meaning that when things change so does your plan.
Your strategy for your retirement plan will depend on how early in your career you get started planning. Younger investors can afford to take more risks, while those inching closer to retirement should make more conservative moves.
If you've been working, you should get Social Security benefits. But this generally amounts to a few hundred dollars a month. A good retirement plan views Social Security as supplementary income rather than your sole source of income.
Planning for retirement: How much money do I actually need? AARP recommends using the 80% rule to figure out how much income you'll need for retirement: For each year of retirement, assume you'll need about 80% of your pre-retirement annual income.
If you're living on $50,000 a year, you'll need $40,000 a year in retirement. So if you're expecting retirement to last 25 years, that means you'll need to have $1 million set aside on your last day of work.
But be aware that this calculation doesn't account for inflation, nor does it allow for a higher standard of living than you currently enjoy. AARP notes that the most expensive years of retirement tend to be the first three, when new retirees jump into new activities and lavish travel.
So be prepared. If you take a $20,000 round-the-world trip in business class, you'll need to add that expenditure to your $40,000 budget.
Saving for retirement Even with some rough numbers sorted, it's hard to save for the unknown. We know it may be hard to envision your future, but even drawing up some broad strokes for your retirement goals can make this task easier.
Ask yourself some questions:
Do you have or plan to have children? Do you want to help them pay for things like college, weddings or buying a house?
Do you want to travel? How often? How far? And in what kind of style?
Will you need to renovate your home or move to accommodate mobility issues?
Would you like to go back to school to take courses that interest and stimulate you?
With your plan sketched out (as bare-bones as it may be), you can start to budget for how much you'll actually need to support yourself in addition to your baseline living expenses.
We'll get more into the how of saving later, but plan to start putting aside whatever you can afford from every paycheck. Our savings goal calculator can help you see how much you'll need to squirrel away for specific goals and expenses.
Investing for retirement When you think of investing, you may have an image in your mind of Wall Street investors on the phone talking a mile a minute. But there's room in the investing world for all sorts of people, not just experts.
And the great thing about investing is that there are so many different things you can invest in, whether they're individual companies, mutual funds, bonds or real estate. Even life insurance can be considered a kind of investment — and one that every retirement plan needs to include.
If you're new to the stock market, a financial planner at a company like Facet Wealth can help you develop a retirement portfolio.
Retirement Planner 101 OK, you may be thinking, that's very informative, but how do I translate all this talk into action?
Now that you've developed your strategy, you're ready to put it into motion.
How to save for retirement
Do you currently have a 401(k) retirement account set up through work? Or an Individual Retirement Account (IRA)?
If you don't have either one of these retirement accounts, that's a great place to start. Get started saving and watch your money grow. If your employer offers 401(k) matching, try to max that out as much as possible.
Betterment also offers some great options for saving for retirement, with some guidance and helpful tools.
What about my retirement investment plan? Savings alone doesn't cut it for most people. That's where your investment plan comes in.
Investing is a great way to turn your pennies into dollars.
There are even apps that make it as simple as possible. Robinhood is one such app and its commission-free investing offers you more ways to make your money work. Another is Stash, which lets you start investing with as little as $5.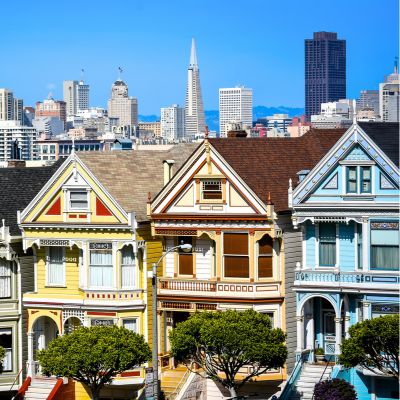 Believe it or not, you don't need millions, or even hundreds of thousands to invest in real estate. Arrived is an online platform where you can invest in shares of rental homes and vacation rentals without the headaches of being a landlord.
Learn More
The best retirement plans When thinking about your retirement, you may also want to consider where you plan to retire. You might, for example, consider on the states that don't tax retirement income.
You should read up on the worst states to retire to and the best, too, before deciding where to spend your golden years.
And if you want to call in the services of experts, there are plenty of resources available.
At the end of the day, the most important thing about retirement planning is giving yourself plenty of time to prepare. The longer you wait before you start saving, the more stressful it will be.
Start saving today so you can enjoy your golden years with peace of mind.
Sponsored
Kiss Your Credit Card Debt Goodbye
Millions of Americans are struggling to crawl out of debt in the face of record-high interest rates. A personal loan offers lower interest rates and fixed payments, making it a smart choice to consolidate high-interest credit card debt. It helps save money, simplifies payments, and accelerates debt payoff. Credible is a free online service that shows you the best lending options to pay off your credit card debt fast — and save a ton in interest.