Burden-free real estate investing
Real estate is a popular option for investors as well-chosen properties can provide you with a steady stream of rental income.
Moreover, real estate is a well-known hedge against inflation. As the price of raw materials and labor goes up, new properties are more expensive to build. And that drives up the price of existing real estate.
Of course, while we all like the idea of collecting passive income, being a landlord does come with its hassles, like fixing leaky faucets and dealing with difficult tenants.
Luckily with First National Realty Partners — a private equity firm whose platform allows everyday investors to have access to institutional-quality, grocery-anchored commercial real estate — you don't need to be a landlord to start investing in real estate.
With FNRP, investors own a share of properties leased by national brands like CVS, Walmart and Kroger. Meanwhile their team of experts handles the legwork for you, managing every component of the investment cycle.
All you have to do to get started is fill in some information about yourself, your income and investment goals and you can start collecting stable grocery store-anchored income on a quarterly basis.
Kiss Your Credit Card Debt Goodbye
Having a single loan to pay off makes it easier to manage your payments, and you can often get a better interest rate than what you might be paying on credit cards and car loans.
Fiona is an online marketplace offering personalized loan options based on your unique financial situation.
When you consolidate your debt with a personal loan, you can roll your payments into one monthly installment. Find a lower interest rate and pay down your debt faster today.
Get Started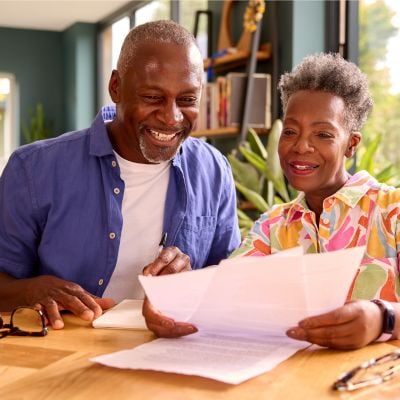 Earn without the effort
One way to achieve true wealth is to invest for passive income.
"Back then people had to physically work to earn money," Ghiorghiu wrote in a recent tweet. "Nowadays you can push buttons in bed and make 10x more, maybe even 100x if you are smart about it."
Ghiorghiu did not explain exactly how "push buttons in bed" can lead to more income in that tweet, but these days, there are plenty of ways to make money while you sleep.
One way to easily put your money to work is through a commission-free investing app, like Robinhood.
With Robinhood, investors have access to over 650 global stocks through American Depository Receipts (ADRs).
The app also offers a range of account types with no account minimums – making it easy for anyone to start investing in the global stock market, regardless of how much (or how little) they have to spend.
Another investing option is contemporary art. It has outperformed the S&P 500 by 131% for the past 26 years, and it has a near zero correlation to stocks according to Citi.
Masterworks lets you invest in shares of individual works — just select which shares you want to buy and they will handle the rest.
Use your spare change
If you're not yet in a position to invest big bucks, consider putting your pocket change to work.
With Acorns — an investing and savings tool — you can save for the future with expert-built portfolios based on your financial needs and goals. And because they offer automated investing, it's a hands-free approach that lets you take part without overthinking your stock picks or lagging behind on your investment goals.
Signing up for Acorns takes less than five minutes, and you can start saving and investing for just $3 a month.
Once you've signed up and linked your credit and/or debit cards, all you have to do is spend as you normally would and Acorns will round up your everyday purchases to the nearest dollar and put that change into a smart investment portfolio to grow.
You can keep a close eye on your portfolio through the app and see just how far your change will go. And amidst economic uncertainty, you can't go wrong with having extra funds to fall back on.
Sponsored
Follow These Steps if you Want to Retire Early
Secure your financial future with a tailored plan to maximize investments, navigate taxes, and retire comfortably.
Zoe Financial is an online platform that can match you with a network of vetted fiduciary advisors who are evaluated based on their credentials, education, experience, and pricing. The best part? - there is no fee to find an advisor.