Save and invest for passive income
One easy way to put your money to work — before taking on the risk of investing in the stock market or other alternative investments — is to stash some cash in a high-yield savings account (HYSA). With an HYSA, you could earn more interest on your money and benefit from greater compound growth than you would with a traditional savings or checking account.
If you do want to invest, most people start by looking at the four basic options: bonds, stocks, mutual funds and exchange-traded funds (ETFs). They all have the potential to earn higher returns than a high-yield savings account — but they also come with more risk.
Buying and selling individual stocks takes a lot of know-how to pick winners and losers — and even wise decisions can end poorly.
Those who are new to investing often get their feet wet with mutual funds or ETFs, which bundle together a diverse portfolio of investments. These are generally considered less risky than trading individual stocks.
You don't have to commit a lot of money at first, either. You can start small and invest your spare change to generate passive income through dividends without having to lift a finger. There are also plenty of apps that can help you dip your toe into the investing waters.
Once you've gained a bit more experience, you might want to start exploring the world of alternative assets like gold, wine and fine art, which have all produced decent returns in recent years.
Kiss Your Credit Card Debt Goodbye
Having a single loan to pay off makes it easier to manage your payments, and you can often get a better interest rate than what you might be paying on credit cards and car loans.
Fiona is an online marketplace offering personalized loan options based on your unique financial situation.
When you consolidate your debt with a personal loan, you can roll your payments into one monthly installment. Find a lower interest rate and pay down your debt faster today.
Get Started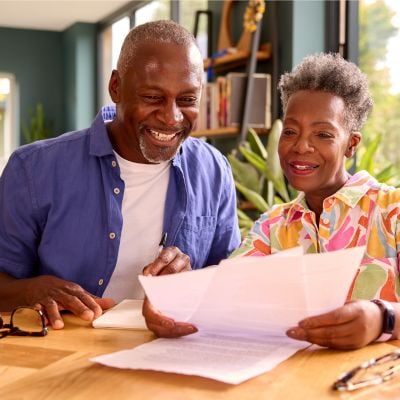 Maximize retirement accounts
Another efficient way to put your money to work is to take advantage of tax-friendly retirement accounts, like a 401(k) account, if your employer offers one.
A 401(k) retirement savings plan allows you to steer a portion of your pay into an account where you can invest and grow your money — and get a tax break.
If you don't have access to a 401(k), you might consider opening a traditional individual retirement account (IRA), where you can contribute pre-tax income and grow it tax-free until you make withdrawals in retirement.
You're allowed to contribute up to $22,500 in a 401(k) and up to $6,500 in an IRA in 2023.
Another option is a Roth IRA, where your contributions are taxed upfront so that your withdrawals are tax-free in retirement. Roth IRAs offer some advantages and flexibility compared to traditional IRAs, but they're also subject to certain rules and limitations and you can face penalties if you withdraw your earnings too soon.
Get into real estate
Real estate is often considered a good long-term investment thanks to property appreciation. And you don't have to sell it to see some of that return on your investment, whether that be through borrowing against your equity or generating passive income through renting your space out.
But getting a foothold in the real estate market is incredibly expensive between having to pony up for a down payment, property taxes, legal fees, elevated mortgage rates, regular maintenance and so on.
If you don't quite have the capital to buy physical property but you're still eager to invest in real estate, you may want to consider putting your money in a real estate investment trust (REIT), which are publicly-traded companies that collect rent from tenants and pass that rent to shareholders in the form of regular dividend payments.
There are also online crowdfunding platforms that allow everyday investors to pool their money to purchase property (or a share of property) as a group.
If you don't want to make investment decisions on your own, some new online platforms can even help you invest in diversified real estate portfolios that will maximize your returns while keeping your fees low.
Sponsored
Follow These Steps if you Want to Retire Early
Secure your financial future with a tailored plan to maximize investments, navigate taxes, and retire comfortably.
Zoe Financial is an online platform that can match you with a network of vetted fiduciary advisors who are evaluated based on their credentials, education, experience, and pricing. The best part? - there is no fee to find an advisor.