Tackle debt
Back in 2012, Nuccio says he had "minimal" credit card debt. But that's changed as his expenses have increased — and he's got his student loans to think of too.
While expenses tend to increase as you age and take on more responsibilities, making more often translates into spending more. Millennials love splurging on experiences, but that can quickly wander into risky spending habit territory.
If you've racked up a couple of balances, one way to start picking away at your debt in a manageable way is to use the "debt avalanche method,".Here's how it works: you pay off your highest interest loan debt first, and only make minimum payments on all your other debts.
Once you've paid off the highest interest loan, you move on to the next highest interest debt, and so on — until, voila, all your debt has disappeared.
Kiss Your Credit Card Debt Goodbye
Having a single loan to pay off makes it easier to manage your payments, and you can often get a better interest rate than what you might be paying on credit cards and car loans.
Fiona is an online marketplace offering personalized loan options based on your unique financial situation.
When you consolidate your debt with a personal loan, you can roll your payments into one monthly installment. Find a lower interest rate and pay down your debt faster today.
Get Started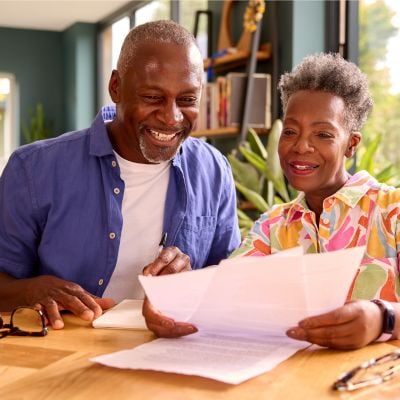 Consolidate your debt
Up until recently, student loan payments were suspended. But their return means that borrowers like Nuccio need to figure out how to fit these payments back into their monthly expenses.
Unfortunately, 28% of student loan borrowers say they'll need to take on additional debt to maintain their household payments and repay their student debt, according to a recent Achieve survey.
When you're robbing Paul to pay Peter, things can get messy. But consolidating your debts can make this a little easier. If you have private student loans and credit card debt, you might consider refinancing your loan.
Even though it means taking on another loan, if you're able to find an offer at a lower rate than your current accounts, you'll save yourself plenty in interest over the life of the loan. Plus, by pooling your debts, you'll only have to worry about making a single monthly payment, which will hopefully make your life a little easier.
Lower your cost of living
Nuccio mentions that he lived in Tampa, Florida in 2012 when he worked at Chili's, but has since moved to New York City to pursue photography. Though this may have been a good move for his career, it's bad news for his debt.
Though Nuccio doesn't explicitly say which borough he lives in, New York's Manhattan is the most expensive city in the U.S., according to the Council for Community and Economic Research's (CCER) most recent data. Though several Florida media outlets report Tampa is the Sunshine State's most expensive city, it still doesn't rank on the CCER's list of priciest cities across the country.
So part of your plan to pay back your debt may need to include your locale. If you live in an expensive city like New York, it'll likely take you longer to pay off your debt than a cheaper city like Tampa.
Sponsored
Follow These Steps if you Want to Retire Early
Secure your financial future with a tailored plan to maximize investments, navigate taxes, and retire comfortably.
Zoe Financial is an online platform that can match you with a network of vetted fiduciary advisors who are evaluated based on their credentials, education, experience, and pricing. The best part? - there is no fee to find an advisor.