Groceries
Here, Sam was right on the money. 2023 has food prices that would astound our 2012 selves. The consumer price index (CPI) for food has increased 4.3% this year, according to the Bureau of Labor Statistics.
This has created massive food insecurity for many Americans. With ground beef up 20%, orange juice costing $10 a gallon and Hershey planning to raise chocolate bar prices, it's no wonder that 60% of Americans say they're struggling to some degree to comfortably afford groceries, according to a 2023 report from research company Attest.
But savvy shoppers have options to save. Couponing, food splitting and bulk buying are just some of the many methods you can use to find a little breathing room in your food budget.
Kiss Your Credit Card Debt Goodbye
Having a single loan to pay off makes it easier to manage your payments, and you can often get a better interest rate than what you might be paying on credit cards and car loans.
Fiona is an online marketplace offering personalized loan options based on your unique financial situation.
When you consolidate your debt with a personal loan, you can roll your payments into one monthly installment. Find a lower interest rate and pay down your debt faster today.
Get Started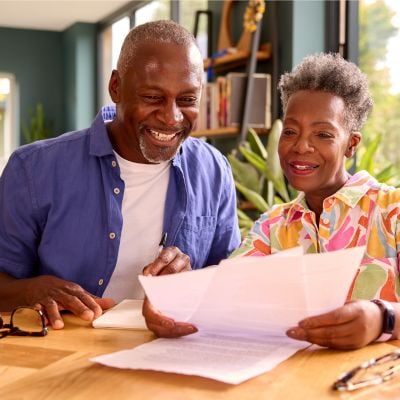 Housing expenses
Finally, boomers and Gen Z can agree on something: nobody can afford rent. This year has seen the shelter CPI rise by 7.3% — and it's hurting both age groups.
The number of older adults experiencing homelessness has increased at a rate "not seen since the Great Depression." Meanwhile, wage stagnation and high inflation has kept a third of Gen Z living at home, according to a 2022 study by credit score platform Credit Karma.
Even if you're a homeowner, you're not off the hook. The Federal Reserve's interest rate increases created a domino effect for mortgage rates. As a result, many homeowners won't even sell their homes now for fear of losing their fixed mortgage rate.
Though you can't control the rent or mortgage rates, you can find other ways to trim your housing expenses. Take your home insurance policy, for example. If you haven't reviewed your policy in over six months, you might want to look around to see if you can get a better rate.
You might also consider renting out any extra space — whether that's your garage, an extra room or even your pool. These days, between Airbnb and Swimply, it's easier than ever to make a little bit back from everything you put into your home.
Gas and energy
Right now, gas is sitting at $3.954 per gallon — lower than 2012's peak, according to the U.S. Energy Information Administration.
Gas prices aren't even as high as they were in 2022. But the BLS reports that the gasoline index went up 10.6% in August — and hurricane season and increased crude oil prices threaten the stability of prices.
So with winter lurking around the corner, you may want to explore other ways to keep your energy/gas bill down. Figuring out your state's off-peak hours and finding draining devices can help you save a bunch.
Driving less is another option to cut your gas bill, but that's not realistic for a lot of Americans. However, there are a few simple ways to slash this expense without having to hitchhike to get around.
Finally, if you're feeling the crunch of living expenses right now, it might simply be helpful to understand you're not alone. And this is certainly a problem many households are struggling with — just ask the over 1,100 commenters on Sam's TikTok.
Sponsored
Follow These Steps if you Want to Retire Early
Secure your financial future with a tailored plan to maximize investments, navigate taxes, and retire comfortably.
Zoe Financial is an online platform that can match you with a network of vetted fiduciary advisors who are evaluated based on their credentials, education, experience, and pricing. The best part? - there is no fee to find an advisor.