How does a student loan refinance work?
So, what exactly does it mean to refinance your student loan? Basically, you can take out a new loan with a lower interest rate or monthly payment, use it to pay off your existing debt, then start making monthly payments on your new loan instead.
It might seem like you're just trading one debt for another, but refinancing into a lower rate could help you pay off your loan more quickly and save you a huge amount in interest.
While borrowers with federal student loans are unlikely to find better interest rates or protections in the private market right now, borrowers who already have private loans should consider looking around for a better deal.
To track down a loan with lower payments or lower interest, you can use services like Credible's online marketplace to explore a range of available refi options.
Let's say you owe $25,000 on a student loan with an 8% interest rate, and you have 15 years remaining in your term.
If you used Credible to refinance your loan to a 12-year term at 5.08% fixed APR with autopay, you'd pay $7 less each month, pay off your debt three years earlier and save $9,564 in interest. Nice.
Pay less on student loans
Shop around for the best student loan refinancing rates from top lenders using Credible. Using Credible is 100% free – plus, it doesn't affect your credit score.
Get Started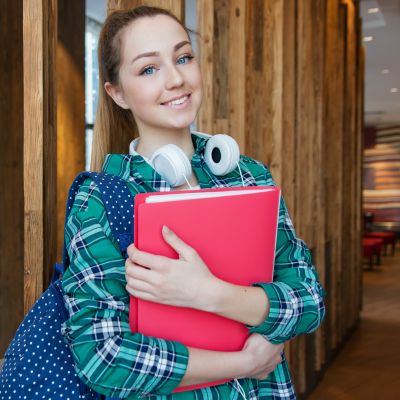 Credible student loan refinancing
Not all refinances are equal. If you want to save the most money possible, you'll need to shop around for the best deal. That's where Credible comes in.
Credible lets you shop around for better rates on your private student loan the same way you'd compare hotels online. They'll show you prequalified refinancing rates from up to 10 lenders and make it easy to pick out the best option.
Just ask Max, who thought refinancing would be a nightmare and he'd be saddled with debt forever.
"I had looked into the refinancing process for my student loans before, and it seemed incredibly daunting," he writes in his review.
Then Max tried using Credible and found multiple refinancing options that were way better than his current private loan.
"I was able to find a lender and refinance everything to a more affordable payment," he writes. "[I] cut my interest rate in half in less than a week!"
Credible will give you $200 if you find a better loan
All of Credible's quotes are actual prequalified rates — not estimates — and you'll never have to worry about paying any origination fees or prepayment penalties.
Credible is so confident they'll connect you with the best refinance rate that they'll give you $200 if you find and close with a better one.
Don't let your student loans follow you around for the rest of your life. With Credible's help you can be debt-free sooner, and with more money left over in your bank account.
Even if you're just curious, comparing refinancing rates with Credible is a good call. Checking rates won't affect your credit score, and it takes just two minutes.
Sponsored
This Company Will Help Nearly Anyone Get Rid of Credit Card Debt
Do you feel like paying off your credit card is a constant grind, with no end in sight? You're not alone. A personal loan offers lower interest rates and fixed payments, making it a smart choice to consolidate high-interest credit card debt. It helps save money, simplifies payments, and accelerates debt payoff.
Fiona is a free online service that shows you the best lending options to pay off your credit card debt fast — and save a ton in interest.