Making stupid hard
Making extra payments on your mortgage is like a "forced savings account," Ramsey said.
"The weird thing about paying down your mortgage is it feels like the money's gone, but it's not," he said. "It's just saved in the equity because you get the money when you sell the house."
When money is tied up in your home, saving is easier and "stupid" decisions are harder. For example, it's a lot harder to take equity out of your home for a whimsical purchase, like a flashy new boat, than to make a withdrawal from your savings account.
"Whenever you have a stack of money just sitting there, it gets real tempting to use," added Jade Warshaw, who herself says she has successfully paid off $460,000 in debt.
"'Oh, you know what? I think we might need a new vehicle,'" she said, impersonating a saver tempted by excess cash on hand. "Or, 'Oh, you know what? We do need a vacation to Hawaii.' Right? It's easy to think that that money can be earmarked for something else."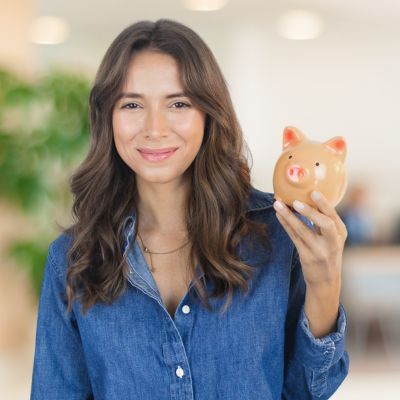 Don't let your money idle in low-interest accounts! Savvy savers are earning up to 10x more interest by keeping their hard-earned cash in a high-yield savings account. Find some of the best options here.
Get Started
Automating smart
Another piece of advice from Ramsey: "Automate smart."
While you want to make stupid hard, you also want to make smart easy. Automating extra mortgage payments is a smart habit made easy.
Ramsey said he has gone "full auto," using automatic deposits for savings and automatic payments for bills. This is a method touted by David Bach, author of The Automatic Millionaire, who recommends seven places your money should automatically go every month.
Start by automatically transferring a set amount from your paycheck into a 401(k), IRA or similar pre-tax account for your retirement savings. Bach recommends saving the equivalent of an hour of your daily income – that is, between 10-12% – rather than merely matching your employer's minimum contribution, which is usually only around 3-4%.
Everything else should be done automatically, from having your paycheck automatically deposited into your account to setting up automatic bill payments and automatic transfers into a separate online savings account for emergencies.
But this can be tricky if you're still living paycheck to paycheck.
"I hated automating things because I never knew what my money (situation) was looking like, and somebody could pull that money out of my account," Warshaw said, referring to the period of her life when she was struggling to pay off debt.
When you're no longer living "crisis to crisis," Warshaw added, setting up automatic payments can be daunting since you've become accustomed to trying to "control the crisis." But once you've adjusted, automation clears an easy path to being smart about your money.
Should you make extra mortgage payments?
There are a few different options for paying off a mortgage faster. You can increase the frequency of regular payments, increase the size of each payment or make occasional lump sum payments when you have extra money available. (Note that all these options may be subject to limits and conditions in your mortgage agreement.)
Anthony mentioned he and his wife were only two to three years away from paying off their mortgage in full. They've already paid off their high-interest debts and are putting money aside for an emergency fund.
If you're early in your mortgage, it may make sense to make extra mortgage payments since you're paying more interest than principal. But prepaying a mortgage also depends on other factors such as mortgage interest rates and whether the cost of borrowing is less than the expected rate of return, as well as your cash flow, financial goals and risk tolerance.
Another consideration is how long you plan to live in your home. If you're planning to upsize or downsize in the next couple of years, you'll need money for a down payment and closing costs. Even if you make a healthy profit on a sale, you might not have the extra cash in hand when you need to make that next down payment.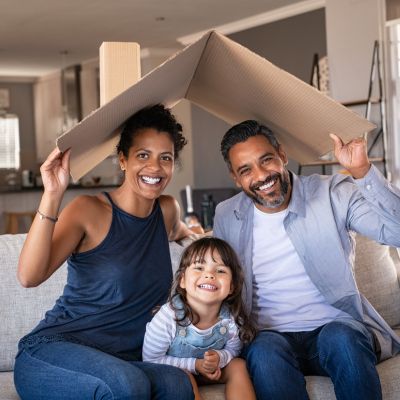 Home insurance is an essential expense – one that can often be pricey. You can lower your monthly recurring expenses by finding a more economical alternative for home insurance.
SmartFinancial can help you do just that. SmartFinancial's online marketplace of vetted lenders allows you to quickly shop around for rates from the country's top insurance companies, and ensure you're paying the lowest price possible for your home insurance.
Explore better rates
The bottom line
Paying off your mortgage faster can help save thousands of dollars in interest payments while building home equity (which can be leveraged for other financial goals). On the flip side, you could miss out on tax deductions or face prepayment penalties (depending on your mortgage provider). And you still might need a lump of cash if you're planning to buy a new home in the next few years.
Also, when your money goes toward your mortgage, it becomes illiquid and not easily accessible. That's often seen as a con, but so long as you're already putting money aside for retirement and have an emergency fund, this con can be a pro.
And that's Ramsey's point about making stupid hard: "It's a good idea to trick yourself into as many smart things as you can."
More: Mortgage payoff calculator
Sponsored
Kiss Your Credit Card Debt Goodbye
Millions of Americans are struggling to crawl out of debt in the face of record-high interest rates. A personal loan offers lower interest rates and fixed payments, making it a smart choice to consolidate high-interest credit card debt. It helps save money, simplifies payments, and accelerates debt payoff. Credible is a free online service that shows you the best lending options to pay off your credit card debt fast — and save a ton in interest.