Day 1: Put 15 cents into a savings account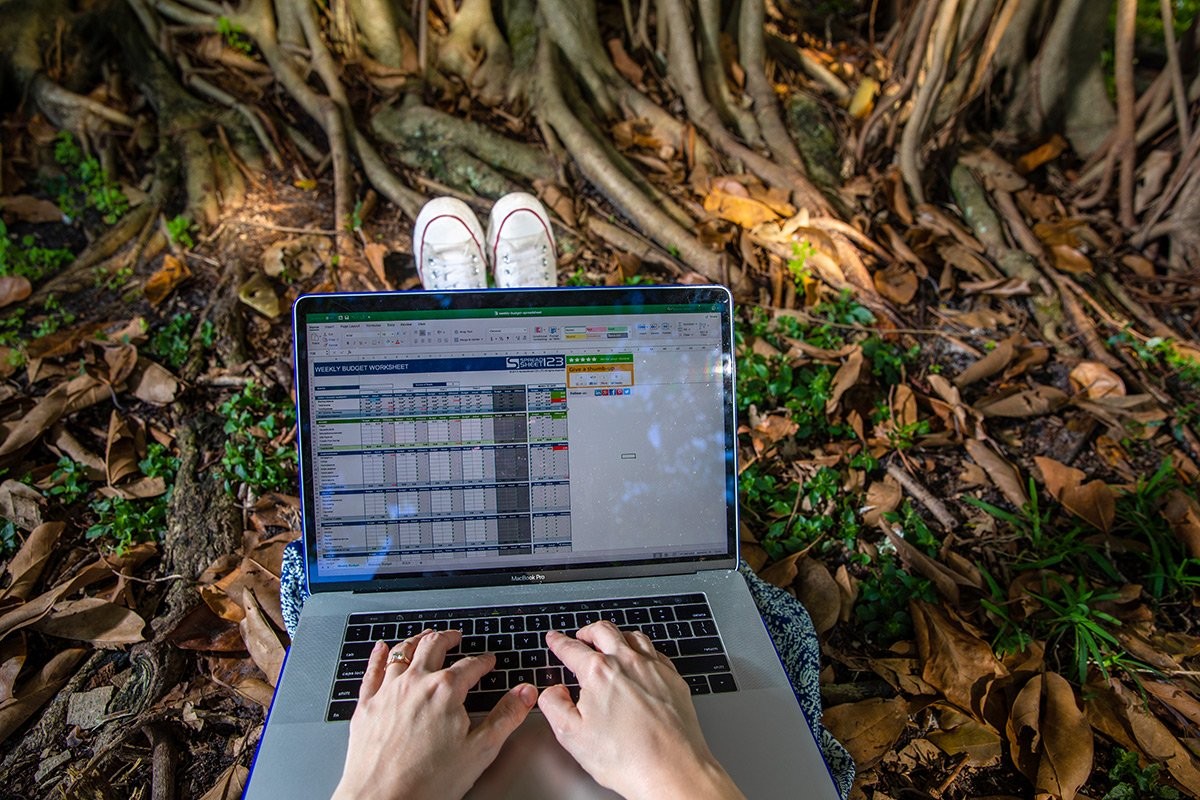 Yeah, we know what you're thinking: 15 cents? How's that going to do me any good? Well, that leftover change from your morning coffee and evening grocery hauls could turn into more than $1,000.
That's what happened to Penny Hoarder reader Samuel Demeny. In just nine months, he saved up $1,250 — without even thinking about it — using the Chime Bank savings account.
The account has a round-up feature that automatically bumps your debit-card purchases to the nearest dollar and puts the spare change into your savings. It's basically a digital piggy bank (and more than four million Americans are already using it).
Buy a $3.85 coffee? Watch 15 cents go into your savings. Spend $46.18 cents at the grocery store? That's another 82 cents.
Once you open your Chime account (it only takes a few minutes), see how much you can save these next seven days. It adds up faster than you'd think!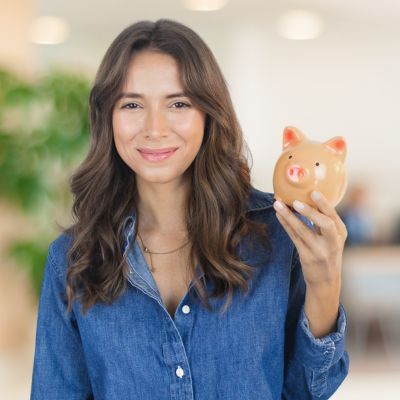 Don't let your money idle in low-interest accounts! Savvy savers are earning up to 10x more interest by keeping their hard-earned cash in a high-yield savings account. Find some of the best options here.
Get Started
Day 2: Commit to a no-spend month
Today's a big day. It's time to commit to a "No Spend" month, where you'll freeze your spending for one month.
Here's what you'll do:
Step 1: Pick a month. You can start the challenge today, or give yourself some extra time to prepare and start next month. Personal finance writer Jamie Cattanach practiced a No Spend November. She chose November in hopes of taming her holiday spending.
Step 2: During the freeze, you won't spend any money on nonessentials. Definitely still pay rent, your utilities — all those responsible grown-up bills — but don't spend anything on entertainment, clothes or dining out.
Yes, this will be difficult, and you will face temptations. But this is a great way to reset your spending habits and save up some extra money. When Cattanach finished her challenge, she saved more than $600. In just one month!
Day 3: Add up to 300 points to your credit score
OK, so maybe you're wondering what your credit score has to do with saving money, but the truth is that three-digit number plays an essential role in any big purchase you want to make — whether that's a home or a car. Even five points could cost you thousands of dollars.
That's why it's important to make sure you have a healthy credit score by using a free website called Credit Sesame.
Within two minutes, you'll get access to your credit score, any debt-carrying accounts and a handful of personalized tips to improve your score. You'll even be able to spot any errors holding you back (one in five reports have one).
James Cooper, of Atlanta, used Credit Sesame to raise his credit score nearly 300 points in six months.* "They showed me the ins and outs — how to dot the I's and cross the T's," he said.
Want to check for yourself? It's free and only takes about 90 seconds to sign up.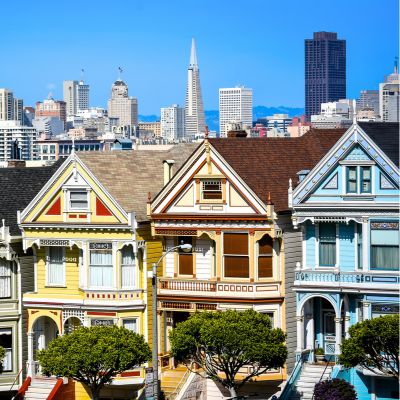 Believe it or not, you don't need millions, or even hundreds of thousands to invest in real estate. Arrived is an online platform where you can invest in shares of rental homes and vacation rentals without the headaches of being a landlord.
Learn More
Day 4: Turn crumpled receipts into free gift cards
What do you usually do with your receipts? You check out, the cashier hands you a mile-long piece of paper, and you frantically stuff it to the bottom of a grocery bag. Pretty worthless.
But a free app called Fetch Rewards will turn them into gift cards. It partners with tons of brands to give you points for every grocery receipt (from any store!) you share. All you have to do is snap a photo of your receipt through the app, then Fetch does the rest for you. No scanning barcodes or searching for offers.
When you download the app, use the code PENNY to automatically earn 2,000 points when you scan your first receipt. Then start snapping photos of your recent receipts to see how many points you can earn without a single trip to the store.
Not so bad for a useless receipt, right?
Day 5: Ask this website to pay your credit card bill this month
When you think about your credit card debt, you probably feel a little anxious. It gets tricky keeping track of the balances, the minimum monthly payments and the super-high interest rates.
And while you're stressing out over your debt, your credit card company is getting rich off the interest you pay. But a company called AmOne could help you pay off that bill as soon as tomorrow.
Here's how it works: AmOne can match you with a low-interest loan (up to $50,000) you can use to pay off every credit card balance you have. The benefit? You're left with just one (organized!) bill to pay every month. And because the interest rate is so much lower, you can get out of debt so much faster. Plus, no credit card payment this month.
AmOne won't make you stand in line or call a bank. And if you're worried you won't qualify, it's free to check online. It takes just two minutes, and it could save you thousands of dollars. Totally worth it.
All that credit card debt — and the mess that comes with it — could be gone by tomorrow.
Day 6: Leave your family up to $1M in life insurance for as little as $5 a month
Have you thought about how your family would manage without your income after you're gone? How they'll pay the bills? Send the kids through school? Even if you haven't hit your savings goal, you can still make sure they'll be taken care of by securing a life insurance policy.
You're probably thinking: I don't have the time or money for that. But your application shouldn't take more than about five minutes — and you could leave your family up to $1 million in life insurance (for as little as $5 a month) with a company called Bestow.
You can change or cancel your plan at any time. Plus, the security of knowing your family is taken care of is priceless.
If you're under the age of 54 and want to get a fast life insurance quote without a medical exam, pushy sales calls or even getting up from the couch, get a free quote from Bestow.
Day 7: Cancel your car insurance
Chances are, you know it's entirely possible to save money on some of your pesky monthly bills but what a hassle.
Here's an easy one to start with, though: Car insurance. You should be shopping your options every six months or so. It could save you some serious money.
A company called The Zebra will do this for you. It makes it super easy to compare car insurance prices in a matter of minutes.
Take Lourdes Robles-Velazquez, for example. The single mom lives on a tight budget. She was paying $205 a month to insure two Toyota Priuses — hers and her daughter's. By comparing prices, she knocked $80 off her monthly car insurance bill. That's nearly $1,000 in savings per year.
Wondering how much you could save? Head over to The Zebra for a free quote. It takes all of two minutes.
Like Cooper, 60% of Credit Sesame members see an increase in their credit score; 50% see at least a 10-point increase, and 20% see at least a 50-point increase after 180 days.
Credit Sesame does not guarantee any of these results, and some may even see a decrease in their credit score. Any score improvement is the result of many factors, including paying bills on time, keeping credit balances low, avoiding unnecessary inquiries, appropriate financial planning and developing better credit habits.
This article was originally published on The Penny Hoarder, which helps millions of readers worldwide earn and save money by sharing unique job opportunities, personal stories, freebies and more. The Inc. 5000 ranked The Penny Hoarder as the fastest-growing private media company in the U.S. in 2017.
Sponsored
Kiss Your Credit Card Debt Goodbye
Millions of Americans are struggling to crawl out of debt in the face of record-high interest rates. A personal loan offers lower interest rates and fixed payments, making it a smart choice to consolidate high-interest credit card debt. It helps save money, simplifies payments, and accelerates debt payoff. Credible is a free online service that shows you the best lending options to pay off your credit card debt fast — and save a ton in interest.