The best times of year to buy a laptop
There are several key periods throughout the year that give you the best chance of finding a great deal.
If you are looking at buying a new laptop, you're better off waiting until they come around.
Late summer
The back-to-school period is a great time to buy a new laptop.
There are always laptop deals online and in-store getting students ready for the new year, but you don't have to be one to get a great price on a new device.
September To November
The entire fall season is packed with deals, especially during Black Friday and Cyber Monday.
Cyber Monday is quite new on the shopping calendar, but it hasn't taken long for it to become one of the most popular events for buying a new laptop.
But while both days offer huge savings, Black Friday is more suited to buying TVs at department stores. If you're looking for your first laptop or need an upgrade, you're better off waiting a few more days and getting your new laptop on Cyber Monday.
Holiday season
Some of the biggest savings come after Black Friday, around Christmas and the New Year. Many people are buying electronics as presents for friends and family, and retailers offer bigger discounts in response.
That said, just because it's the holiday season, it doesn't mean you're getting the best price. Read the fine print and check the laptop's original price before shopping.
New model releases
Lots of companies like to announce their new models between February and April. This is a great time of year to buy a laptop.
These companies will likely offer great discounts on the previous year's model. And while they may no longer be the latest product, the potential savings on a model that only a week earlier was being sold as the flagship device are certainly worth it.
Of course, not all brands announce their products in the spring. For example, Apple hosts its major announcements every year in September, so there are always deals on their products around this time. On the other hand, if you're a Microsoft fan, the best deals usually occur in October as this coincides with their own major event.
If you don't know when your favorite brands tend to release new products, be sure to look online and do your research before buying a new laptop. If they're only a couple of weeks away, it won't be long before the discounts start rolling out.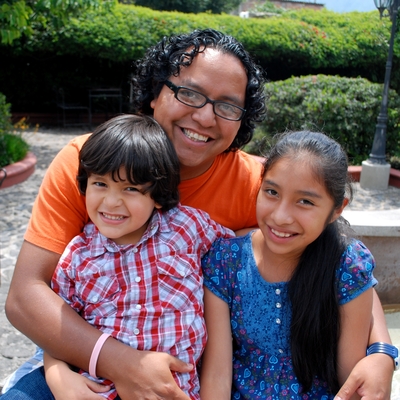 Sign up for Credit Sesame and see everything your credit score can do for you, find the best interest rates, and save more money at every step of the way.
Get Started—100% Free
Am I getting the best laptop deal? Here are a few ways to know whether you're getting the best price for your new device.
Price-history tool
Some helpful sites track changes in price over time. This lets you see whether the sale price is actually the lowest it's ever been at that particular store.
Deal aggregator sites are similar. These are dedicated news sources that also track laptop price drops and bring attention to the best deals on the market.
Fake reviews
Reviews left by previous customers are a key factor when it comes to making a purchasing decision.
However, online stores are full of fake reviews intended to pump up a product's rating and sink its competitors. It may be worth using a tool that can separate real reviews from fake ones.
How do I save money on my next laptop?
There are several things you can do.
First, sign up for Rakuten or Swagbucks to get cash back or rewards points when you buy. At time of writing, Lenovo offers 5% to 10% cash back if you use Rakuten, while Microsoft offers 2% cash back to Swagbucks users.
Second, consider buying a new laptop with a cash back credit card. For example, if your card pays you 2% cash back and you spend $500 on a new laptop, you will earn $10 after your purchase goes through. It may be a small saving, but every little bit helps.
Note that the cash back on a credit card is often paid out annually, so the savings won't necessarily be felt immediately.
One of the simplest ways to take advantage of deals is to install a free browser extension, which will automatically try to apply coupon codes to your order when you check out.
Another way to save money is to use Decluttr to sell your old stuff, including your old laptop. This will give you some extra cash for your new purchase.
What if I'm not ready to buy a laptop yet?
If you don't have the money on hand or can't find an attractive sale, consider saving up for a while longer.
You may want to park your money in a high-yield savings account for now. That way, when the perfect model becomes available, you'll be in a slightly better position to afford it, and anything you don't spend will continue to grow in the future.
If you need a high-end device now that you can't afford today, it may be worth looking into a fixed-interest personal loan. That will allow you to break the price into bite-sized installments over the next few years.
Sponsored
What are your spending habits?
When you know where your money is going, you can make better financial decisions.
With Rocket Money, get a breakdown of your spending to see exactly where your money is going. Manage subscriptions, lower your bills and put your savings on autopilot.
Managing money just got easier with the Rocket Money app.